Last Updated on November 3, 2023
Here are 10 Ridiculously Easy Vegan Soup Recipes you should make at home! I've rounded up 10 homemade Vegan soup recipes that are super easy to make, and super comforting — because everybody loves a good homemade soup.
10 Ridiculously Tasty Vegan Soups
Vegan Leek and Potato Soup
This is a classic French soup, and we gonna make it vegan! This Vegan Leek and Potato Soup- slowly sautéed leeks with garlic, simmered with potatoes in a vegetable broth.
Add some aromatics like thyme and bay leaves, then finish with plant-based milk or coconut cream. It's so warm, filling, and satisfying! Greek Chickpea Soup with orzo and fresh vegetables in a fragrant, silky broth.
This vibrant vegetarian soup, inspired by Avgolemono Soup, is protein-packed and ready in just over 30 minutes…Get the Recipe
The Best Easy Vegan Ramen
Who doesn't like Ramen Noodle soup? Most people would feel intimidated to make their own at home due to its complicated look.
Here, this "The Best Easy Vegan Ramen" is incredibly quick and easy, by using simple ingredients to make a rich and smooth ramen broth instantly, loaded with all the essential classic toppings such as sweet corn, mushrooms, shredded seaweed nori, and spring onions.
I have to say, we take our homemade ramen very seriously…Get the Recipe
Redeeming Green Soup with Lemon and Cayenne
There are a couple of ways to serve this soup. As a simple bisque, this soup would be a great side for a sandwich or avocado on toast (serving it with a salad might be a little redundant on the greens).
If you want to turn it into a full meal, I suggest serving the soup on a bed of brown rice… Get this recipe
Vegan Sundubu Jjigae (Soft Tofu Stew)
A vegan version of the ubiquitous Korean soft tofu stew. It's spicy, rich, and flavorful — one of my favorite dishes to eat on a cold winter day… Get the Recipe
Do you know you can make this hot and sour soup, 酸辣汤 (Suān là tāng) vegan at home with just a few ingredients? This recipe will surely satisfy any cravings for soup Get this recipe
Vegan Carrot Ginger Soup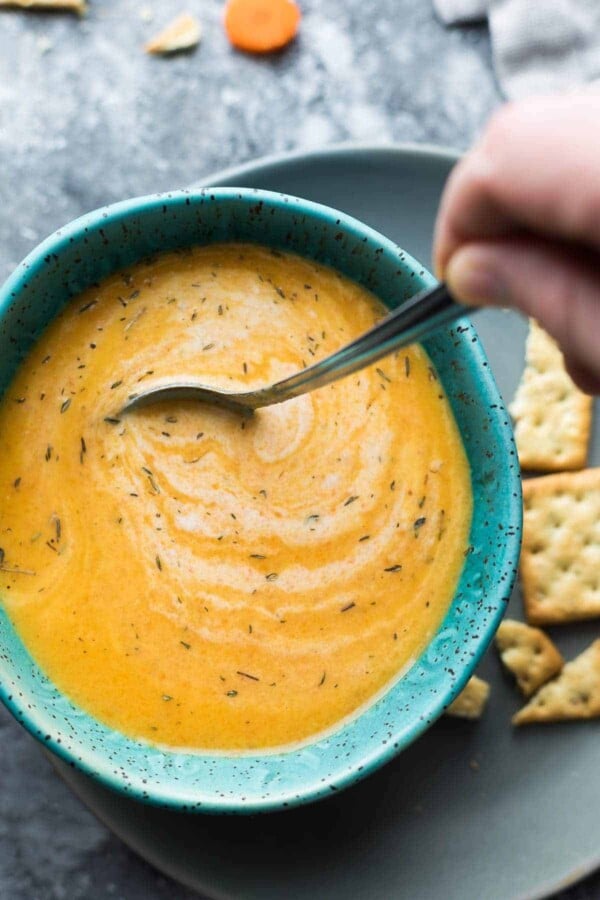 Warm up with a bowl of creamy Instant Pot carrot ginger soup! Made with carrots, ginger, coconut milk, thyme leaves, and a squeeze of lime, this soup is both easy to prepare and tasty to eat. Get the Recipe
CREAMY VEGAN BROCCOLI SOUP
This Creamy Vegan Broccoli Soup is perfect for chilly weather. It's nearly the end of January, it's cold, Christmas is over, and winter is starting to feel old, real old…Get the Recipe
1-Pot Everyday Lentil Soup
Everyone needs a good lentil soup in their back pocket for days when you don't really feel like cooking but want something nourishing on the table fast…Get the Recipe
Easy Vegan Potato Soup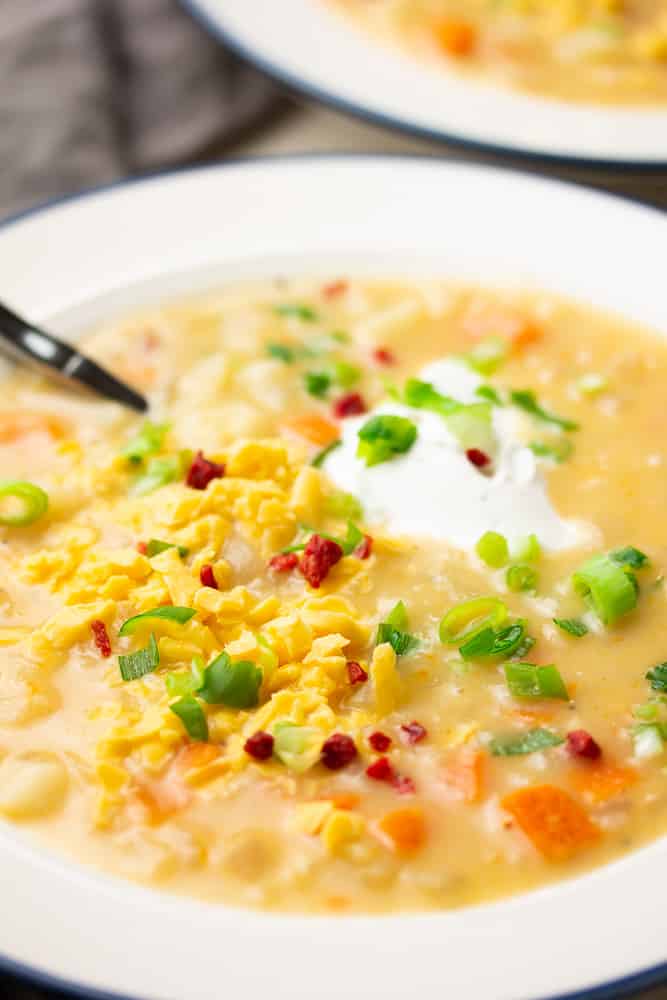 This Vegan Potato Soup is ultra-creamy, comforting, and ready in 30 minutes! It's best loaded with all the toppings: vegan sour cream, green onions, vegan cheese, and vegan bacon bits…Get the Recipe
VEGAN ASPARAGUS SOUP
Creamy Vegan Asparagus Soup with leeks and protein-rich red lentils is a healthy and delicious recipe that's low-fat, well-balanced, and ready in about 30 minutes!… Get the Recipe
Here I brought you some tasty soup recipes from my favorite vegan food bloggers. Hope you try out these comfort soups at home.
Have a good day, my friend! stay warm!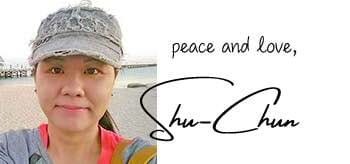 More Comforting Soup Recipes
Sign Up to Joyful Dumplings!
Subscribe to our mailing list and join our community!
Thank you for subscribing.
Something went wrong.