Last Updated on November 20, 2023
Quick n Easy Vegan Brunch Recipes!
Here are the 28 best vegan brunch ideas for laid-back holidays! Whether you're vegan, hosting a vegan, or just looking for some new ideas, these recipes are sure to please.
From pancakes to waffles to crepes to Casserole, there's something for everyone. And with Christmas and New Year's right around the corner, what better time to try out some new brunch recipes?
Here, I'm doing the best Vegan brunch recipes round up to help you start the holiday. From make-ahead casseroles to sweet baked goods, and also quick sweet & savory dishes, I have got you covered.
P.S. Still looking for Holiday Vegan appetizers, main dishes, X'mas cookies, holiday cocktails, and dessert ideas? And don't forget to check this one out of 30 Festive and Beautiful Holiday Vegan Recipes.
1. Vegan Buckwheat Waffles
Vegan Crispy Buckwheat Waffles ( gluten-free) with fresh mixed berries, dusted with confectioners' sugar ( icing sugar) on the top, then drizzled with shiny maple syrup…Wow!
These vegan waffles aren't just crunchy and sweet. They're also addictive to big kids and small kids! Get the Recipe
2. 'CHEESY' VEGAN POLENTA FOR BREAKFAST, LUNCH OR DINNER
This creamy 'cheesy' vegan polenta is a super quick fix for breakfast, lunch, or dinner when you're short of time yet want to cook a delicious meal.
It only takes 15 minutes to prepare and a handful of staple ingredients from your cupboard and fridge. Vegan & gluten-free. Get the Recipe
3. Vegan French Toast Casserole (Two ways)
Easy and comforting baked vegan french toast casserole which is custardy, crispy and so delicious!
You'll need less than 10 ingredients to make this vegan breakfast and it can even be prepared overnight. I've also included an extra special pecan crumble. Get the Recipe
4. GARLIC& THYME MUSHROOMS ON TOAST
Mushrooms on toast is a quick, easy, and flavourful vegetarian or vegan brunch or breakfast recipe. It's even great as a lunch or supper!
The sauteed mushrooms are juicy and succulent, with extra flavor from the garlic and thyme. And less than 150 calories per portion! Get the Recipe
5. Tomato AVOCADO TOAST
Indulge in the creamy goodness of tomato avocado toast. With the perfect blend of flavors that will leave your taste buds craving for more.
Freshly made smashed avocado with red onion, lemon juice, and cilantro, topped with juicy halved cherry tomatoes. Before serving, don't forget to drizzle some sweet and tangy balsamic glaze on the top to add an amazing flavor. Get the Recipe
6. Chocolate Strawberry Oatmeal (Gluten Free + Vegan)
This Chocolate Strawberry Oatmeal tastes like dessert for breakfast, but you can enjoy it guilt-free! This oatmeal is sweetened with just-ripe banana, no added sugar is needed. It's gluten-free, refined sugar-free, and vegan.
This recipe is a twist on my favorite dessert-for-breakfast oatmeal. I always sweeten my oatmeal with a ripe banana.
I can't bear the thought of putting sugar directly on my breakfast, and the banana always makes it plenty sweet. Not adding any sugar makes this oatmeal refined sugar-free! Get the Recipe
7. Vegan BLT with Tempeh Bacon
This Vegan BLT recipe is made with Tempeh Bacon, it's so flavorful- smoky, savory, and a bit sweetness from the maple syrup.
Pair with fresh salad and warm toasted bread. This vegan BLT is delicious! Get the Recipe
8. Candied Orange Peel Granola
Enjoy the combination of bitter-sweet chocolate granola with sweet citrusy candied orange peel in this Chocolate Orange Granola.
You can store extra candied peel at room temperature for up to a month! Get the Recipe
9. JUST EGG OMELETTE
A vegan spin on a classic is to use JUST EGG to make Omelettes. They are fluffy, veggie-loaded, and just as good as the original!
Plus, it requires minimal prep and takes less than 10 minutes on the stove. It's easy to make and infinitely customizable so you'll never get bored.
Also, you don't have to reserve this recipe for breakfast, it also doubles as a quick and simple brunch! Get the Recipe
10. Vegan FAJITAS in under 10 minutes
Shredded meaty king trumpet mushrooms, pan-fried with tri-color bell peppers along with your favorite Tex-Mex spices, topped with avocados, cilantro, and toasted tortillas. Get the Recipe
11. Vegan Pasta Frittata
A versatile and nutritious vegan frittata featuring your favorite pasta and veggies! Perfect for breakfast, lunch, or dinner and a great way to use up leftover pasta. Nut-free with oil-free and gluten-free options.
If you're looking for an endlessly versatile and customizable vegan frittata recipe, one that can take on any veggies you have in the fridge and any type of pasta you might have on hand, look no further! Get the Recipe
12. Sheet-Pan Baked Banana Pancakes
Delicious sheet-pan vegan banana pancakes are quick and easy to make with simple ingredients. Enjoy these pancakes for a plant-based breakfast your whole family will love.
These whole wheat vegan pancakes are a perfect option for a weekend morning. With the ease of sheet-pan cooking, you can enjoy more time having coffee with your friends and families without being busy flipping!
Made with easy-to-find pantry ingredients, you can have light, fluffy, healthy pancakes in minutes! No eggs or dairy is necessary! Perfect for holiday vegan brunch Get the Recipe
13. Savory Turmeric Oat Bowls with Tempeh Bacon
Enjoy these Savory Turmeric Oat Bowls for breakfast, lunch, or dinner as a hearty, nourishing meal! The turmeric adds an anti-inflammatory boost, and the tempeh bacon will satisfy your tastebuds.
These Savory Turmeric Oat Bowls are one of those meals I can make super quick (under 30 minutes!) and will satisfy and nourish me.
You can make the components ahead of time and throw them together when you're ready to eat, or you can eat them fresh off the stove Get the Recipe
The flavors are harmonious. The spices from the pan-fried chickpeas pair so nicely with the citrusy, earthy, spicy flavors of the cilantro and the avocados.
Easy to customize. Once you try this version, you can use this recipe as a template for your other easy taco nights. If you have some extra time, make your salsa (the pico de gallo in my breakfast burrito recipe is fabulous!).
Or, instead of the diced avocado, make your own guacamole. For a tangy crunch, add some pickled cabbage, red onions, or jalapeños. Or, swap the chickpeas for cannellini beans or pinto beans.
15. VEGAN BREAKFAST QUESADILLA
Satisfy your morning hunger with this loaded Vegan Breakfast Quesadilla. Quesadillas are completely customizable, and you can adjust them to your liking easily.
Just pick out your favorite vegan cheese, veggies, protein, and toppings and you're good to go. Get the Recipe
These vegan zucchini fritters are super easy to make, ready in just 30 minutes, and perfect for autumn brunch or dinner.
Your family will love these savory patties. Zucchini in this recipe also acts as a mediator and it cuts through the sweetness of broccoli florets, making these eggless fritters simply the best. Get the Recipe
17. VEGAN BAKED PANCAKES (SPELT AND ALMOND)
I've opted for a sweet apple flavor for these vegan spelt and almond pancakes.
It's Autumn right now and apples are so full of flavor at this time of year. A mixture of applesauce in the batter and sliced apples on top lends a lovely flavor and moistness to the pancakes.
Put this recipe onto your holiday vegan brunch list now! Get the Recipe
18. Vegan Tofu Scramble Recipe with Pesto
Learn how to make the best tofu "scrambled eggs" loaded with your favorite vegetables and topped with homemade pesto in under 30 minutes.
Serve this protein-rich dish with toast, fruit, or roasted potatoes for weekend brunch or "breakfast for dinner" any night of the week. Get the Recipe
19. Mint Chocolate Chip Healthy Homemade Granola
Healthy homemade granola with hints of vanilla and mint and studded with dairy-free chocolate chips!
This Mint Chocolate Chip Granola has big crunchy clusters, is gluten-free and oil-free, and is loved by adults and kids alike!
This recipe makes perfect granola clumps, but it's easy to make looser, too, if you desire. Simple ingredients, easy instructions, suburb texture, and flavor! Get the Recipe
20. SAVORY VEGAN CHICKPEA MUFFINS
Vegan chickpea muffins are an easy & savory alternative to traditional breakfast muffins!
They are made with chickpea flour and veggies for a filling snack or breakfast. If you're new to chickpea flour and wondering what on earth it tastes like, know that I was wondering the same thing before I tried it.
Yes, there is definitely a taste reminiscent of chickpeas in the flour, but only slightly. It has a slightly cornbread-Esque flavor which certainly contributes to the savory factor of these muffins. Get the Recipe
21. Farro-and-Tomato Salad with Crispy Capers
Make this colorful farro side dish with a mix of red, yellow, and orange tomatoes. This yummy "Farro & Tomato Salad with Crispy Capers!"
This light and zesty summer salad only take 20 minutes to make! Combine these delicious, fresh ingredients to make the perfect summer dish -and serve in your favorite GlobeIn kitchenware! Get the Recipe
22. VEGAN SHEET PAN PANCAKES
Make a large batch of these Vegan Sheet Pan Pancakes without flipping a single pancake!
You will LOVE the flavor and convenience of these baked blueberry pancakes! These vegan blueberry pancakes are kid-friendly, freezable, and so easy to make. Get the Recipe
23. Lemon Olive Oil Pasta with Green Beans
Bright, refreshing, and zippy. It's a perfect spring or summer pasta that won't weigh you down. As with the tacos, this recipe is easy to customize. Once you try this version, you can use this recipe as a template for your easy pasta nights.
Try replacing the green beans with asparagus, snap peas or small broccoli florets. You can swap the scallions for shallots, or try folding in fresh herbs at the end. To bulk this pasta up, add some chickpeas or white beans. Get the Recipe
24. CINNAMON BERRY & BEETROOT SMOOTHIE BOWL (RAW)
This Cinnamon Berry & Beetroot Smoothie Bowl is exploding with flavor and goodness! It's a delicious detoxifier, is antioxidant-rich, vegan, quick and easy to make.
This healthy smoothie bowl is both easy and versatile. To start, you can use fresh or frozen berries, plus you can use mixed berries or just your favorite!
Not to mention, you can use any milk of your choice. However, it turns out exceptionally well with homemade tigernut or coconut milk. Get the Recipe
25. VEGAN GLUTEN-FREE OAT & QUINOA WAFFLES
Enjoy these fuss-free and tasty vegan gluten-free waffles made with oat and quinoa flour as your holiday brunch. They're crunchy and golden on the outside and soft on the inside.
Quinoa adds a wonderful nutty flavor and protein to help to keep you full during busy work or school mornings. This recipe comes together quickly in a blender, too! Get the Recipe
26. SAVORY TEMPEH BREAKFAST SANDWICHES
For vegan holiday brunch, these tempeh breakfast sandwiches are made with pan-fried tempeh in a savory sauce, stuffed in an English muffin, and piled with avocado and baby spinach.
About these sandwiches: they are filling! The recipe gives you the option to make two or three sandwiches. I always have this problem with tempeh. Have you read the "number of servings" listed on the nutrition label of a tempeh package? 2.5 servings.
Why? This number is terribly inconvenient, and unfortunately, also pretty accurate. Get the Recipe
27. Chickpea Flour Mini Veggie Frittatas
These Chickpea Flour Mini Veggie Frittatas have become a daily habit around here. So, what exactly is in these?
Chickpea flour is made from ground-up dried chickpeas – garbanzo beans to some of you – meaning it has all of the nutritional benefits of chickpeas, specifically that it's high in protein and fiber.
When mixed with water and used in lieu of eggs in recipes, it cooks up egg-like and custardy. Get the Recipe
Craving something sweet? Our vegan chocolate protein mug cake is the answer. Quick, easy, and packed with protein, it's a guilt-free delight. Get the Recipe
To Sum Up
These are 28 of the best vegan brunch recipes for holidays. They are all easy to follow and will make your holiday season more enjoyable.
So, get cooking and enjoy the holiday season! I hope these delicious food make your holiday with families and friends extra memorable!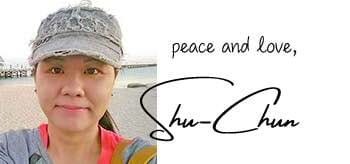 Did I miss any of your favorite holiday vegan brunch recipes? Let me know in the comments below!
Sign Up to Joyful Dumplings!
Subscribe to our mailing list and join our community!
Thank you for subscribing.
Something went wrong.