Last Updated on July 3, 2023
Here we've selected 38 tasty oyster mushroom recipes for you to add to your dining table.
Oyster mushrooms are a nutrient-rich source of protein, providing an abundance of vitamins and minerals, making them a nutritious addition to a vegan or vegetarian diet.
From tacos to stir-fries, there are a variety of delicious and healthy ways to prepare this versatile ingredient. The following recipes will make you fall in love with these beautiful mushrooms!
Types of Oyster Mushrooms
Oyster mushrooms are edible mushrooms known for their unique flavor and texture.
In the wild, oyster mushrooms grow on tree barks. They have a fan-like shape, and their color can range from white to gray or even pink. Popular varieties are: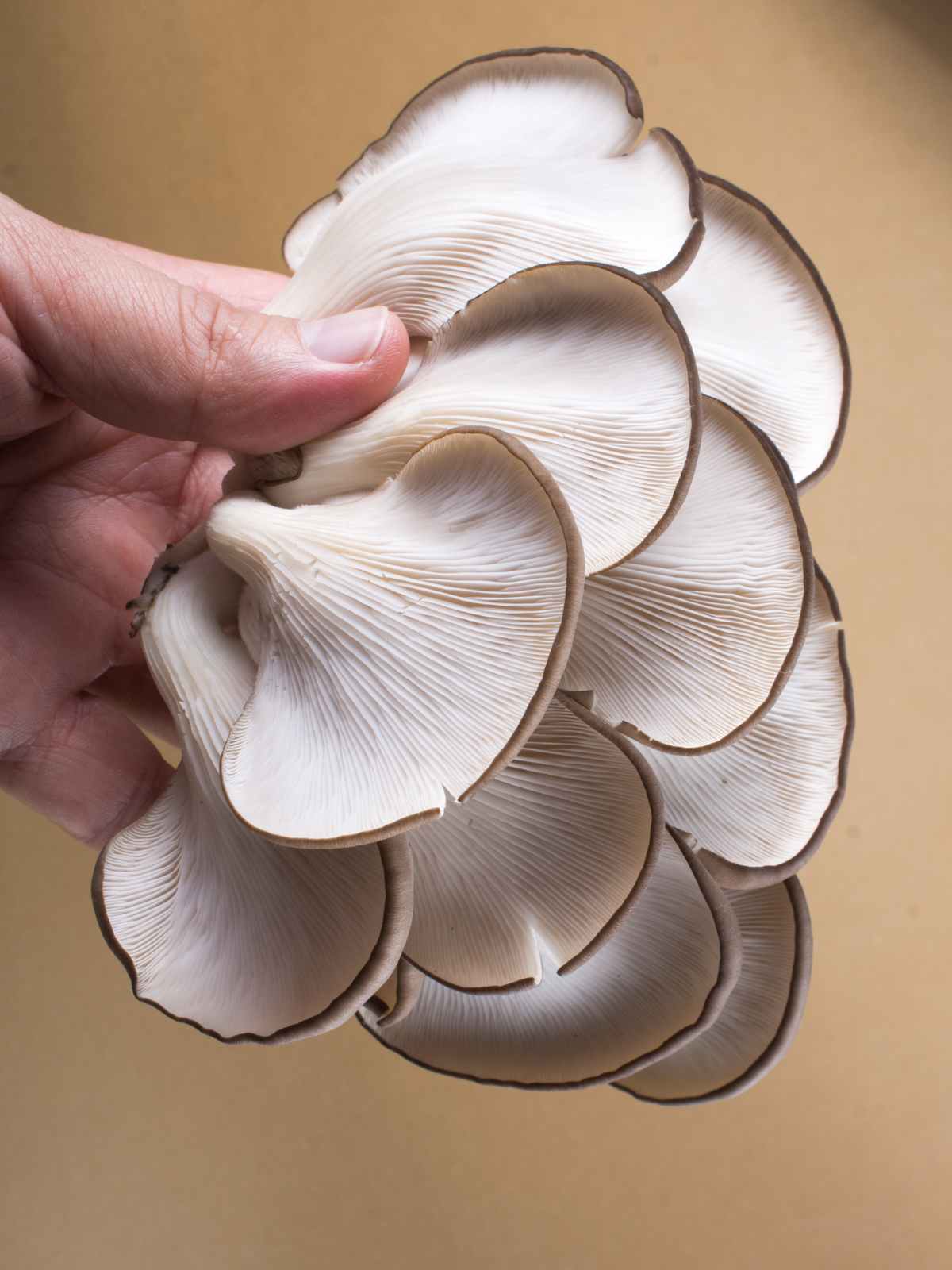 Not only do they add flavor to the dish but they also provide added nutrition since they are high in protein and dietary fiber. They also contain antioxidants which help protect the body from cell damage caused by free radicals.
They grow easily in commercial environments and they're also available all year round, which makes them a popular choice for many dishes because they are very versatile and can be used in stir-fries, soups, stews, and even as an ingredient in pasta dishes.
In addition to being nutritious, oyster mushrooms are low in calories so they make a tasty and healthy addition to any meal. You can buy them at local farmer's markets or grow your own at home.
What does oyster mushrooms taste like?.
They have a mild flavor, slightly sweet taste that many describe as similar to seafood, hence the name "oyster mushroom".
The texture is quite unique too; they have a velvety, almost slippery quality that is a bit chewy with each bite. Some people describe the taste like chicken.
When cooked, oyster mushrooms develop an earthy umami flavor that makes them incredibly versatile and perfect for adding depth to any dish.
How to Prepare Oyster Mushrooms
To prepare, start by cleaning them with a damp paper towel or cloth to remove any dirt or debris. Once clean, slice into thin slices and sauté in some oil until they become tender.
Alternatively, you can also steam or stir-fry for a few minutes before adding other ingredients.
It is important to avoid overcooking as they can quickly become rubbery. For an extra flavour kick, try adding some garlic and herbs such as thyme or oregano while cooking.
38 Vegan Oyster Mushroom Recipes
This is the vegan version of KFC chicken that is surprisingly delicious. To make this recipe, start by cleaning the mushrooms and cutting them into bite-sized pieces.
Then mix together flour, paprika, garlic powder, black pepper, and salt in a shallow bowl. Dip each mushroom piece in the mixture to coat it completely. Heat up some oil in a large skillet over medium heat and add the coated mushrooms to the pan.
Fry for about 5 minutes until golden brown, turning them over occasionally so they cook evenly. Once the mushrooms are nice and crispy on all sides, transfer the mushrooms onto a paper towel lined plate to absorb any excess oil. When cook a large amount, you need to cook them in batch to avoid overcrowding.
Enjoy them with some vegan spicy mayo! Yum!
This is a fantastic recipe to make at home when you have the craving for some Chinese food. Sprinkle with green onions for garnish and serve hot with steamed rice or vegetable fried rice.
Vegan fajitas are a delicious and healthy meal. Adding them to tortillas along with any desired toppings such as lettuce, vegan cheese shreds, guacamole or salsa. This is a perfect quick meal for a busy weeknight!
Beer-battered is a tasty way to enjoy the umami flavor of mushrooms. Serve with your favorite dipping sauce or condiment – like lemongrass dipping sauce or vegan spicy mayonnaise.
Vegan Birria Tacos are a delicious alternative to the traditional meat-filled version. Simmered in Tex-Mex spices, man! Oh I have to say…this dish is highly addictive!
Sautéed with garlic butter make a delicious side dish that's easy to prepare. To get started, heat up a skillet and melt some vegan butter over medium-high heat.
Once the butter is melted, add in some fresh garlic and cook for a few minutes until it becomes fragrant. Add the mushrooms and cook until they start to brown. Then, season with salt and pepper to taste.
Finally, finish off the dish with a squeeze of lemon juice and serve hot alongside your favorite main dish. With its savory flavor and simple instructions, garlic butter oyster mushrooms will be sure to become an instant favorite at dinnertime!
This amazing chowder showcases oyster mushrooms for a sophisticated seafood flavor. With its creamy texture and no need for oil or gluten, this sumptuous dish is effortless to prepare and truly gratifying.
It is a delicious and easy to make quick meal. To begin, start by heating some oil in a large skillet over medium heat. Next, add in your mushrooms and season with salt and pepper.
Cook until they are golden brown, stirring occasionally. Once cooked, remove from heat and set aside. Then, grab some bread slices, butter each side of the bread and toast them in a preheated oven or toaster until lightly golden.
Spread some sauce onto the toasted bread slices before spooning the mushroom mixture on top of it. Finally, sprinkle some nuts over the top of the dish and enjoy!
Pasta is a delicious and satisfying meal that can be enjoyed by everyone. Make oyster mushrooms into an Italian classic is the real deal!
Prepare a delectable vegan entree in minutes in the air fryer by using these delicious oyster mushrooms!
Excellent as an appetizer, side dish, or tantalizing addition to a wrap or sandwich.
Would you like some nibbles while you watch football games? You can use your air fryer to create the most exquisite and sophisticated jerky, tasting just as good as the real thing!
This splendid vegan dish is sure to be a hit! The centerpiece is 'King Oyster Mushroom Scallops', delicately coated in Cajun spices and lightly pan-seared. It is served with a side of creamy Grits, juicy Tomatoes, and tender Chard to create a flavorful and satisfying meal.
Savor the striking flavor of King Oyster Mushrooms, a charming vegan alternative to pulled pork. Quickly assemble a delectable BBQ-style mushroom burger within minutes, culminating with a vegan coleslaw topping for a truly indulgent experience.
This delightful vegan main course featuring succulent King Oyster Mushroom Slices sautéed to perfection in a single skillet and enhanced with a zesty lemon and thyme flavor, is an effortlessly decadent side dish or entrée.
This decadent and gluten-free oyster mushroom medley is prepared in a mere 20 minutes and is further elevated by the delicate richness of a luxurious peanut sauce.
Why not showcase your masterful cooking skills and amaze your carnivorous and pescetarian companions with this splendid dish? Perfect for beginning a meal, pairing with beers and lemongrass dipping sauce, or enlivening a gathering!
Feast on these golden-crusted vegan oyster mushrooms, artfully paired with a zesty lemon vinaigrette.
If you're looking to make Taco Tuesday night truly extraordinary, these tacos are guaranteed to tantalize your taste buds with their decadent, sumptuous flavor.
These exquisite tacos will make every evening a pleasure – you may even find yourself indulging in them every night!
This superb Cacio e Pepe made from the finest plant-based ingredients requires minimal pantry items. Luxuriously long strands of spaghetti are enveloped in a zesty, creamy cheese sauce and topped with finely sliced shrooms.
This delectable Siopao Asado dish is a delicious blend of sweet and savory flavors, delicately encased within a voluminous and soft steamed bun.
Its outstanding composition consists of a succulent mushroom-filled interior, a subtle siopao dough, and a luxurious vegan siopao sauce. This glorious delicacy is sure to transport one to a consuming state of nostalgia and truly satiate any craving.
This marvelous plant-based Scallops and Edamame Corn Salad is ideal for the summer season. It can be effortlessly cooked on the grill and is both plant-based and gluten-free.
This is exquisite Masala Curry, prepared with chickpeas and spices, a perfect meal for the entire family to enjoy.
Indulge in a grand culinary experience with homemade succulent black burger buns, golden fried oyster mushrooms, and zesty eggplant, perfect for a luxurious weekend shared with friends.
This delectable Vietnamese salad, requiring only 20 minutes to prepare, is the perfect option for those who enjoy a sumptuous, effortless, and nourishing meal.
Indulge in a taste of Greek culture with these luxurious Vegan Gyros. Unlike falafel gyros, oyster mushrooms provide a juicy and meaty texture that even meat eater would love it!
A flavorful combination of succulent mushrooms, juicy tomatoes, and crisp cucumbers, then topped with a homemade vegan tzatziki sauce. Treat yourself or a loved one to this tantalizing dish.
This glorious vegan Creamy Polenta is an absolute must. Perfect for an effortless yet sophisticated weeknight dinner or a romantic evening.
Indulge in this magnificent and effortless rendition of fluffy Chinese steamed bao buns, topped with rich, succulent filling.
This delightful Asian-influenced dinner of Crispy Sesame Tofu Lettuce Wraps is an ideal luxurious yet savory fare for any special occasion. Baked tofu and oyster mushrooms are delicately dressed with a delightful almond-sesame sauce and nestled in lettuce wraps.
For a truly sumptuous Vegan Philly Cheesesteak, choose oyster mushrooms as a vegan or vegetarian alternative to shaved beefsteak for an outstanding flavor.
This recipe is unsurpassable in terms of taste, texture, and flavor, and it's gluten-free to boot! Let it be the last one you ever need!
For a Mexican dining experience like no other, present this delicious tinga in golden corn tortillas or tostadas, served with a squeeze of fresh lime, diced tomato, refried beans, and a delectable dairy-free cheese alternative or dairy-free sour cream.
This enchanting vegan linguini recipe, replete with delectable king mushrooms and the glorious addition of kelp powder, is sure to tantalize the taste buds with its uncanny resemblance to the flavors of clams, all without the use of any animal products.
This delicious pita pocket is filled with charming Middle Eastern flavors – vegan shawarma is an unparalleled pita sandwich experience!
These enticing vegan scallops, nestled in a luxurious garlic-butter sauce, are accompanied by a delectable medley of pasta, sun-dried tomatoes, and a subtle garnish of fresh herbs.
This heavenly plant-based Chicken Noodle Soup provides a gloriously comforting feeling, free from poultry. No artificial "meat" is necessary! The broth is remarkably full-flavored without requiring long simmering.
This Easy Vegan Pho is made with aromatic vegetable broth. Rice noodles, vegetables, and fresh herbs are a tasty addition to this dish.
Who doesn't like a bowl of hearty Ramen noodles soup? Don't be intimidated by the look of it, you can make your own at home. It's easy and quick to make this recipe. Are you ready for some ramen tonight?
Experience the exquisite and guilt-free pleasure with our selection of oyster mushroom recipes.
From the earthy stir fries to the classic vegan chicken noodle soup. These recipes offer a tantalizing range of flavors and textures guaranteed to delight your palate.
Simple to source and prepare, not only delicious and nutritious but a surefire way to indulge in a healthy lifestyle. Enjoy!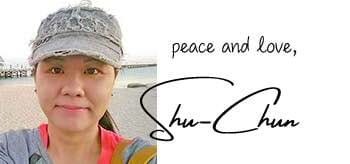 You'll Also Like…
38 Tasty Oyster Mushroom Recipes (Vegan)
Here we've selected 38 tasty oyster mushroom recipes for you to add to your dining table. Oyster mushrooms are a nutrient-rich source of protein, providing an abundance of vitamins and minerals, making them a nutritious addition to a vegan or vegetarian diet.
Print
Rate
Instructions
Select your favorite recipe from above and follow the recipe instruction.
Sign Up to Joyful Dumplings!
Subscribe to our mailing list and join our community!
Thank you for subscribing.
Something went wrong.