Meet Our Team
Shu-Chun( June)
The one basically does everything here.
David
PT Backdrop Maker & Gofer
Soldier
A Jack of all Trades
Sir Little Baby
Cardboard Recycling Manager
Kelly
Kitchen Bench Guardian Angel
Hi!! Nice to meet you !!
I'm so glad you're here.
Here is a little bit about myself…my name is Shu-Chun, the nickname is June, you can call me either way…
I was born and raised in Taiwan, a street food heaven, the motherland nurtured my passion for food…
Taiwan is also one of the most vegan-friendly countries in the world! …that's because Taiwan is a country that has a long Buddhist Vegan tradition. If you do travel to Taiwan, you gotta try our Vegan Buffet All you can eat!
I currently reside in Brisbane Australia with my family, including my husband David, two fur babies, and two feather babies…(Yes~! We're The Addams Family…😂)
In June 2021, I started turning this food blog from concept into reality, David and I turned one of our spare bedrooms into my little cooking studio. And I started learning from filming, editing to how to set up a website bit by bit by myself. It's not easy for me, but I'm so happy that at least I started somewhere.
The reason why this website is called "Joyful dumplings" is because Chinese dumplings are visible, tasty signs that illustrate essential parts of Chinese culture, represent wealth and luck, a must-eat on Luna Chinese New Year's Eve. Families typically wrap their own dumplings and continue wrapping until midnight to signify leaving the old behind.
For me, "Joyful Dumplings" is a symbol that means a fresh New Start.
Why I do what I do?
What motivated me to start a plant-based food recipe blog? Emm…I guess I wanna share my kitchen experiments with people…Hope I could inspire more people to adopt Vegan Diet.
Why Vegan? Click on the link to see why.
I used to be a vegetarian for years, I thought I was doing good for animals. Until I watched more and more documentaries about the horrific truth of the dairy and egg farm industries…I came to the realization that I wasn't doing any good for cows and hens…I had to go Vegan completely and immediately. It's not a choice anymore, it's a must!..( find out the reality in the dairy industry, check out the cowtruth.com)
I love animals so much since I was a little girl. If you ask me why I go Vegan. I'd give you a simple answer- The animals are my first consideration. I don't want to see them suffer, so I would have done it even if it didn't come with so many health perks.
I believe that Vegan is the way to go for the future. It's not just a preferred Diet, it's about compassion, no suffering for animals, more love in the world. Health and happiness are the ultimate rewards for doing the right thing, and veganism rewards abundantly. It's good for the planet, good for animals, and also good for us. It's Never never too late to make the change!
On the vegan journey, the hardest part that people would find is cooking food…, So that's why I decided to develop plant-based Vegan recipes, which are focus on quick, easy and Tasty.
About my cooking journey; I went to Culinary school in 2013, after receiving my qualification, I've been working in the industry (restaurants, hotels, pubs, clubs, health care sectors…) But in the plant-based diet field, I still feel like a newbie…so much to learn and discover…
---
In my blog, you will find mostly Asian inspired plant-based vegan recipes. and some traditional recipes with my twist, but all with big flavors.
Also, I will note substitutes of some ingredients in case you cannot find them in your local stores…
---
I'm a self-taught photographer and videographer. Setting up this website from scratch by myself and hitting different learning curves every day isn't an easy journey for me. Hope my photos or videos inspire you to step into the kitchen to make a delicious, healthy Plant-Based meal for you and your loved ones.
Finally, I'd love to hear feedback from you…any ideas or suggestions are all welcome. Even just stop by and say "Hi"…
I wanna thank you again for visiting me…🥰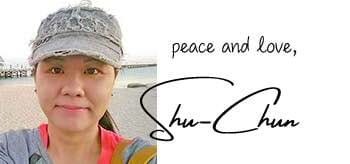 Frequently Asked Questions
Sign Up to Joyful Dumplings!
Subscribe to our mailing list and join our community!
Thank you for subscribing.
Something went wrong.
---
My recipes come with step-by-step video tutorials, so make sure you watch the video below to ensure success – and if you enjoy my recipes, please consider subscribing to my website and my YouTube channel. You can find me on Facebook, Pinterest, and Instagram! Share your recipes by tagging @joyful_dumplings_vegan_recipes. I love seeing your creations! Let's get connected!