Meet Our Team
Shu-Chun( June)
The Creator
David
PT Backdrop Maker & Gofer
Soldier
A Jack of all Trades (A Master of None)
Sir Little Baby
Cardboard Recycling Manager
Kelly
Kitchen Bench Guardian Angel
Hello and welcome to Joyfuldumplings.com!
My name is Shu-Chun, but you can also call me June. I began my culinary love journey at a very young age, watching my mother prepare authentic Taiwanese dishes from scratch, and from there, a flame lit.
Born and raised in Taiwan, you get to experience the best of Asian cuisine life! Dishes such as Taiwanese Cabbage Stew and Daikon Radish Stew were regular staples eaten during my childhood- and are still a part of my routine today.
Watching how gracefully my mom prepared the meals and how the family fought over the last bits are my fondest memories. And I knew one day that I would want to share that joy with the world.
In 2013, I turned my joy into a profession and headed to Perth, Australia, to study the Culinary Arts at Polytechnic West. I studied Commercial Cookery and Pastry Arts there and have been working in the industry ever since.
Currently, I'm studying to become a dietitian that is specialized in plant-based nutrition.
In my heart, I knew that I wanted to help home cooks become more effective cooks. So I set out on my mission and began documenting all my kitchen experiences after graduating, and thus joyfuldumplings.com was born.
What Will You Find In This Blog?
Joyfuldumplings.com is an authentic culinary resource for restaurant-worthy cuisine that you can make easily at home.
Ran by my husband David and I, the blog beautifully illustrates the simplistic yet delicateness of preparing home-cooked meals.
Cooking is a therapeutic art form- with a delicious twist! And we wanted to intricately document how home cooks could achieve restaurant-style meals without much hassle.
You'll also find other useful information, such as:
This little food blog has not only been a joy to work on but is an amazing pastime for my husband and me.
As a recipe developer, you can also see me featured on Food52 and One Green Plant.
When I'm not whipping together a glaze sauce or seasoning Jackfruit, I'm somewhere spending QT time with all my fur babies (Kelly, Sir Little Baby, Roxy, and Solider) and enjoying a fresh bowl of dumplings.
Simple joys!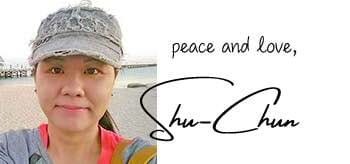 Frequently Asked Questions