Craving a Starbucks drink to beat the summer heat? Try our copycat Starbucks dragon drink recipe out!
A delightful blend of sweet mango juice, ice, and creamy coconut milk will give you that iconic pink drink refresher right in the comfort of your home!
Unleash your inner barista and impress everyone with our step-by-step guide to crafting this tropical delight. Quench your thirst and treat yourself to your very own Starbucks-worthy treat!
Dragon Drink Starbucks Copycat – Why You'll Love This Recipe
You will learn this easy and quick Starbucks dragon drink recipe and enjoy making it at home and take it anywhere!
Make this Starbucks drink with simple ingredients like mango juice, coconut milk, grape juice, ice, dragon fruit powder, dragonfruit chips, any sweetener of your choice, and green tea powder.
You can add ingredients like freeze-dried dragon fruit pieces, white grape juice, or green coffee extract for a different approach.
Ingredients for Starbucks Dragon Drink Recipe
1/3 cup coconut milk – This will add a creamy consistency and nutty taste.
1/2 cup mango juice – It brightens up the drink with its fruity and tropical flavor.
1/4 cup grape juice – Adding this gives it a dimension of tanginess to balance out the flavor of your mango dragonfruit refresher.
1 cup ice – To keep your bright pink drink chilled.
1 tsp dragon fruit powder – This will add a mild and delicate sweetness to your drink and will give it that bright pink color.
1 tbsp dragon fruit chips – These will add texture to your drink while giving it a subtle sweetness that will linger on your tastebuds.
1 tsp of any sweetener – This will be your choice. You may use organic sugar, maple syrup, or any sweetener to make this drink sweeter but use them sparingly.
1/2 tsp green tea powder (optional) – Adding this will give your Starbucks copycat drink a clean, earthy, and almost flowery taste. This will also add a lot of health benefits to your beverage.
How To Make It At Home
In a pitcher or shaker add the dragonfruit chips, dragonfruit powder, and sweetener.
Then pour the coconut milk, grape juice, and mango juice.
Stir or shake depending on what you're using.
Get a tall glass and fill it with the desired amount of ice. Pour the mango dragon fruit drink and serve while cold.
More recipes from the Starbucks menu
If you enjoyed this recipe and would like to make more homemade Starbucks beverages, you can give this strawberry acai refresher a try. It's also a popular iced drink that would help keep you cool with every sip!
Health benefits
Of course, you don't want your Starbucks mango dragon refresher to not only taste great but it should have great benefits to your health as well.
While our recipe is great for keeping you cool on a hot day, it also has several things to help you improve your overall state healthwise.
Dragon fruits are naturally rich in antioxidants and probiotics. These help improve your immune system and digestion. It can also help lower your blood sugar and is naturally fat-free and high in fiber.
Mango juice and grape juice are naturally rich in vitamins like vitamin C and other vitamins which also help your immune system. Its natural sugars also give you a boost of energy while keeping you hydrated.
Coconut milk is loaded with electrolytes like magnesium, potassium, and phosphorous. These help maintain your healthy nerves and muscles. It also helps you maintain a normal heart rhythm.
Green tea powder is loaded with antioxidants as well. It helps in weight management, and skin inflammation, and lowers the risk of diabetes.
If you use green coffee bean extract, it can help regulate blood sugar, improve blood pressure, and control levels of cholesterol.
Plus, it can also help improve your liver and kidney functions. Use this as a substitute for green tea powder for your Starbucks pink drink.
So, while the drink from the Starbucks menu may contain 23 grams of sugar, our recipe contains less.
Just make sure when you gather your ingredients, check the sugar content and get the more natural ones that contain less sugar.
Regular Coconut Milk Versus Unsweetened Coconut Milk
Coconut milk adds richness and creaminess to any recipe you make. It also contains a natural sweetness to it.
You may use regular coconut milk, opting for the unsweetened version can be a better choice if you are going for less sugar for your drink.
Tips, Variations, And Substitutions For Your Fruity Starbucks Copycat Recipe
You can use frozen diced dragon fruit instead of ice so as not to water down your Starbucks beverage and will maintain its striking pink hue.
Apple juice can also be added instead of grape juice and it will still give the same tangy taste.
Use green coffee extract or green coffee powder instead of green tea powder to give your Starbucks refreshers a hint of caffeine.
Use a cocktail shaker instead of a pitcher for added flair and presentation when serving your Starbucks dragon drink.
You may choose white dragon fruit chips to add a contrast of colors to your pink drink.
Pour your beverage into a grande tumbler and enjoy it the way you would in Starbucks.
You may add a cold foam to your drink. All you have to do is use an automatic milk frother.
But if you don't have one you can use a high-speed blender and blend your coconut milk on a high setting until a foam forms which you can pour on top of your sweet beverage.
Storage Tips
Store your favorite Starbucks refresher in a pitcher with a lid to prevent it from getting contaminated with strong odors and flavors that might be lingering in your fridge.
You may also store them in glasses the size of grande but make sure they are tightly sealed to keep your Starbucks beverage fresh longer.
FREQUENTLY ASKED QUESTIONS
1. WHAT ARE THE INGREDIENTS IN THE DRAGON DRINK AT STARBUCKS?

There are a few ingredients that you will see different here.

In our recipe, we have made it simpler and more accessible so that you can make it at home with less hassle.

With that said the core ingredients are: coconut milk, coconut cream, sweetener, water, white grape juice, green coffee flavor, mango dragon fruit refreshers base, and sea salt (optional).
2. WHAT KIND OF MILK IS IN THE DRAGON DRINK AT STARBUCKS?
Starbucks uses dairy-free coconut milk to give it that creamy mouth feel we all love.
3. WHAT MAKES THE DRAGON DRINK PINK?
Dragon fruit powder, fresh dragon fruits, and/or dragon fruit syrup are used to make these refreshing drinks. It's also what gives it its pink color.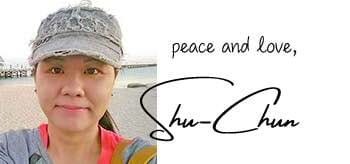 More Refreshing Drinks
Starbucks Dragon Drink Recipe (Copycat Recipe)
Beat the heat with this fruity homemade Starbucks dragon drink recipe. A bright pink refresher made with simple ingredients to help you cool down in no time!
Print
Rate
Instructions
In a pitcher or shaker add the dragonfruit chips, dragonfruit powder, and sweetener.

Then pour the coconut milk, grape juice, and mango juice.

Stir or shake depending on what you're using.

Get a tall glass and fill it with the desired amount of ice. Pour the mango dragon fruit drink and serve while cold. Enjoy!
Nutrition
Serving:
1
serve
|
Calories:
96
kcal
|
Carbohydrates:
8
g
|
Protein:
1
g
|
Fat:
8
g
|
Saturated Fat:
7
g
|
Polyunsaturated Fat:
0.1
g
|
Monounsaturated Fat:
0.3
g
|
Sodium:
12
mg
|
Potassium:
116
mg
|
Fiber:
0.1
g
|
Sugar:
5
g
|
Vitamin A:
53
IU
|
Vitamin C:
0.4
mg
|
Calcium:
14
mg
|
Iron:
2
mg
Sign Up to Joyful Dumplings!
Subscribe to our mailing list and join our community!
Thank you for subscribing.
Something went wrong.