Last Updated on November 20, 2023
The fall season is here, and with it comes the promise of delicious fall flavors, hearty harvests, and colorful produce that simply screams "Make the salad!".
If you're looking for some of the best fall salad recipes, you're in the right place. I've rounded up my all-time favorites that are not only bursting with deliciousness but also incorporate all the fall produce we love.
Whether you're planning a simple salad for a weekday lunch or a delicious fall salad for Thanksgiving, I've got you covered. And guess what? All of them are vegan-friendly!
Favorite Fall Salad Recipes Worth Trying
The Asian Slaw with Cashews perfectly encapsulates the essence of fall. Starting with a foundation of fresh veggies, this dish is elevated by adding a colorful array of coleslaw mix. But what truly sets this salad apart are the crunchy cashews.
Their rich, buttery texture complements the other elements and infuses the salad with an added layer of depth.
That said, it's bound to become a favorite salad, not just for the burst of flavors it offers but also for the crunchy textures and the memories it evokes of cozy autumn evenings.
At the core of this dish are roasted pumpkin seeds, bringing a flavorful crunch to every bite.
Paired with the season's best fall produce, it paints a picture of fall harvest salad gatherings and cozy evenings.
The lemon juice truly ties everything together. Its tangy undertones accentuate the natural sweetness of the pumpkin, creating a dance of flavors on your palate.
Perfect for a simple salad afternoon or a side dish for a salad for Thanksgiving, this Roasted Pumpkin Salad is bound to impress.
Centered on Brussels sprouts, this salad boasts a unique texture; each bite is a medley of crunch and freshness. It's further enhanced by walnuts, lending an earthy, rich crunch that feels so right for a cool autumn day.
Its ingredients create a burst of tangy flavor, making every forkful a delightful experience. It's the kind of dish that evokes memories of cozy gatherings, making it not just a fall-season must-try, but also a potential favorite for your holiday table.
Radicchio, known for its distinctive peppery flavor, provides a robust base that contrasts beautifully with other ingredients.
The balsamic vinegar drizzled over the salad not only complements the peppery notes of the radicchio but also introduces a brightness that feels refreshing.
It's a harmonious blend, capturing the delicious fall salad vibes we all yearn for.
There's something incredibly comforting about a potato salad, especially when it's as flavorful and dynamic as this Creamy Dill Potato Salad.
Starting with hearty potatoes, they provide a filling base that absorbs flavors beautifully. Then there's the tangy dill dressing, which wraps around each potato chunk, infusing it with zest and vibrancy.
Pair this with a vegan dish or make it the main dish with some toasted bread on the side; either way, its delicious fall flavors promise to shine through.
Bite into the rich, earthy flavors of roasted sweet potatoes, complemented beautifully by the crunch of other produce. This delicious salad is more than just a side dish – it's a meal in its own right.
And for those cooler days? Pair it with a bowl of creamy soup for the ultimate comfort food experience.
The Roast Pumpkin and Kale Salad showcases the earthy, rich flavors of pumpkin which complement the fresh, peppery notes of arugula and the mild taste of spinach.
This blend creates a delightful flavor profile that's both hearty and refreshing.
It's not just a simple salad; it's a harmonious dance of flavors on your plate. Perfect to accompany a main dish or even a creamy soup, this salad is bound to become a favorite on many tables.
Imagine a plate filled with a vibrant mix of leafy veggies and robust kale, contrasted by the creamy texture of roasted squash.
Drizzled atop is a tangy lemon tahini dressing, giving the salad a zest that will make your taste buds happy.
Whether you're pairing it with a delectable main dish or enjoying it solo, this dish is an easy yet delicious salad choice.
And if you're in the mood for a heartier touch, perhaps some toasted pecans or dried cranberries might be a delightful addition.
The sweetness of juicy pears complements the tartness of dried cranberries, creating a delightful balance on your palate. For an added crunch, consider a sprinkle of toasted pecans.
Perfect for a light lunch or a sophisticated appetizer, this easy fall salad is sure to impress.
Experience the refreshing combination of crisp apples and pears with the peppery kick of leafy arugula.
A drizzle of apple cider vinaigrette brings it all together, creating a dish that not only tantalizes your taste buds but also adds a touch of 2022 culinary flair.
This delicious salad is perfect for those seeking a healthy yet satisfying dish.
Roasted veggies intertwined with the wholesome goodness of roasted Hokkaido squash, parsnips, and pears tossed with millet and leafy chard, create a salad that's both satisfying and flavorful.
The earthy undertones harmonize with a subtle tart salad dressing, making every bite memorable.
Topped with some vegan feta cheese, it's a symphony of textures and tastes that embraces the essence of hearty fall dishes. 
Elevate your salad game with this modern take on the timeless Caesar. Lush kale provides a green, leafy backdrop to the rich and creamy vegan Caesar dressing.
Each bite offers a delightful blend of textures and flavors, proving that salads can be both nourishing and indulgent.
If you're in the mood for a dish that seamlessly combines tradition with innovation, this salad is a must-try.
Tantalize your taste buds with a dance of textures and flavors in this delightful salad.
The juiciness of apples blends seamlessly with the tartness of dried cranberries, while toasted pecans add a heartwarming crunch.
Drenched in rice vinegar and olive oil, it's a dish that feels both nostalgic and refreshing. Perfect as a standalone or paired with a hearty meal.
Savor the combination of succulent pears, salad greens, and dried cranberries, each bite enriched by the crunch of toasted walnuts.
The balsamic drizzle adds a tangy depth, making this salad an exquisite choice for any occasion.
Whether enjoyed alone or accompanied by a velvety soup, this dish captures the art of simple yet flavorful combinations.
Harvest Quinoa Salad offers a robust combination of protein-rich quinoa and fresh seasonal ingredients. The toasted almonds and pepitas add both texture and flavor.
This dish is not only nutritious but also a delicious salad experience. Enjoy it on its own or complement it with a creamy soup for a more satiating meal.
Pomegranate Pecan Salad w/ Cinnamon Apples is the harmony of flavors your taste buds have been craving.
The sweet bite of pomegranate seeds paired with the crunch of hearty pecans makes it a standout.
Add the warmth of spiced cinnamon apples, and it's a delicious salad that feels like a treat.
The Fall Harvest Spinach Salad is a beautiful blend of nature's bounty. With leafy spinach serving as a fresh base, the inclusion of tart apples, cranberries, and butternut squash offers a juicy crunch.
The creamy tahini dressing ties everything together, adding depth and richness. Perfect as a side or as a standalone dish, it's a protein-packed meal that's bound to impress.
Roasted Butternut Squash with Sage and Walnuts is a hearty and flavorful delight. The butternut squash, with its nutty essence, pairs perfectly with aromatic sage.
Topped with the satisfying crunch of walnuts, this dish is a harmonious blend of textures and flavors. Whether you're savoring it on its own or serving it as a side, it's a crowd-pleaser that never disappoints.
Vegan Caesar Salad with BBQ Sweet Potato Croutons takes the classic Caesar to a whole new level.
The traditional Caesar dressing gets a tangy vegan twist, and instead of ordinary croutons, you'll savor the innovation of BBQ sweet potato croutons.
This creative and delicious combination is a game-changer in the world of salads.
Cajun Roasted Cauliflower Salad offers a delightful contrast of flavors and textures. The cauliflower, elevated with a touch of Cajun spice, is roasted to perfection, providing a spicy kick.
Paired with cherry tomatoes, cucumber, and carrots; and drizzled with tahini dressing, you'll savor the creamy smoothness that complements the heat.
Vegan Egg Salad reimagines the classic egg salad with a compassionate twist.
Instead of traditional eggs, this rendition offers a creamy and delightful mixture that captures the essence of the original while being entirely plant-based.
Creamy, tangy, and oh-so-delicious, it's a salad that will keep you coming back for more.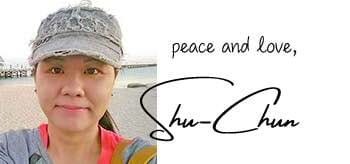 21 Autumn Salads Ideas
Discover 21 mouthwatering autumn salad recipes that will make your taste buds dance! From hearty grain bowls to refreshing veggie mixes, find your new favorite salad today.
Print
Rate
Instructions
Craving a fresh and flavorful meal? Dive into our collection of 21 vibrant autumn salad ideas that are perfect for the season.
Sign Up to Joyful Dumplings!
Subscribe to our mailing list and join our community!
Thank you for subscribing.
Something went wrong.