We've listed 24 high-protein breakfast meals to keep you full and energized. These meals are not only easy to make, but also give you the best kickstart for a busy day!
As a vegan, it's easy to get stuck in a rut of avocado toast and smoothies.
And yes, while they're delicious (and Instagram-friendly), we sometimes crave something with a little more oomph – something that packs a powerful protein punch.
Whether you're seeking sweet or savory morning delights, We've covered you with some scrumptious breakfast options brimming with plant-based power. They'll keep you full and satisfied well into your day.
Whether you're a smoothie lover or more into savory scrambles (tofu scrambles, of course!), there's something for everyone.
The Importance of Protein at Breakfast
Protein is an essential nutrient that plays a crucial role in our overall health and well-being.
Including protein in your breakfast is vitally important, as it provides you with sustained energy throughout the day and helps control your appetite.
Some studies suggest that a high-protein breakfast meal can help reduce cravings and prevent overeating later in the day.
Plus, protein is essential for muscle repair and growth, especially if you are engaging in physical activity or exercise in the morning.
Including protein-rich foods in your breakfast can help boost your metabolism and keep you full and satisfied until your next meal.
So, make sure to prioritize protein at breakfast to support optimal health and weight management. Let's have a look at our selected breakfast recipes!
24 High-Protein Breakfast Meals: Sweet and Savory Breakfast Foods to Start Your Day
Get your day started right with a simple, fast, and protein-packed breakfast. If you're often on the go, try these overnight oats.
It's as simple as blending your favorite protein powder, oats, almond milk, and chia seeds.
Leave this Protein Overnight Oats overnight in the fridge, and you'll wake up to a bowl of scrumptious breakfast goodness that will fuel you through the day.
Who said muffins can't be healthy?
These vegan blueberry muffins are not only tasty but also very nutritious. Sometimes, you have to add protein powder for a high-protein breakfast.
These Vegan Blueberry Muffins with Protein Powder will quickly become a household favorite thanks to their irresistible combination of sweet and savory flavors.
It's one of the best recipes to indulge in first thing in the morning.
Craving something sweet for a savory breakfast? You need this mug cake packed with 30 grams of protein per serving.
It's simple to prepare and provides a healthy dose of protein to get your day going and increase your protein.
The vanilla protein powder and other ingredients can be mixed and microwaved for 5 minutes. Voila!
This filling Protein Mug Cake is a great option when you still want to get some protein in the morning, even on busy days.
There's plenty of protein and fiber in this hearty breakfast sandwich. So, if you're looking for a quick and easy breakfast that is high in fiber with enough protein, this is a must-try!
Filling and energizing, this breakfast features creamy hummus, juicy avocado, and a sprinkling of chia seeds.
Vegan Hummus Avocado Sandwich will definitely keep you fueled in the morning.
Swap out scrambled eggs for this tofu scramble wrapped in a tortilla. This breakfast packed with protein is satisfying and tasty.
To boost protein and flavor, throw in some black beans and some vegetables.
As such, Vegan Tofu Scramble Breakfast Burrito is a healthy meal that will take your morning routine to the next level.
Breakfast doesn't get much better than this protein-packed smoothie bowl.
Make the best high-protein breakfast by blending plant-based protein powder with almond milk, peanut butter, chocolate, and cocoa powder.
This recipe is super easy to make. So, if you're sick of plain smoothies every morning, this breakfast bowl may be the best protein breakfast you're looking for.
For summer mornings, try this protein-rich, hydrating smoothie.
This is a tasty and hearty breakfast option because it combines coconut milk, strawberries, and your preferred protein powder.
Complete your morning meal with this protein shake to start your day well. No doubt, this is one of the best recipes if you want extra protein in your diet.
Enjoy a breakfast upgrade with this spicy take on classic chickpea toast.
Chickpeas are a type of high-protein beans. Breakfast like this will keep you going strong throughout the entire day, owing to a large amount of protein and flavor.
This will be your favorite breakfast, especially if you love spicy foods.
Sweet and savory flavors come together in this healthy and filling breakfast dish thanks to the use of almond milk and the addition of fruit and maple syrup.
This is one of my favorites from the protein breakfast ideas I tried throughout my cooking career.
With its protein-rich ingredients, I can say that this recipe gives me enough energy to start my morning routine.
Taco Tuesday, anyone? (But vegan, of course).
A favorite is given an extra boost of protein makeover with these breakfast tacos. The scrambled tofu is seasoned to perfection and served in a tortilla for a flavorful, protein-sourced breakfast.
Add some salsa and avocado over the top for a satisfying meal that will keep you going strong.
When you need a quick breakfast on the go, these vegan protein bars are a lifesaver.
You can customize the protein content and flavor by adding in your preferred brand of protein powder and nut butter.
This recipe is just what you need on those hectic mornings, especially if you need protein at breakfast, even when you're in a hurry.
Pancakes for breakfast? Sure! Not just ordinary pancakes, mind you; these are special.
These protein-packed pancakes are a tasty and healthy alternative to traditional pancakes, thanks to the use of protein powder and the addition of sweet and savory maple syrup.
If you need more protein in your diet while still maintaining a delicious morning meal, try this Vegan Protein Pancake.
Who said vegans can't enjoy omelettes?
This vegan alternative, baked with chickpea flour and packed with vegetables, is a delightful and filling way to start the day.
Add more protein to your body with this meal, which will keep you energized the whole day.
A sweet start to your day, these crumble bars are not only delightful but also packed with protein.
The addition of pomegranate and walnuts to your morning breakfast is a protein boost with enhanced flavor.
Indulge in these healthy bars, and it will surely be part of your list of favorite breakfast foods.
A delightful twist on the classic egg cups, this vegan version uses a chickpea flour base filled with broccoli and vegan cheddar. A protein for breakfast that's both tasty and nutritious.
This is so decadent that you will be craving for more. Your family will also love this!
This Vegan Noatmeal Recipe is a great way to branch out from your usual oatmeal routine and try something new, like quinoa.
The star of this morning's dish is the nutty and somewhat chewy quinoa, which has been referred to as a "superfood."
You'll get enough protein with this recipe. Hence, this quinoa breakfast is a go-to for my family.
Porridge has long been a staple breakfast for many, offering warmth, comfort, and a hearty start to the day.
But if you're looking for a fresh take on this classic dish, this Vegan Bulgur Porridge with Sweet Rhubarb is just the ticket.
This breakfast is full of protein, making sure you're gonna get enough energy you need.
Craving something sweet first thing in the morning? This smoothie bowl is your answer.
Packed with protein from the peanut butter and added protein powder, it's a mouthwatering dish that everyone will love.
Sprinkle on some chia seeds for an extra protein boost. Enjoy it with almond milk to have a much-protein breakfast that's both quick and easy.
This recipe is a refreshing and protein-rich chia pudding that's perfect for summer mornings.
The combination of orange, chia seeds, and almond milk makes this a delightful and healthy breakfast choice.
With the right balance of protein, you will start your day right and full of energy.
This protein-packed hash will give you a great head start on the day.
This morning dish, which combines chickpeas and potatoes, is a flavorful and hearty source of protein.
Try topping it with some avocado for an added protein kick. You can stay full and alert all morning with this breakfast dish.
The combination of the protein-rich millet, the sweetness of persimmon, and the nutty crunch of chia seeds makes for a satisfying and healthy breakfast with this recipe.
This protein-packed breakfast suggestion is guaranteed to become a morning staple.
Serve this for your health-conscious family and friends, and they will definitely love this!
No rule says you can't have cake for breakfast, right? So, this recipe is perfect for those craving cakes. Not only are they tasty, but they are also very high in protein.
Sweeten up your morning with this delicious cake made with just the right amount of spices.
Have a piece with your morning protein smoothie for a hearty and delicious breakfast.
For those mornings when you're on the go, these breakfast cookies are a lifesaver. Packed with protein and fiber, they're a quick breakfast option that's both healthy and delicious.
Made with nut butter and some on-the-go recipes, they will keep you fueled throughout the day.
Give your morning a tropical twist with this chickpea omelet.
This vegan omelet is a great source of protein and has a tasty combination of sweet and salty flavors.
Served for breakfast, this dish will satisfy your craving for something new, thanks to the addition of mango salsa.
Pair this with a smoothie bowl for a protein- and flavor-packed morning meal.
What is a Great Alternative for Scrambled Eggs for High-Protein Breakfast Recipes?
A great alternative for scrambled eggs is tofu scramble. Tofu is a type of beancurd made from soybeans and has a similar texture to eggs when cooked.
To make a tofu scramble, you simply crumble tofu into a pan and cook it with your favorite vegetables and seasonings.
You can add spices like turmeric and nutritional yeast to give it a yellow color and a slightly cheesy flavor.
Tofu scramble is a versatile dish that can be customized to your liking.
You can serve it with toast, alongside vegetables, or even use it as a filling for breakfast burritos. It is a delicious and satisfying option for those following a vegan diet.
The other option is JUST EGG, which tastes exactly like regular eggs and is often used as an egg substitute in vegan cooking and baking.
however, this product is only sold in the USA. Here we have another article about 23 Best JUST EGG Recipes.
What is the Best High-Protein Breakfast Sandwich for a Healthy Breakfast?
If you're looking for a vegan breakfast sandwich that is high in protein, there are several delicious options to consider.
One popular choice is a tofu scramble sandwich. Tofu is an excellent source of protein, with approximately 20 grams per 100 grams.
To make a tofu scramble sandwich, simply sauté tofu in a pan with your favorite vegetables and spices until it has a scrambled egg-like consistency.
Then, layer it on a whole-grain bread or bun and add toppings like avocado, tomato, and spinach.
Another great option is a chickpea flour pancake sandwich.
Chickpea flour contains about 20 grams of protein per 100 grams and can be made into a delicious pancake, which can then be filled with your favorite plant-based ingredients and condiments.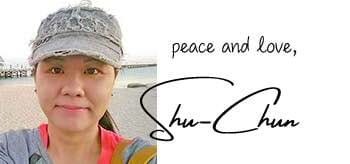 24 high in protein foods for breakfast
Boost your protein intake with these 24 tasty breakfast foods that will keep you satisfied and energized throughout the day
Print
Rate
Instructions
Start your day off right with these protein-packed breakfast options that are both satisfying and easy to prepare.
Sign Up to Joyful Dumplings!
Subscribe to our mailing list and join our community!
Thank you for subscribing.
Something went wrong.