Thanks to HelloFresh's vegan and vegetarian meal kits, the vibrant and nutritious world of vegan and vegetarian cuisine is at your fingertips.
You can infuse your daily meal plan with fresh and delightful recipes, paving the way for a delightful culinary journey from the comfort of your home with the richest, most robust flavors derived from the freshest plant-based ingredients.
Whether you are a long-time vegan, a vegetarian explorer, or a non-vegan eager to explore the plant-based realm, the HelloFresh vegan menu promises a curated list of the best recipes to try.
Let's find the perfect dish for you.
Do You Know HelloFresh Have Vegan and Vegetarian Meals?
Yes, HelloFresh offers a variety of vegan and vegetarian meals as part of their meal kit delivery service.
They understand that many people are adopting a plant-based lifestyle and are committed to providing delicious and satisfying options for these customers.
Whether you are already vegan or vegetarian, or simply looking to incorporate more plant-based meals into your diet, HelloFresh has got you covered.
Their vegan and vegetarian meals are carefully crafted with fresh and high-quality ingredients to ensure a flavorful and nutritious eating experience.
Best Hellofresh Vegan Meal Ideas
Scouting for the best vegan meal options?
While HelloFresh doesn't exclusively offer vegan meal kits, they do offer veggie meals and a substantial variety of vegetarian dishes weekly, presenting potential vegan alternatives that cater to a creative chef eager to transform recipes into vegan delights.
Here are some of the fantastic vegan options you can find:
Even though HelloFresh doesn't specialize in vegan-only kits, it manages to offer meals that can cater to the vegan diet with a little creativity and customization.
Tex-Mex Paste promises to spice up your vegan meals to a whole new level of zest and aroma. The versatility of this paste is truly remarkable.
It seamlessly melds into a myriad of dishes, from your morning scrambled tofu to a hearty veggie-loaded chili for dinner, infusing them with a warm and spicy kick that's both family-friendly and a pleasure for the palate.
Whether you're preparing a hearty veggie-loaded chili, marinating plant-based proteins, or looking to add a zesty note to your vegan tacos, this Tex-Mex paste is your go-to companion, providing a depth of flavor that is robust yet not overpowering.
Boring, bland fries are now a thing of the past, thanks to the Hello Fresh fry seasoning that's ready to dazzle your taste buds and elevate your vegan meal experiences.
This specially crafted seasoning blend is your ticket to transforming ordinary fries into a gourmet treat, adding a golden crispy perfection paired with a burst of flavor that's just right, not too spicy but with a depth of flavor.
It's versatile, not just enhancing your fries but being a fantastic addition to other vegan meal kits, adding zest to veggie stir-fries, tofu steaks, or even a sprinkle over your vegan-friendly salads.
Transform your typical dinner with this Sesame Peanut Noodles recipe, an exemplary dish that stands tall in the vegan meal kits category.
It brings together the delightful textures of noodles and the rich, creamy taste of a sesame-peanut sauce, offering a quick yet nourishing dining option for both vegan and non-vegan eaters.
Whether you're considering it as a main course or a side dish, this recipe shines in its simplicity, requiring just a handful of readily available ingredients to craft a meal that is both satisfying and in line with a healthy, plant-based diet.
Pair it with a crisp, fresh vegetable salad, and you have yourself a balanced meal that is not only rich in flavor but also packs in essential nutrients.
Looking for a stellar addition to your vegan menu? Meet the Vegan Black Bean Tostadas, a dish that balances crispy textures with the robust flavors of black beans, making it a fantastic vegan option for any meal plan.
These tostadas are not just crispy and delightful, but also rich in proteins, a core part of a healthy vegan diet.
It Utilizes simple ingredients like black beans, a choice of veggies, and your preferred vegan toppings. Whether you are sourcing your ingredients from the HelloFresh vegetarian meal kit or your local grocery, creating this dish is straightforward.
It's an excellent way to introduce plant-based meals into your diet, especially if you are seeking vegan recipes that are both nourishing and simple to prepare.
This chili is more than just a meal; it's a hearty embrace in a bowl, bringing together a rich blend of veggies, legumes such as lentils or chickpeas, and spices, creating a vegetarian meal that is both comforting and nutrient-dense.
It comes packed with everything good, embodying the warmth and joy that a home-cooked meal brings.
What stands out about this chili is its simplicity and the joy it brings to the meal table, making it a family-friendly option that caters to different meal preferences.
Whether served as a standalone dish or paired with a slice of vegan crusty bread, it promises a burst of flavors and textures in every bite.
Using a bounty of fresh veggies, legumes like chickpeas or lentils, and rich spices, this chili becomes a one-pot wonder filled with nutrients.
It's a staple in vegetarian recipes, offering a wholesome, plant-based alternative for individuals looking to reduce animal products in their diet.
Feel free to add a touch of personalization to your chili, perhaps with a sprinkle of vegan cheese or a dollop of vegan sour cream to enrich the dish further.
Sourcing from HelloFresh's vegetarian menu gives you access to high-quality vegan ingredients, making it easier to follow a plant-based or vegetarian diet.
The Tomato Ricotta Toast, which can be found in their recipe boxes, showcases fresh tomatoes paired with creamy ricotta, layered lovingly on a crisp toast.
This dish does not just fulfill your vegan meal preferences but brings a splash of color and nutrition to your breakfast table. This recipe can be adapted to suit vegan meal plans too; simply swap the ricotta for a vegan alternative available in the market.
The dish remains rich and fulfilling, aligning perfectly with a vegan diet, and offering a refreshing vegan option for breakfast.
It embraces plant-based foods like fresh tomatoes, and whole grains from the toast, and can even include ingredients like tofu, delivering a balanced meal per serving.
This meal embodies a perfect symphony of textures and flavors, bringing together the creaminess of guacamole, the crunch of fresh veggies, and the hearty feel of chickpeas in a fulfilling vegan-friendly assembly.
Prepared with high-quality vegan ingredients, this recipe features a chickpea salad that is a powerhouse of nutrients, offering a substantial source of proteins derived from plant-based foods.
This dish, rich with colorful plant-based foods, is a fantastic vegan option that can easily find a place in your vegan meal plan.
Crafted with a bounty of fresh vegetables, it presents a wholesome yet straightforward approach to vegan food without compromising on taste or satisfaction.
The recipe showcases a delightful array of veggies harmoniously coming together on a warm flatbread, offering a satisfying bite that is both family-friendly and nutritious.
It's a plant-based recipe that easily suits two or four people, and can be customized to meet different meal preferences, including those adhering to a low-calorie diet.
Vegetarian burrito bowls are a popular meal that brings the vibrant flavors of Mexico right to your dining table, perfect for both vegetarians and those seeking a vegan alternative.
It's a meal that's easily adjustable to personal preferences. Add a dash of heat with some spicy peppers, or make it fruity by adding some mango salsa. The options to make this meal your own are endless.
So, whether you're serving a family-friendly dinner for four or preparing a personal feast, these vegetarian burrito bowls can be customized to cater to every eater's preference, offering a hearty and satisfying meal that's both healthy and delicious.
Made with a choice of vegan ingredients, this recipe gives you a nutritious and balanced meal that's perfect for anyone following a vegan diet or simply exploring vegan food.
The star of the meal is undoubtedly the beautifully glazed maple carrots that bring a hint of sweetness to the dish.
Their vibrant color and natural sweetness, elevated with a hint of maple, make them an irresistible component of this power bowl, offering a fresh and innovative vegan alternative to your meal plan.
But the fun doesn't stop there; you have the freedom to include your favorite ingredients like fresh greens, chickpeas, or roasted veggies, to make the meal even more satisfying.
Ginger Soy Noodle Stir-Fry is a perfect addition to your vegan menu. Using a choice of vegan ingredients, this recipe is a nod to classic Asian cuisine.
The blend of ginger and soy sauce gives the noodles a savory kick that's hard to resist.
It's not just tasty but also simple to prepare, making it a great option for a weeknight dinner. Whether you're familiar with vegan food or just exploring, this stir-fry promises a satisfying and delicious meal experience.
Experience a delightful vegetarian meal with this veggie-loaded Spanish paella.
This recipe takes the traditional Spanish dish and packs it with a vibrant array of plant-based foods, featuring hearty kidney beans, crisp red bell peppers, and succulent mushrooms, each bringing a burst of flavor and texture to the plate.
The mix of colorful vegetables not only offers a feast for your eyes but also ensures a nutrient-dense meal that is both satisfying and healthy.
It's an excellent choice for those following a vegetarian diet or anyone looking to enjoy a meal rich in vegetables.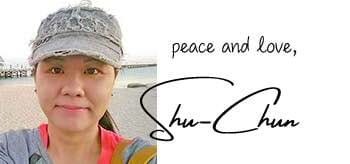 FAQS
Q: Can I get vegan and vegetarian recipes with the Hellofresh meal kit?
A: Yes, Hellofresh offers a variety of vegan and vegetarian recipes in their meal kit.
Q: Are there plant-based meal options available with Hellofresh?
A: Yes, Hellofresh offers plant-based meal options for those following a plant-based diet.
Q: Does Hellofresh have vegan meals?
A: Yes, Hellofresh provides vegan meals that are made with plant-based ingredients.
Q: Can I make the recipes vegan-friendly by using alternative ingredients?
A: Yes, you can make the Hellofresh recipes vegan-friendly by using alternatives to animal products.
Q: Is Hellofresh a vegan meal delivery service?
A: While Hellofresh offers vegan meal options, they also provide a variety of other meal choices.
Q: How many vegetarian meals does Hellofresh offer per week?
A: Hellofresh offers a selection of vegetarian meals each week, but the exact number may vary.
Q: Are there alternatives to Hellofresh that offer plant-based meal kits?
A: Yes, other meal delivery services offer plant-based meal kits as an alternative to Hellofresh.
Q: Can I find vegan and vegetarian recipes with Hellofresh?
A: Yes, Hellofresh provides a range of vegan and vegetarian recipes that can be made using their ingredients and recipe cards.
Q: Does Hellofresh offer family-friendly vegan recipes?
A: Yes, Hellofresh has family-friendly vegan recipes for those with dietary restrictions or preferences.
Q: Can Hellofresh accommodate those who follow a plant-based diet?
A: Yes, Hellofresh can accommodate individuals who follow a plant-based diet with their plant-based meal options.
Sign Up to Joyful Dumplings!
Subscribe to our mailing list and join our community!
Thank you for subscribing.
Something went wrong.