Get additional bulk in your diet with these high-fiber breakfast recipes that help you start the day with extra roughage.
Nothing beats this wholesome spread to kick off your day, as breakfast is a great mood setter, and trying these recipes will surely make you start your day with a smile.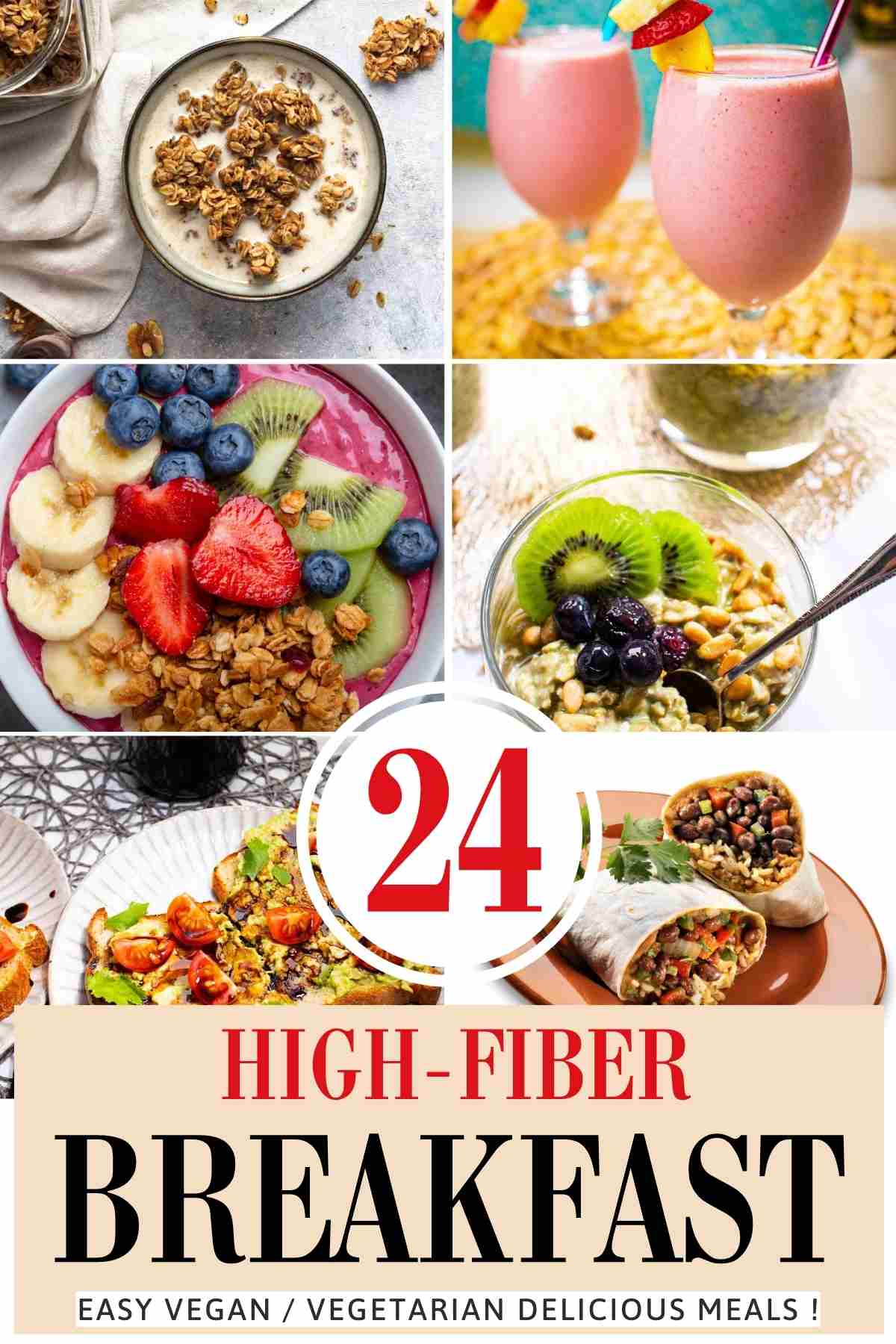 Each recipe is a great source of fiber and a great start to your day. Breakfasts don't get much better than these simple, high-fiber options.
Everything from avocado toast to vegan omelet to chia pudding can be found here.
Don't Miss Out: 24 Best High-Fiber Breakfast Ideas to Try
This recipe for Chocolate Chia Pudding is a must-make for true chocolate lovers.
For a quick energy boost that is both enjoyable and nutritious, it combines the indulgence of chocolate with the health benefits of chia seeds that will give you a fiber boost.
Made with milk, cocoa powder, maple syrup, and chia seeds, this pudding is a nutritious dessert that will contribute omega-3 fatty acids to your diet and keep you full for longer
If you want a vegan breakfast idea, try this chickpea omelet! Vegan, gluten-free, soy-free, and animal egg-free, but remarkably close in flavor to traditional omelets made with eggs.
You must make this dish if you have never baked with chickpea flour. It's like magic in the kitchen.
You can customize this healthy meal by including mushrooms, peppers, spinach, or onions. Vegan chickpea omelets with vegan cheese are out of this world.
Craving a wholesome and flavorful breakfast? Learn how to make matcha overnight oats that will nourish your body and tantalize your taste buds. Try it today and fuel your mornings with goodness.
You won't believe the amazing benefits of green matcha, from increased energy to improved concentration. Start your day off right with this superfood!
Passionfruit Overnight Bircher is a tropical twist on the traditional overnight oats, including zesty passionfruit pulp and nutty coconut.
All overnight oats recipes share the same basic step of soaking oats in coconut or soy milk overnight to achieve that signature creamy texture.
This dish is the simplest and tastiest overnight recipe for the summer containing even more fiber, around 6 grams of fiber per serving, and they're also packed with protein.
Making overnight oats is a simple and fun little project that both kids and adults can get into.
This Lentil Pizza is the perfect gluten-free, vegetarian dish when you must clear out the fridge or use leftover fresh garden vegetables.
The basis of this fantastic pizza is made from lentils, which have a texture somewhere between a thin pizza crust and a thick loaf of bread.
It holds up beautifully when spread with homemade marinara sauce and topped with zucchini slices, basil, black pepper, tomatoes, and a sprinkling of grated cheese.
This dish has all the nutrition you need, full of fiber, protein, and other vitamins and minerals. Perfect for a family dinner or a romantic evening for two.
This is surprisingly tasty and filling as a gluten-free alternative to the traditional.
Sweet potatoes have all the positive qualities you could want in a food, especially for a quick meal: they are tasty, nutritious, naturally gluten-free, and nutrient-dense.
You can also eat it as a midday snack or a side dish. You can put just about anything sweet or savory on this toast, and it's a breeze to make. It contains good fiber and protein to keep you healthy, so it's a win-win!
Pancakes made with overripe bananas are a great way to use them, and this oatmeal banana pancake recipe is guaranteed to please a large group.
This one of the best easy recipes makes a quick and satisfying breakfast, plus it's full of healthy, good-for-you ingredients like it's packed with fiber and protein.
And you'll get around 4 grams of fiber per cup from the oats and 3 grams from the banana.
These easy breakfast recipes are a delicious and filling breakfast option that is great for the whole family.
These light and airy pancakes are tasty and free of gluten, sugar, and dairy—a recipe that uses only real, simple ingredients and takes no time to prepare.
This bowl is another high-protein breakfast to help you stay healthy.
For a change of pace in the morning, try making this recipe and topping it with various nutritious (and aesthetically pleasing) whole foods like fruit, nuts, and seeds.
This dish is the same as regular smoothies, only they are thicker and served in a spoonful bowl for easier consumption. They're also fantastic for covering up vegetables you would not eat alone.
They're a great way to get in a bunch of healthy fruits and veggies with high protein and fiber all at once, and they taste great too!
Smooth, velvety, and green: that's the texture of this recipe, made with leafy greens like spinach and kale, frozen fruit for sweetness, and a liquid or creamy component to mix it all.
It's a breakfast that's a great source of nutrients, dietary fiber, and probiotics.
This dish is the perfect way to use if you have any perishable fruit, berries, greens, or liquids in the fridge or freezer.
Using darker fruit or liquids may cause the color to fade to a murky gray, but the flavor will remain the same.
Increase your fiber intake with the healthiest granola ever prepared. It contains entire grains, unrefined oil, and all-natural sugars.
Pure maple syrup is the secret ingredient in this healthy and tasty granola recipe. It has coconut oil and any nuts and fruit you choose.
In addition, making granola at home is easy to do. You'll need one bowl and a few ingredients from your kitchen cupboard. You can also customize it to your liking by adding your favorite nuts or dried fruits!
This recipe is a delicious and nutritious way to kick off your day. This smoothie has only 5 main ingredients, but you may customize it with various toppings.
Making this is as easy as blending some coconut milk, fresh strawberries, banana, and fresh pineapple.
The only two ingredients for the ideal smoothie are red, juicy strawberries and delicious pineapple.
The deliciousness of this dish comes from a simple combination of cherry tomato, avocado, lime juice, balsamic glaze, and a few additional ingredients.
This breakfast pastry is a great choice for lactose intolerant, vegan, or vegetarian. Plus, it's even good for your gut health!
To prepare this breakfast sandwich high in protein, combine the avocado, lime juice, zest, salt, and pepper in a medium bowl.
Spread it over the bread and top with cilantro or salad. Garnish with sunflower seeds if you like to, and savor, knowing you'll get a healthy dose of fiber.
Incorporate fiber into your diet with vegan yogurt, fruit juice, and frozen fruit. These are the only things you need to make this simple smoothie.
If you want a nutritious, classic breakfast or snack that won't become monotonous, try combining different fruits each day.
This breakfast smoothie calls for frozen fruit, but fresh fruit works just as well. However, a few ice cubes are required. Fresh berries may be purchased and frozen for later use when in season.
Vegan Freezer Breakfast Burritos are a delicious and convenient way to ensure you always have a hearty plant-based breakfast on hand.
Breakfast potatoes, tofu scramble, homemade pinto beans, and more fill these vegan burritos, making them simple and tasty with 8 grams of fiber from the tortilla.
You can get ready for the day faster by grabbing a vegan breakfast burrito from the freezer.
The tastiest vegan breakfast meal you can make ahead of time and freeze! just like the breakfast quesadilla. Plus you'll get the recommended fiber a day with this recipe.
English muffins topped with peanut butter and bananas have a satisfying crunch and sweet flavor that is perfect for your morning meal.
You can use maple syrup as an alternative to honey. This hearty breakfast is also a great recipe for a snack, whether it is a late-night snack or a snack right after school.
They can be made with minimal effort and contain many tasty and nutritious ingredients. It is a great grab-and-go breakfast when you are in a hurry.
Hence, these are delicious, healthy breakfast or brunch recipes to try.
Peach Raspberry is a great, easy high-fiber breakfast for a healthy and filling morning meal or midday pick-me-up.
It is rich in calcium-rich foods and also has many other health-promoting nutrients. Just use vegan almond milk and maple syrup to stay hearty and vegan.
This refreshing breakfast bowl is a great entry point to the bowls trend. Just combine mango, yogurt, milk, and vanilla in a blender and puree it until smooth.
You can personalize it by adding your chosen fruits, nuts, and seeds. For a smooth, icy foundation for your toppings, use frozen fruit.
The fruits and greens in this recipe create a creamy drink packed with beneficial nutrients.
This smoothie is one of the most packed with tropical taste and will keep you satiated and energetic throughout morning, afternoon, and evening with its fiber-rich ingredients. Always remember to use vegan milk in this recipe.
The avocado in this oxidizes quickly, so eating it as soon as possible is preferable. If stored, the drink may darken somewhat in color, but it will still taste the same.
This quick breakfast is perfect for a weekend brunch or a night when you feel like having breakfast for supper. Peppers and jalapenos offer the appropriate heat, while spices bring out the dish's full taste.
It is an excellent food that will keep you full and healthy. This breakfast hash is packed with nutrients, from vegetables, beans, and protein.
This kind of robust supper will keep you going all day, especially if you're on a diet high in fiber.
Make this chia pudding instead of your usual morning oatmeal for a change of pace. This chia pudding with blueberries and almond butter is a delicious choice that gives you grams of fiber daily.
If you're trying to plan and eat healthily for breakfast, this pudding is a terrific option.
It's prepared the same way as overnight oats; simply mix chia with the milk of your choice, refrigerate overnight, and serve the next morning topped with almonds and blueberries.
The versatility of this recipe is one of its finest features. As an upgrade, this dish has a layer of mashed white beans underneath the avocado spread. Extra protein in here will help you feel full and alert all day.
To complement a crisp piece of bread, spread some mashed avocado and a tablespoon of white beans.
A nutritious and delicious avocado toast option for the morning, this meal is packed with 5 grams of fiber per day.
This icy, refreshing smoothie bowl recipe combines fresh raspberries and mint with cubes of frozen kefir and maple syrup as an alternative to honey.
The kefir cubes may be produced ahead of time and kept in a ziploc freezer bag; they keep this dish cool and creamy without diluting the taste like ordinary ice cubes would.
Kefir, like yogurt, is an excellent source of probiotics that are good for the digestive system. Nevertheless, it is an ideal meal because of its lower carb content and thinner texture.
This SUPERFOOD made with acai berries is the ideal morning meal since it is thick and creamy. It's simple to prepare, full of beneficial minerals, and high in antioxidants. Highly appetizing; nourishing; bursting with crisp, fruity tastes
This kind of recipe made with acai powder, and your preferred fruits and milk may be refreshing.
Add acai powder to your morning porridge, or mix it with your yogurt. It's a great complement to frozen yogurt or chia seed pudding for dessert.
This meal's frozen cherries, cold brew, and chocolate protein powder make for a delightful blend. You'll like the coffee's strong taste and the boost to your energy levels.
The sweetness of the chocolate and cherries tempers the bitterness of the coffee. This dish is light and healthy, and it will keep you energized all day with its grams of protein and extra fiber.
This is a quick and easy way to start your day off right. This tasty recipe relies mostly on coconut water and fruit.
Coconut water is packed with electrolytes and minerals, and its high potassium content makes it an excellent hydration aid.
With its vivid purplish-pink hue, this smoothie is delicious and visually appealing thanks to its blend of strawberries, raspberries, blackberries, and blueberries.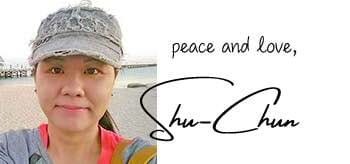 24 High-Fiber Breakfast Recipes Worth Savoring
Need a fiber-rich breakfast to fuel your day? Discover these 24 delicious and nutritious recipes that will leave you satisfied and full of energy.
Print
Rate
Instructions
Looking for healthy breakfast ideas? Try these high-fiber recipes that will keep you feeling full and satisfied until lunchtime.
Sign Up to Joyful Dumplings!
Subscribe to our mailing list and join our community!
Thank you for subscribing.
Something went wrong.