Let me introduce you to a world where soyrizo (soy chorizo) is the star. If you've been missing out on the magic of vegan chorizo, buckle up because you're about to take a delicious ride.
Whether you're diving into breakfast with a killer sweet potato hash or spicing up taco night, soyrizo's got you covered. And the best part? You don't need to be vegan to fall head over heels for these dishes.
From sizzling skillets to drool-worthy tacos, we've rounded up some of the best homemade soyrizo recipes out there. Ready to change up your meal game? Let's jump in!
15 Homemade Soyrizo Ideas You Shouldn't Miss 
If you've been scouring grocery stores for a flavorful meat-free alternative, this vegan soy chorizo is your answer. Packed with textured vegetable protein, sun-dried tomatoes, and oregano, this simple recipe offers a depth of flavor that is hard to resist.
It's easy to make and takes less than 30 minutes. Savory, hearty, and perfect for those who adore a vegan breakfast.
Imagine finely chopped soy chorizo sausage, perfectly sautéed, mixed with creamy diced avocado and hearty potatoes. Now, slide all that goodness into a crisp tortilla.
All it takes is one bite, and I promise you'll be in flavor heaven. It's easy to whip up, seriously savory, and with a texture that's just right.
So, the next time you find that tempting soyrizo (especially that Trader Joe's soy chorizo!) in your grocery aisle, you've got the perfect recipe in mind.
Ever tried tofu and thought it was bland? Think again. This vegan tofu chorizo will change your mind.
Infused with paprika, a hint of apple cider vinegar, and some secret soy protein magic, it's got that hearty bite and flavor that even meat lovers crave.
Whether you're folding it into hash browns for a hearty breakfast or spicing up your go-to chili recipe, this chorizo's a game-changer.
Do you ever get that late-night craving or need an easy weeknight meal that's ready in less than 30? Say hello to Potato Soyrizo Skillet Nachos with a kickin' Chipotle Cilantro Sauce.
Forget your usual ground meat; the plant-based magic here is the soyrizo-potato combo that adds a hearty depth to every bite. Plus, this recipe calls for easy-to-find ingredients.
Do you like stuffed mushrooms? Imagine finely chopped soyrizo, a little hint of tomato paste, and some diced onions, sautéed in a large skillet till it's all nice and crispy.
Then stuff this mix into fresh mushrooms, top with avocado chunks, and you've got yourself a party favorite.
It's gluten-free, making it perfect for everyone to munch on. And that creamy avocado on top? Just the right touch.
It's easy, delish, and a lighter alternative to those meaty apps you find at the store. Bonus: they cook in minutes. Trust me, one batch and they'll be gone before you know it.
Think sautéed soy chorizo and crumbled tofu, all mixed in with some fresh veggies. It's the kind of food hug you need on a busy day.
Slap that mix on a tortilla, sprinkle some vegan cheese, roll it up, and boom – lunch is served. Quick, delicious, and honest? You might ditch those meat burritos for good after this.
Soyrizo Potato Hash Quesadilla is a delightful mash-up of a classic chorizo recipe with our plant-based buddy, soyrizo.
You can smell the aroma of soy chorizo sizzling away, blending beautifully with golden chorizo potatoes.
Now, take that mix and sandwich it between two tortillas, then cook 'til crispy. Oh, and a heads up: slap on some homemade pico de gallo or your favorite salsa, and you'll be in flavor heaven.
It's a hearty meal you can whip up for breakfast or, honestly, any time of the day.
If you're tired of the same old breakfast routine, let me spill the beans on this bomb Soyrizo Tofu Scramble.
It's like the lovechild of chorizo and potato tacos met a classic tofu scramble. What you end up with is a less greasy version of the popular breakfast dishes out there.
Sprinkle some pepitas and green onions on top, maybe even serve with tortilla chips on the side. It's meal prep magic right there. If you're into jazzing it up, add your favorite toppings and some jalapeño cilantro sauce for a kick.
So you've heard of those fancy vegan burgers, right? But have you tried the Soyrizo Southwest Burger? This ain't your average patty.
Think of this as the copycat version of those store-bought vegan patties but with way less fat and way more flavor.
Once you make it at home, you'll be like, "Why haven't I done this before?". Give it a go, and I bet you'll be telling everyone how much you love this recipe!
Next time you're thinking tacos, grab some soyrizo, throw in some roasted cauliflower, and give it a splash of tamari. Honestly, it's a dynamite combo.
And if you're worried about where to find soyrizo, don't sweat it. Most grocery stores stock it these days.
Give it a shot, and I promise, those cauliflower soyrizo tacos will become a regular in your meal rotation. Topped with some chopped cilantro? Perfection!
You're in for a treat with this one! If you're constantly on the hunt for a breakfast dish that's not the usual run-of-the-mill, then this Spicy Soyrizo & Orzo Skillet is it.
You'll have this done in less than the time it takes to choose a Netflix show.
So, next Sunday morning, when you're craving a hearty breakfast meal, give this a shot! And if you ever find TVP in the meat section, think of this as your sign to grab it – it makes for a great texture addition.
If you're anything like me, sometimes cereal just doesn't cut it. That's where this Vegan Soyrizo Breakfast Bowl comes into play.
Its ingredients bring out flavors you didn't even know were there. In just a few minutes of cooking, you'll have a bowl that screams "Good morning!"
Ever had one of those "I NEED comfort food" days? Well, I've got the perfect remedy: Kimchi Soy Chorizo Fried Rice. Think of it as the badass cousin of your regular fried rice.
Honestly, if you haven't tried this combo, you're missing out. It's like a party in your mouth and every bite screams flavor. Whether it's a weeknight dinner or just craving something different, this dish delivers.
If you haven't tried this yet, you're missing out big time. This dish is a delectable dish that even kids would love. It's perfect if you're craving for taco but want to stay vegan.
Quick, tasty, and vegan-friendly. What more could you ask for?
Think about it: those golden chunks of sweet potato, getting all cozy in the pan with spicy vegan chorizo. It's like they were meant for each other.
Add a pinch of oregano and trust me, your taste buds will be doing the cha-cha. Serve this bad boy with some toasted sourdough or toss it in a tortilla with a bit of avocado.
Perfect for those lazy Sunday mornings when you're craving something warm and hearty but still want to keep things on the healthier side. Enjoy, and hey, maybe even share with a friend!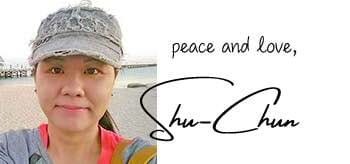 15 Homemade Soy Chorizo Recipes That Are Worth Repeating!
You can enjoy the delectable world of homemade Soyrizo with these 15 irresistible recipes using soyrizo that will have you coming back for more.
Print
Rate
Instructions
From spicy Soyrizo tacos to savory Soyrizo fried rice, these creations offer a burst of flavor and a touch of plant-based goodness in every bite. Try them out now!
Sign Up to Joyful Dumplings!
Subscribe to our mailing list and join our community!
Thank you for subscribing.
Something went wrong.