Last Updated on September 10, 2023
Have you ever wondered how much caffeine is in a shot of espresso? Does espresso has more caffeine?
For many of us, a shot of espresso is the perfect pick-me-up at coffee shops in the mornings or during an afternoon slump.
If you're curious about the caffeine in a shot of espresso, then you've come to the right place.
In this post, we'll find out how much caffeine in espresso drinks and answer some common questions about espresso and regular coffee.
So grab yourself a cup of coffee (or better yet – an espresso!), sit back and let's get started!
How Much Caffeine Is In A Shot Of Espresso?
According to the U.S. Department of Agriculture food database, a shot of espresso typically contains 62.8mg of caffeine.
However, the caffeine content in espresso can vary from 40-80 mg per shot depending on how it is brewed.
With an average caffeine content of 50-65 milligrams, it packs quite the punch in just one ounce.
The actual amount of caffeine in espresso may vary depending on several factors, such as the type and quality of coffee beans used, the brewing temperature and duration, as well as the size of the shot.
As a result, espresso has more caffeine ounce for ounce than coffee.
It's worth noting that a single shot contains less caffeine than a regular cup of coffee since it uses fewer ground coffee beans.
Even so, most shots still contain between 50-75 milligrams in one ounce of coffee – more than enough to give you that much-needed jolt in the morning or after lunch.
Espresso is a strong coffee beverage made by forcing hot water through finely-ground coffee beans, resulting in a concentrated and intense flavor.
According to Wikipedia – Espresso has a rich history that dates back to early 20th-century Italy.
It all began when businessman Luigi Bezzera was looking for a quicker way to serve coffee to his customers.
He found that by using steam pressure, he could extract the flavor and aroma of coffee in just seconds, leading to the creation of the first espresso machine.
Over time, this type of coffee drink became popular among Italians and eventually spread throughout Europe and beyond.
Today, it is enjoyed by millions around the world as a strong and concentrated shot of coffee with its unique taste profile.
Despite its popularity, misconceptions about espresso abound.
Contrary to popular belief, espresso doesn't necessarily contain higher levels of caffeine than regular brewed coffee – rather, it depends on how much is used in each serving and how it's brewed.
Nevertheless, whether you prefer a cup of drip coffee or espresso coffee, there is no denying that both have contributed significantly to our love of this iconic beverage (e.g. Espresso Martini)!  
If you're wondering about the difference between espresso and regular coffee. We have comparisons in another post-in-depth for Espresso Vs. Regular Coffee Beans.
What Is Caffeine?
Caffeine is a natural stimulant found in various beverages and foods, including coffee, tea, energy drinks, and chocolate.
It acts by blocking the production of a sleep-inducing chemical called adenosine, leading to increased alertness and mental focus.
Effects Of Caffeine
In moderate doses, caffeine can provide various benefits, such as improved cognitive function, increased metabolism, and reduced risk of liver disease and certain cancers.
However, high doses of caffeine can lead to negative side effects, such as anxiety, restlessness, elevated heart rate, and insomnia.
It is essential to consume caffeine in moderation and to be aware of one's personal tolerance level to avoid adverse effects.
Overall, caffeine is a widely used and enjoyed substance that can positively impact quality of life when consumed in appropriate amounts. (Source: Healthline)
What Is A Shot Of Espresso?
A shot of espresso is a small, concentrated serving of coffee that is strong, and rich with a deep coffee aroma.
Espresso is made by forcing hot water under high pressure through finely ground coffee beans. The resulting liquid is strong, rich, and very flavorful. 
The amount of coffee used in a shot of espresso is typically around 7 grams, and it is brewed for only about 25 seconds.
The key to making a great shot is to use high-quality beans, grind them very finely, and extract just the right amount of coffee using a well-maintained espresso machine.
Espresso shots can be enjoyed on their own as a quick, energizing caffeine boost, or they can be used as a base for many other coffee drinks, such as cappuccinos, lattes, and mochas.
Despite its small size, a shot of espresso packs a powerful punch and is a beloved part of coffee culture around the world.
What Is The Amount of Caffeine In A Double Shot Of Espresso?
One shot of espresso contains 40-80 mg of caffeine, while two shots of espresso can contain up to 160 mg.
A 2 oz double espresso shot can contain up to 160 mg., whereas a 12 oz brewed coffee has about 120 milligrams.
Two espresso shots contain about the same amount of caffeine as a cup of filtered coffee
Factors Affecting Caffeine Content
The caffeine content of espresso can differ widely based on different factors.
Overall, while single-shot espressos contain fewer milligrams of caffeine than Americano coffees, cold brew coffee, or drip brews, they are higher in concentration due to their small quantity yet potent preparation process.
Understanding these factors that affect espresso's caffeination levels will help you make informed choices.
Comparing Caffeine Levels In Different Coffee Beverages
People often considered espresso to be the stronger option compared to normal coffee.
In fact, a one-ounce shot of espresso contains slightly less caffeine than an average cup of brewed coffee.
However, with its higher concentration of caffeine per ounce and smaller serving size, espresso can pack quite a punch.
If you're looking for a quick boost, you might be wondering which one is the better choice.
While espresso typically is smaller in size than normal coffee cups, it can contain more caffeine per ounce. 
However, it's important to note that the actual amount of caffeine in your beverage may vary depending on how it was prepared and served.
For example, a single shot of espresso contains approximately 64 milligrams of caffeine on average, while a regular cup of drip-brewed coffee typically has around 96 milligrams per serving.
Ultimately, the decision between espresso and regular coffee depends on personal preference and tolerance for caffeine.
Coffee Brewing Methods To Reduce Caffeine Levels
For some coffee lovers, the high caffeine in an espresso shot can be overwhelming sometimes.
Luckily, there are brewing methods that can reduce caffeine levels without compromising flavor.
There are techniques such as using decaf espresso beans, diluting the shot with hot water or milk, or reducing the number of shots to control the caffeine content in your espresso.
Another option is to choose light roast coffee beans, as light roasts naturally have less caffeine than dark ones.
Plus, you can use a coarser grind and a French press, which allows for more water to come into contact with the coffee grounds, resulting in a lower caffeine concentration.
Decaffeinated coffee is another obvious option, but it's important to note that this method does not completely remove caffeine and can still contain small amounts.
Ultimately, it's important to experiment with different brewing methods to find the one that yields the perfect balance of taste and caffeine level for each individual.
Other Decaf Alternatives
For those who are looking to limit their caffeine intake, decaf options, and alternatives are available in the world of espresso.
Decaf coffee is made by removing the caffeine from the beans before they are roasted or using a chemical process to extract it after roasting.
Decaf espresso still contains caffeine, though the amount can vary based on the method used to extract the caffeine.
A cup of brewed decaf coffee generally contains about 3 to 15 milligrams of caffeine, compared to 95 to 200 milligrams of caffeine in a cup of filtered coffee.
This results in significantly less caffeine than a cup of regular espresso.
In addition to decaf espresso, there are also alternative coffee beverages that offer low levels of caffeine, such as herbal teas, white tea, and hot chocolate.
These can be great options for those who want a warm beverage without the effects of caffeine.
It's important to note that even though decaf options contain less caffeine, they still contain some amount of it.
However, if you're sensitive to the effects of caffeine or trying to manage your daily intake, switching to decaf can be a helpful option.
Recommended Daily Caffeine Intake From Coffee Drinks
The caffeine content of coffee and espresso can vary depending on the brew and the serving size.
The average cup size for coffee is 8 ounces, while a typical espresso shot is one ounce.
An 8-ounce average cup of coffee contains 96mg of caffeine, while a one-ounce shot of espresso contains 64mg.
The FDA recommends it's safe to consume 400 milligrams of caffeine per person daily, which is approximately four shots of espresso.
This amount is roughly equivalent to four cups of brewed coffee or ten cans of soda.
However, individual sensitivity to caffeine can vary and some people may experience negative effects with lower amounts.
It's important to note that certain populations, such as pregnant women, children, and individuals with certain medical conditions may need to limit their coffee intake even further.
It's best to avoid high-caffeine energy drinks and shots as they often contain excessive amounts of sugar and can have negative health consequences when consumed in excess.
Overall, following the FDA guidelines and listening to your body's responses are key factors in enjoying espresso responsibly.
Summing UP: Finding The Perfect Balance Of Caffeine In Your Espresso
Espresso can be a great energy drink if you understand the amount of caffeine level in coffee that you're consuming.
You can find the perfect balance for your daily caffeine intake. 
While a single shot contains around 40-80 mg of caffeine and a double shot can contain up to 160 mg, it's important to consider factors such as personal tolerance and sensitivity.
You can also control the level of caffeine under 400 milligrams of caffeine per day by opting for decaf or trying alternative brewing methods like cold brew.
As with anything, moderation is key when enjoying espresso and other coffee beverages.
So go ahead and savor that delicious shot of espresso knowing you've found just the right amount of caffeine to perk up your day without overdoing it.
---
FAQs:
Enjoy your cup of Joe responsibly 😘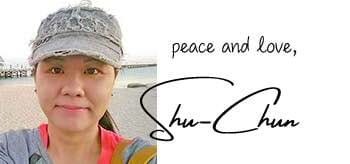 More Food Info You'll Like…
How Much Caffeine Is In A Shot Of Espresso and How To Reduce It?
Have you ever wondered how much caffeine is in a shot of espresso? Does espresso has more caffeine? 
Print
Rate
Ingredients
Espresso Coffee Ground

Water
Instructions
A shot of espresso typically contains 62.8mg of caffeine. However, the caffeine content in espresso can vary from 40-80 mg per shot depending on how it is brewed.
How To Control Caffeine
Type of coffee bean used can have an impact on caffeine levels, with Robusta beans having a higher concentration than Arabica ones.

The grind size, the amount of ground coffee and roast level can affect how much caffeine in each shot. 

The serving size or number of shots per drink. Espresso beverages come in various forms containing one or two shots, so if you want a stronger dose of caffeine, go for double shots instead of singles.

Brewing time and temperature – Espresso made by shorter brewing times will result in less caffeine being extracted. Conversely, higher temperatures will extract more caffeine.
Sign Up to Joyful Dumplings!
Subscribe to our mailing list and join our community!
Thank you for subscribing.
Something went wrong.