Last Updated on August 27, 2023
Is Italian Dressing Vegan? This is a question with a bit of controversy surrounding it.
Some people say that Italian dressing is vegan while others claim that it isn't. So, which is true?
When you are in the mood for something light and refreshing, Italian dressing is a must-have for your salads.
It adds zesty flavor and depth and is sure to please even the pickiest of eaters. However, have you wondered if it is vegan?
What is Italian dressing?
Italian dressing was created in the United States in the 1950s by an enterprising home cook who wanted to recreate the flavors of her favorite restaurant salad dressing.
It is a combination of oregano, basil, and garlic in olive oil and vinegar. As a result of the seasonings added to it, it gets its name.
Basically, it is a type of vinaigrette that contains garlic and herbs.
The key to making a good Italian salad dressing is to use quality ingredients.
Extra virgin olive oil is the best type of olive oil to use because it has a higher acidity level than other types of olive oil.
This acidity gives the dressing a fruity flavor (If you're wondering why some vegans avoid consuming olive oil, we have an article in depth: Is Olive Oil vegan?).
This most loved salad dressing around the globe for its simplicity with common pantry ingredients.
The classic flavor appeals to many people. Whether you're looking for an easy recipe or a versatile option for your next dish, Italian dressing is always a wonderful choice.
Is Italian dressing vegan?
While Italian salad dressing is a popular choice for many salad lovers. Is it vegan? Let's take a closer look.
The key ingredients in Italian dressing are olive oil and vinegar.
The oil provides a rich flavor, and the vinegar gives the dressing a tangy taste. Spices add flavor and depth to the dressing.
As the final touch, salt and pepper balance out the flavors.
So, what makes Italian dressing not vegan? Olive oil, vinegar, and a variety of herbs are in most Italian dressings, and they are plant-based, right? Well, there is always a "but".
In traditional recipes, Parmesan cheese and blue cheese are sometimes included in Italian dressings.
Plus, some creamy Italian dressings made with mayonnaise are dairy-free, but they are not vegan if they contain traditional mayonnaise (raw eggs).
From here we know the main ingredients of this dressing are vegan-friendly, but the addition of dairy products and eggs makes it off-limits for vegans.

In order to make a vegan Italian dressing, you'll need to find a recipe that uses plant-based oils and vinegar.
You can also make your own by mixing together olive oil, vinegar, lemon juice, garlic, and your favorite herbs.
If you want to add a bit of creaminess to your dressing, you can use plant-based milk, cashew cream, or Dijon mustard.
Just be sure to check the labels to make sure all ingredients are truly vegan.
Vegan Italian Dressing Brands
Fortunately, there are plenty of delicious vegan Italian salad dressings out there to choose from.
We've got you a list of brands that make vegan Italian dressing on the market, and they're all pretty good:
Kraft and Newman's Own are two brands that make vegan Italian dressing.
Primal Kitchen's avocado oil-based Italian dressing is flavorful and perfect for salads or dipping.
Sir Kensington's classic Italian vinaigrette is also made with avocado oil and is great on just about anything.
For something a little different, try Bolthouse Farms' balsamic vinaigrette. There is nothing better than balsamic vinegar and olive oil together.
So next time you're in the mood for a tasty Italian salad, don't worry about the dressing. There are plenty of great vegan options out there waiting for you.
FAQ
Q: Vinaigrette vs. Italian dressing: What's the difference?

These two are pretty similar but with subtle differences.

Vinaigrette is usually made with oil and vinegar, while Italian dressing is made with oil and lemon juice. This gives each dressing a slightly different flavor. Additionally, vinaigrette is typically thinner than Italian dressing.

Another key difference is that vinaigrette is often made with fresh herbs, while Italian dressing typically has more of a robust flavor thanks to its addition of garlic and oregano.
Q: Is Italian dressing healthy?

Yes, Italian dressing is healthy. It is made with olive oil, vinegar, and herbs, which are all healthy ingredients. The dressing is also low in calories and fat.
Q: Is Italian dressing even Italian?

Italian dressing is actually American.
Italian dressing was created in the United States in the 1950s by an enterprising home cook who wanted to recreate the flavors of her favorite restaurant salad dressing.

There are now many different versions of Italian dressing, the original was made with red wine vinegar, olive oil, garlic, and a variety of herbs. And while it may not be authentically Italian, it's still delicious!
Final Words
Unfortunately. Not all Italian dressings are vegan. While the main ingredients in Italian dressing are just vinegar, oil, and herbs, some brands add Parmesan cheese or egg mayonnaise.
Hey, but on the bright side, there are many vegan dressings available that are similar to Italian dressing. Or, you can make your own vegan Italian dressing at home using a recipe from a vegan cooking blog or website.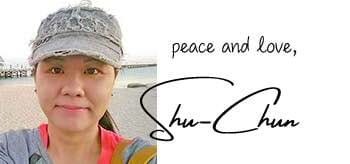 Is This Vegan?
Sign Up to Joyful Dumplings!
Subscribe to our mailing list and join our community!
Thank you for subscribing.
Something went wrong.