Last Updated on March 19, 2022 by SHU-CHUN
Japanese Recipes Collection
Japanese food is more than just sushi and miso soup, it's a form of art. Japanese cuisine is typically healthy, light, and fresh. Fell like cooking Japanese cuisine at home? These delicious recipes will have you salivating. Here is my September Japanese recipes collection that I sincerely suggest you have to try out! This collection of four Japanese or Japanese-inspired recipes will have you saying let's eat more! Let's check it out now!
This Asian Soba Noodle Salad is quick and easy, also low calories, and gluten-free! Earthy soba noodles are tossed in a simple ginger-vinegary dressing and mixed with all the healthy vegetables such as horseradish, cucumber, snow pea, and carrot. Garnished with coriander and sesame seeds. Whether enjoyed chilled or at room temperature, this Asian Soba Noodle Salad is exactly what you need for a nutritious and filling light meal, which can be done in less than 20 minutes.
Enoki Mushroom Salad
A very appetizing and refreshing salad, enoki mushroom and vegetables, drizzled with a sweet-savory sauce and add a pinch of Shichimi (seven-flavor chili pepper) contribut6es a hint of heat. This Enoki Mushroom Salad is a quick and easy salad that only takes 20 minutes to make, it's loaded with flavors and also very low in calories.
If you like slippery noodles, I bet you would like this easy one-pan dish. Yaki Udon is not only super easy to make but also very yummy. Loaded with mushrooms and vegetables, and coated in a flavorful sauce that will get you deeply hooked, and asking for more. This Vegan version Yaki Udon( Stir-fried Udon Noodles With Vegetables) recipe only requires a handful of simple ingredients, and the best thing is, it will be ready to serve in under 20 minutes!
This Vegan Garlic Chives Gyoza recipe is inspired by my granny, she knew I like to eat Garlic Chives Pockets (it's famous street food in Taiwan, the stuffing typically includes chopped garlic chives, scrambled eggs, and glass noodles.) So every time when it came to making dumplings or Gyoza, she always made this special version of Gyoza for me. For this Vegan version, I simply use tofu crumble as a substitute for eggs. Gyozas are usually served with a soy-based dipping sauce, seasoned with vinegar or chili oil. The most common vegetables in the filling are cabbage, garlic chives, sesame oil, garlic, and ginger, which are wrapped into thinly rolled dough skins. They can be either boiled or fried.
The full recipe is at https://joyfuldumplings.com/garlic-chives-gyoza-japanese-pan-fried-dumplings/
Hope you enjoy the recipes!! Don't forget to rate the recipe down below the comment section!! Thank you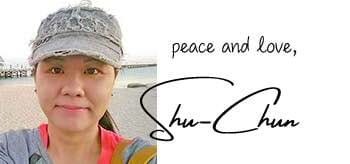 My recipes come with step-by-step video tutorials, so make sure you watch the video below to ensure success – and if you enjoy my recipes, please consider signing up to my website and YouTube channel. You can also find me on Facebook, Pinterest, and Instagram!
Fur Diary
Sign Up to Joyful Dumplings!
Subscribe to our mailing list and join our community!
Thank you for subscribing.
Something went wrong.