Last Updated on September 10, 2023
This post is about our favorite JUST Egg Recipes. JUST Egg is a pleasant and healthful way to savor the classic egg dish without animal products.
This exquisite vegan alternative to the traditional egg is crafted with mung bean and is perfect for vegans or those seeking egg substitutes to reduce their consumption of animal products.
JUST Egg can be used in a multitude of recipes to craft a gourmet egg-free breakfast, lunch, dinner, and even dessert.
Exquisite recipes include vegan JUST Egg scrambles, omelets, tacos, and quiches, as well as vegan renditions of popular egg dishes like Benedict, French toast, and even Latkes.
With these recipes, you can relish all the delectable, eggy flavors without the need to harm animals. ☺️
Just Egg Recipes
1. JUST Egg Breakfast Casserole
This nutritious vegan Just Egg Breakfast Casserole is sure to tantalize the taste buds of all in the morning.
A luscious medley of vegan eggs and sausage, coupled with exquisite sautéed vegetables, is laid atop a sumptuous crescent roll.
An effortless dish for meal prepping or for hosting a grand party. 
2. Plant-Based Hash Brown Casserole With JUST Egg
This delicious plant-based hash brown casserole breakfast dish is prepared with JUST Egg, hash browns, roasted vegetables, and other vegan ingredients and is sure to tantalize the senses.
3. Easy Vegan Corn Pudding
This exquisite vegan corn pudding is a tantalizing homage to Grandmama's recipe, with a lusciously buttery, eggy, and sweet flavor.
Requiring only 7 carefully selected ingredients and effortless preparation, it is a delectable, vegan-friendly indulgence. 
4. Vegan Lemon Curd
This delightful vegan lemon curd requires only a mere six ingredients, yet has a uniquely rich and tangy flavor that rivals even the most traditional dairy- and egg-based recipes.
5. Easy delicious Creme Brulee
This heavenly crème brûlée, free of dairy, egg, peanuts, tree nuts, and wheat/gluten, is an effortless yet exquisite dish that you simply must try!
6. JAMAICAN VEGAN BREAD PUDDING
This exquisite Vegan Jamaican Bread Pudding offers an amazing flavor profile, a harmonious sweetness, and delightfully supple, tender bread pieces luxuriously blanketed in a vegan custard.
7. JUST EGG FRENCH TOAST
This delicious French Toast creation, featuring Just Egg liquid, can be crafted in a mere six minutes and is exceedingly easy to assemble.
8. VEGAN SAUSAGE & EGG MUFFINS
Appetizing Vegan Sausage & Egg Muffins are ideal for brunch or can be prepared ahead of time for a delectable and effortless week-long breakfast.
9. JUST Egg Omelette
This tasty vegan omelet, crafted from JUST Egg and fresh sautéed vegetables, can be prepared in just 10 minutes.
The JUST Egg Omelette offers an exquisite, egg-like taste comparable to a traditional omelet. 
10. Just Egg Quiche (Vegan)
This scrumptious Just Egg Quiche, made with vegan, dairy-free, and gluten-free ingredients, is the perfect way to start your day or to add a little something special to brunch.
Perfect for a holiday gathering, or a sophisticated breakfast-for-dinner.
With the ability to make mini quiches, and the option to omit the crust, this dish is sure to be a hit all year round. Bon appétit!
11. Vegan Breakfast Scramble With Just Egg
A vegan breakfast scramble crafted with Just Egg is so remarkably similar to the scrambled eggs you were raised with, you may require additional confirmation that you are not being deceived!
The addition of bell peppers, onions, potatoes, and spinach elevates this meal to the next tier, and a sprinkling of black salt offers an unbeatable egg-like flavor.
12. Easy Vegan Scrambled Eggs With Mushrooms And Spinach
This exquisite dish of mushrooms, spinach, and shallots infused with JUST Egg is sure to be a hit.
This egg-free scramble masterfully captures the essence of a classic scramble and will leave your guests in awe.
13. Ultimate JUST Egg Scramble
Indulge in this exquisite, vegetable-loaded JUST Egg scramble for a luxurious breakfast.
Accompany it with a side of your chosen breakfast bread and vegan sausage, as well as a selection of fresh, ripe fruit.
A delectable dish that is perfect for any moment of the day.
14. VEGAN EGGS BENEDICT
This delectable vegan Eggs Benedict is effortless to put together, with no specialized instruments needed.
Now, everyone can indulge in this traditional delicacy at any time. 
15. Overnight Vegan French Toast Casserole
This decadent vegan French toast casserole can be effortlessly prepared in a mere 10 minutes, featuring Just Egg and nine other exquisite ingredients.
16. VEGAN FRIED RICE
This sumptuous Vegan Fried Rice is an exquisite takeout-inspired meal, crafted with only 10 premium ingredients and ready to delight in just 30 minutes.
Abundantly filled with fresh vegetables and tantalizingly flavorful, it is sure to tantalize even the most discerning of palates.
For an added touch of texture, it is expertly tossed with elegant plant-based eggs.
17. VEGAN BREAKFAST BAGEL
This exquisite vegan breakfast bagel is a tantalizingly simple yet delectable creation, featuring luxurious vegan iterations of bacon, egg, and cheese, all atop an indulgent avocado base.
18. JUST EGG Vegan Breakfast Burrito
This enticing vegan breakfast burrito fuses the protein of eggs with an exquisite Just Egg substitute, offering a sumptuous and nourishing beginning to the day.
19. Healthy Vegan Breakfast Tacos (with JUST Egg)
Enjoy a nourishing, plant-based meal featuring JUST Egg scramble, beans, avocado, and an array of fresh vegetables – providing you with a balanced, healthy breakfast in a speedy yet stylish way.
20. Vegan Potato Egg Breakfast Tacos
Start your day off with a decadent breakfast of Vegan Potato & Egg Tacos. Filled with delicious vegetables, soyrizo, and creamy vegan eggs, these tacos can be topped with whatever you desire for a truly opulent morning meal.
21. Vegan Buttermilk Waffles
This exquisite vegan Belgian waffle recipe yields a golden-crisped exterior and a lusciously light, fluffy interior – entirely free of any dairy or egg ingredients.
22. VEGAN LATKES (POTATO PANCAKES)
These Vegan Latkes (Potato Pancakes) offer a decadent combination of a golden-brown crunch and tender center, making them an exquisite dish for Hanukkah or any other momentous occasion.
23. A Proper Vegan English Breakfast
Indulge in an exquisite vegan English breakfast, prepared semi-homemade for an exquisite meal anytime.
Why not flip the script and have breakfast for dinner? For a rapid and protein-packed cooked breakfast, look no further than this recipe. 
To Sum Up
For those searching for a plant-based substitute for classic egg dishes.
Start your day with a luxurious breakfast scramble, savor a delicious egg sandwich, or indulge in a delectable quiche – these recipes are a fantastic way to get a dose of protein without sacrificing flavor.
Not to mention, they are extremely healthy and simple to prepare, so you can relish a nutritious and scrumptious meal without spending hours in the kitchen.
These vegan JUST Egg recipes are a wonderful way to indulge in a plant-based diet without compromising taste or nutrition.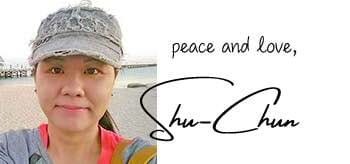 MORE INGREDIENT SUBSTITUTE IDEAS
More Delicious Vegan Recipes
23 Best JUST Egg Recipes for 2023
JUST Egg is a vegan egg alternative that can be used in many recipes. Here are 23 of the best JUST Egg recipes to share with you!
Print
Rate
Instructions
Select a recipe above and follow the instructions.
Sign Up to Joyful Dumplings!
Subscribe to our mailing list and join our community!
Thank you for subscribing.
Something went wrong.