Last Updated on August 12, 2023
Elevate your dishes with the tangy goodness of Lemon Herb Tahini. Learn how to make this versatile condiment that adds a burst of flavor to any meal.
Looking for a new sauce to amp up your recipes? This is a simple, easy-to-make recipe with only a few fresh ingredients.
Plus, you can tailor it to your preferences. It pairs so well with falafel, Jerusalem salad, and burgers.
It's a delicious blend of bold flavors and creamy textures that will elevate any dish with its vibrant taste.
So grab your ingredients, take a deep breath, and let's get ready to whip up this zesty concoction!
Lemon Herb Tahini Dressing
This vibrant and creamy sauce combines the tang of lemon juice, and the nuttiness of tahini, enhanced with a blend of fresh herbs and garlic.
This light but flavourful sauce pairs beautifully with roasted vegetables or grains like quinoa is great as a dip for snacking or wraps, and is even served as a dressing over salads.
It's great on roasted vegetables or salads like quinoa salad with chickpeas or roasted pumpkin couscous.
Alternatively, you can use it as a dip for crunchy vegetables, such as carrots and celery. All you need is a whisk or an immersion blender and it will be ready in 5 minutes.
Besides being unbelievably easy to make, it is creamy, refreshing, and naturally sweet. I love to use this lemon herb tahini in all my salads, not just for the flavor, but also for the extra protein and healthy fats.
There are great ways to add extra flavors to lemon herb tahini sauce, you can simply add other fresh herbs like mint, thyme, dill, thyme, and rosemary.
What is Tahini?
Salt, oil, and sesame seeds make up Tahini's basic ingredients. Tahini is a staple in predominantly Mediterranean and Middle Eastern cuisine.
It's naturally vegan and gluten-free. The taste of tahini is nutty, buttery, and earthy. 
How do you make tahini? First, soak sesame seeds in water then crushed them to remove the bran and kernel.
By soaking crushed seeds in salt water, the bran sinks. After skimming off the floating kernels, toasting them, and grinding them to form a paste.
In order to prevent spoilage, some manufacturers recommend refrigeration for tahini due to its high oil content.
Some people do not recommend refrigeration because it makes the product viscous and harder to serve.
Middle Eastern restaurants often serve sauces based on tahini as a garnish or as a side dish. Usually, they contain lemon juice, salt, garlic, and water.
In the Middle Eastern region, tahini sauce is also a popular topping for proteins and vegetables.
Benefits of Lemon Herb Tahini Sauce
Tahini, lemon juice, herbs, and spices are the main ingredients in the recipe. This bright and flavorful sauce is full of health benefits.
Tahini is high in healthy fats like omega-6 and omega-9 fatty acids. These essential fatty acids play an important role in reducing inflammation in the body, as well as supporting heart health.
Lemon juice provides antioxidant benefits like Vitamin C that can help to boost immunity and protect against free radical damage.
Herbs and spices provide flavor as well as numerous additional benefits such as disease prevention from antioxidant compounds
With so many ample nutritional benefits it may become your go-to sauce for everything!
How to make Lemon Herb Tahini
For those looking to spruce up their meals, you can use this easy-to-make sauce for your salads, bowls, wraps, roasted vegetables, and grilled proteins.
All you need is 8 pantry ingredients to make lemon herb tahini sauce, they are:
Tahini paste
Warm water
Squeezed lemon juice
Maple syrup
Fresh cilantro
Fresh parsley
Garlic powder
Salt
Add Tahini, lemon juice, warm water, maple syrup, garlic powder, salt, freshly chopped cilantro, and parsley in a mixing bowl.
Use a high-speed stick blender to mix them well.
Add more water or lemon juice to adjust the consistency to your desired consistency. Taste to see if more salt is needed.
Pour it into a clean glass jar with a matched lid and store it in the fridge before using. It will last up to a week. Give it a quick stir every time before using it.
Tips & Tricks
When it comes to making the perfect lemon herb tahini sauce, having the right tools and ingredients is key.
Here are a few tips and tricks to help guide you in creating this delicious sauce.
Select freshly marketed lemons as they will provide a more robust flavor.
Substitute fresh herbs with dried versions when necessary but keep in mind that fresh herbs can help bring out unique flavors.
Finally, add sea salt for a balance of flavor and season according to your preferences.
FAQ
Q: What does lemon tahini taste like?
It's tart and tangy from the lemon juice, with a rich and nutty flavor from the tahini. The garlic adds a bit of zing, and the salt brings out all the flavors. It's delicious on its own or as a dipping sauce for bread or vegetables.
Q: Why is tahini so good for you?
If you're a fan of hummus, then you know tahini is an essential ingredient. But even if you don't like hummus, there are plenty of reasons to love tahini. This sesame paste is not only delicious but it's also packed with nutrients that are good for your health.
Tahini is a good source of healthy fats, including omega-3 fatty acids. It also contains vitamins E and B, as well as minerals like calcium, magnesium, and iron. All of these nutrients are essential for keeping your body healthy and functioning properly.

But that's not all Tahini can do for you. This versatile ingredient can also help improve your digestion and lower cholesterol levels. Plus, it's been shown to boost brain function and protect against certain diseases like cancer.
Q: Does tahini need to be refrigerated (unopened)?
No, tahini does not need to be refrigerated. Store-bought tahini will usually have instructions on the label for storage. If you make your own tahini at home, it can be stored in a cool, dark place in an airtight container for up to six months.
Q: What to do with Tahini after opening?
Once you've opened a jar of tahini, it's important to know how to properly store it. Otherwise, the tahini can go bad quickly. Here are a few tips on how to keep your tahini fresh:
– Store the tahini in an airtight container.
– Keep the tahini refrigerated, especially if you won't be using it often.
– If you notice that the tahini has separated into oil and solids, stir it before using.
Q: Is tahini and tahini butter the same thing?
There's a lot of confusion out there about tahini and tahini butter. Are they the same thing? Well, let's clear that up.
Tahini is a paste made from ground sesame seeds. It's common in Middle Eastern cuisine and is often used as a dip or spread. Tahini butter, on the other hand, is a type of butter that's made with tahini as one of the main ingredients.

So, to answer the question, no, tahini and tahini butter are not the same thing. Tahini is a paste while tahini butter is a type of butter. However, they are both delicious and can be used in similar ways. So go ahead and experiment with both!
Q: What is tahini called in English?
The word "tahini"/təˈhiːni, tɑː-/ or tahina /-nə/ is of Arabic (Arabic: طحينة) origin and means "grind".

In English, tahini is sometimes called sesame butter or sesame paste. It can be found in the international aisle of most supermarkets. Tahini is a versatile ingredient that can be used in both sweet and savory dishes.
Q: Why is my tahini bitter?
There are a few reasons why your tahini might be bitter. First, the quality of the sesame seeds can make a big difference in taste. If your sesame seeds are old or rancid, they'll produce bitter tahini. Second, the way you're storing your tahini can affect its flavor. If your tahini is exposed to air or light, it can turn bitter. Finally, the grinding process can also impact the taste of tahini.
Hope you like this Lemon Herb Tahini Sauce recipe.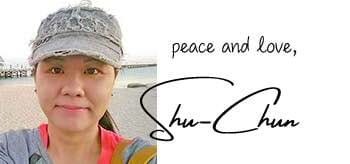 More Condiments Ideas
Lemon Herb Tahini Sauce
This easy Lemon Herb Tahini Sauce is creamy, tangy and sweet! Perfect dressing for salad, falafel, and veggies. It's also vegan and gluten-free.
Print
Rate
Ingredients
½

cup

Tahini

⅓-½

cup

Warm Water *Note1

⅓

cup

Lemon Juice

2

tsp

Maple Syrup

¼

tsp

Garlic Powder

¼

tsp

Salt

2

Tbsp

Fresh Cilantro

Finely chopped

2

Tbsp

Fresh Parsley

Finely Chopped
Instructions
Add Tahini, lemon juice, warm water, maple syrup, garlic powder, salt, freshly chopped cilantro and parsley in a mixing bowl.

Use a high-speed stick blender to mix them well.

Add more water or lemon juice to adjust the consistency to your desired thickness. Taste to see if more salt is needed.

Pour it into a clean glass jar with a matched lid and store in the fridge before using. It will last up to a week. Give it a quick stir every time before using.
Notes
*Note1- Start with 1/3 cup of water and add more if needed. That's because the thickness of tahini may vary depending on different manufacturers.
Nutrition
Serving:
1.5
cup
|
Calories:
772
kcal
|
Carbohydrates:
42
g
|
Protein:
22
g
|
Fat:
64
g
|
Saturated Fat:
9
g
|
Polyunsaturated Fat:
28
g
|
Monounsaturated Fat:
24
g
|
Sodium:
631
mg
|
Potassium:
724
mg
|
Fiber:
6
g
|
Sugar:
11
g
|
Vitamin A:
813
IU
|
Vitamin C:
47
mg
|
Calcium:
202
mg
|
Iron:
6
mg
Sign Up to Joyful Dumplings!
Subscribe to our mailing list and join our community!
Thank you for subscribing.
Something went wrong.