Last Updated on September 30, 2023
Maca coffee is definitely not your average cup of Joe! Do you know Maca coffee has numerous health benefits that are associated with Peruvian Maca?
Whether you're looking for an energizing morning pick-me-up or to take a break mid-day, this Maca energy coffee will leave you feeling satisfied.
When it comes to morning beverages, there's nothing quite like a warm cup of coffee. But what if your coffee could do more than just wake you up?
Enter: Maca coffee. This unique blend combines two antioxidant-rich superfoods — coffee and maca powder — to create a drink that's not only energizing but also packed with nutrients.
This coffee has a rich, nutty flavor and is packed with energy-boosting properties. Additionally, it improves mental clarity and focus.
Ready to dive in? I know I am! Let's learn more about this amazing coffee!
Maca: What is it?
Maca is a root that originates from the Andes Mountains of Peru. Due to its nutritional and medicinal properties, it has been used for centuries by the indigenous people of Peru.
The maca root vegetable is a cruciferous root vegetable like turnips and radishes.
A lot of people call it Peruvian ginseng, but it's completely different from Asian or American ginseng. In Peru, you will find maca root in a variety of colors, such as red, black, yellow, and brown.
This root vegetable is rich in vitamins, minerals, and amino acids. Today, Maca is available in powder form and can be added to smoothies, juices, and other recipes.
The black maca root is the most potent form of Maca and contains many nutrients including calcium, magnesium, phosphorus, and potassium.
There is evidence that maca boosts energy levels, increases stamina, promotes muscle growth, and improves sexual performance.
In the US, for example, maca is a natural dietary supplement. You can simply take it as a capsule or make tea or coffee by mixing powdered maca with water.
What is Maca coffee?
The simple answer is 'coffee infused with maca powder'. So, what is maca powder? This powder is made from dried maca root.
What Does Maca Coffee Taste Like?
Ok, what does it taste like? Well, the taste of maca coffee isn't for everyone. Hate it or like it!
Some people say it tastes like dirt, while others find the flavor earthy and nutty. But there's one thing that everyone can agree on – the effects of this coffee are pretty remarkable.
In recent years, more and more people add maca powder to their coffee. Many people find that it gives them an extra boost of energy, without the jitters that come from drinking too much caffeine. And because it's all-natural, there are no worries about side effects.
The popularity of maca coffee is growing among coffee drinkers. It's vegan, gluten-free, and caffeine-free (similar profile to blue matcha).
Plus, It has many health benefits, including increased energy and stamina, improved mood, and improved sexual function. So if you're looking for something new to try in your coffee, be sure to give maca a try!
Maca Coffee benefits
Our world is constantly bombarded with stressors, so finding natural ways to relax is important. For some, that means yoga or meditation. For others, it may be a nature walk or listening to calming music.
But for many people, the key to relaxation is something a little less obvious: Maca coffee.

Yap, that's right. The same beverage that boosts your energy can also help you relax, thanks to maca powder.
Because it's rich in vitamins, minerals, amino acids, and antioxidants. Both men and women can benefit from maca's ability to reduce stress, promote relaxation, and increase fertility.
Recent studies have shown that maca can also help relieve symptoms of menopause such as hot flashes and night sweats.
Maca coffee combines the benefits of maca with the energizing effects of coffee. In contrast to regular coffee, it is more energizing without causing caffeine jitters or crashes.
(Source: Medical News Today)
Types of maca powder
There are varieties of maca powders available on the market, each with its own unique properties.
Red Maca powder- the most potent form of Maca is said to be the best for boosting energy levels, improving fertility, and helping to balance hormones.
Black Maca powder– is less common than other types of Maca, but is said to be the best for increasing muscle mass, improving cognitive function, and reducing stress levels.
Yellow Maca powder – the mildest form of Maca and is said to be the most effective for aiding digestion, reducing inflammation, and boosting immunity.
Scientific research has also shown that red, yellow, and black Maca balance female hormones and health.
Plus, black Maca alone improved sperm motility and count, but yellow or red Maca did not. 
make Maca coffee (Maca Coffee Recipe Below)
So how do you make maca coffee? It's actually quite simple. You can use a blender or a whisk.
Just add 1-2 tablespoons of maca powder to your favorite coffee or water (if you'd like caffeine-free) and mix well.
Where Can You Find Maca Energy Coffee?
You can find Maca at most health food stores and online retailers. It is important to buy roasted black maca root, as this will provide the most health benefits. Raw maca root can be bitter and difficult to digest.
Despite the fact that Maca supplement is widely available, many of the products on the market are made in China.
This raises concerns about the quality control of these products, as well as the use of pesticides and other chemicals in Chinese agriculture.
So when buying, always look for products that are organic and free of additives. Avoid products that contain fillers or sweeteners, as these can diminish the health benefits of the drink.
Best Maca Uses
There are many other uses for Maca, which is most commonly used in smoothies and oatmeal.
As well as being a caffeine-free coffee substitute, Maca also makes a delicious hot drink. Just add a spoonful of maca powder to hot water and enjoy.
You can also add maca powder to porridge or oatmeal for an extra boost of nutrients.
Final Thoughts on Maca Coffee
So, what's the verdict on Maca coffee? Overall, it's a delicious and nutritious way to start your day boost energy levels, and improve your mood.
Most people really enjoy this unique take on coffee. If you're looking for something a little different, definitely give it a try.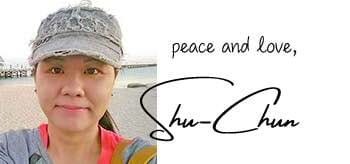 FaQ
Q: How does maca coffee benefit you?
Maca coffee is made by combining ground maca powder with roasted coffee beans.

This creates a coffee that is rich in nutrients and antioxidants. The maca powder provides an added boost of energy, while the antioxidants help to improve your overall health.
Q: What country produces maca?
Peru is the only country in the world where maca grows wild. The conditions in Peru are perfect for growing this nutrient-rich root vegetable.

The soil is rich in minerals, and the climate is harsh, with long days of intense sun followed by cold nights. These extreme conditions help to produce a strong and hearty plant that is packed with nutrients.

Peruvian farmers have been growing maca for centuries, and they have perfected the art of cultivation. They use traditional farming methods that have been passed down from generation to generation.
Q: Is it okay to take maca at night?
Maca is actually really beneficial to take before bed. It can help regulate your sleep cycle and even promote deeper sleep.

Plus, since maca is an adaptogen, it can help your body better deal with stress. This can be especially helpful if you find yourself tossing and turning at night due to stress and anxiety.

So if you're looking for a natural way to improve your sleep, maca just might be the answer.

Just be sure to start with a lower dose and increase gradually as needed. As always, consult with your doctor before starting any new supplement regimen.
Q: Is it safe to take maca every day?
Maca is generally considered safe to consume in moderation. You may have trouble falling asleep if you take Maca too close to bedtime.
Q: How long does maca coffee take to work?
"In terms of knowing if the maca is 'working' or not, I advise consuming it for six to 16 weeks to see if you really notice a difference," says Dr. Khalsa from Forbes.com.
More Food Info You Will Like…
Maca Coffee Recipe
Maca coffee is a great way to get an energy boost, improve your mood, and increase your stamina. Give it a try today!
Print
Rate
Ingredients
1

cup

Hot Water

1

tbsp

Maca Coffee

1

tbsp

Maple Syrup

*optional

2

tbsp

Milk of Choice

*optional
Instructions
1. Combine 1 cup of coffee with 1 tablespoon of maca powder in a blender or food processor.

2. Blend until the powder is completely dissolved.

3. Pour into your favorite mug and enjoy!
Nutrition
Calories:
86
kcal
|
Carbohydrates:
19
g
|
Protein:
2
g
|
Fat:
0.1
g
|
Monounsaturated Fat:
0.04
g
|
Sodium:
7
mg
|
Potassium:
321
mg
|
Fiber:
2
g
|
Sugar:
14
g
|
Vitamin C:
2
mg
|
Calcium:
67
mg
|
Iron:
1
mg
Sign Up to Joyful Dumplings!
Subscribe to our mailing list and join our community!
Thank you for subscribing.
Something went wrong.