Last Updated on August 23, 2023
We've got you a list of miso paste substitutes that do the job just as well – you won't even know the difference!
So next time when you have cravings for a bowl of savory miso tofu soup but no miso paste, you won't be panic anymore! 
Miso paste is one of the traditional Japanese ingredients that is widely used in Asian cuisine.
It's made by fermenting soybeans with salt and koji, a fungus. This creates umami and savory flavors, textures, and colors, depending on the ingredients, time, region, and manufacturer.
It's often used to flavor soups, marinades, dressings, and stews. It's usually quite salty, you can start with a small amount of miso as a little goes a long way.
If you can't use miso paste, there are other options. Soy sauce for umami flavor, but not texture. Tahini has a nutty flavor, but not umami. Vegan fish sauce has a pungent flavor.
Nutritional yeast has a cheesy flavor but is not salty. Vegetable bouillon cubes are salty, but not fermented. Natto is slimy, but not available outside Japan.
Consider the purpose before selecting a substitute, as each ingredient has its own characteristics.
Try other pastes like gochujang from Korea or doubanjiang from China. They have similar complexity due to fermentation, but different ingredients give them distinct tastes.
Don't miss out on miso paste's unique flavors and benefits. Try these replacements or pair them up creatively to explore new tastes! Get ready to miss out on these ingredients for a tantalizing experience!
Ingredients of Miso Paste
There are different types of miso on the market. It's thought miso paste came from China over 2,500 years ago when it was first made from brine-fermented grains.
It then spread to Japan, with different levels of salt and koji spores being used.
Nowadays, it's still a key ingredient in traditional Japanese cooking and is widely available worldwide too.
Miso paste is essential for various culinary settings. It's a Japanese seasoning, made up of soybeans, rice, salt, water, and Koji spores – a fungus that starts the fermentation process.
There are white, red, and brown miso. The table below lists the exact components and their quantities:
| Component | Quantity |
| --- | --- |
| Soybeans | 1 lb |
| Rice | ½ cup |
| Salt | 2 tbsp |
| Water | 4 cups |
| Koji spores | 1tsp/100g soybeans |
Best Miso Paste Substitute Ideas
When choosing a substitute, consider the recipe's needs first. For instance, if the recipe requires a strong flavor, fermented bean curd might not be the best option as it's quite mild.
Don't let a lack of ingredients stop you from experimenting with new flavors! Try out these replacements and have fun creating unique and delicious dishes.
Fermented bean curd is a popular ingredient used in dishes for its unique flavor and umami taste.
This traditional Chinese condiment is made from fermented tofu that's salted and then aged in rice wine or vinegar. It's crumbly with a bold taste that can go from mild to pungent, depending on the length of fermentation.
Below is a table outlining some common varieties with their key characteristics:
| Type of Fermented Bean Curd | Flavor Profile | Texture |
| --- | --- | --- |
| Red Fermented Bean Curd | Rich, savory, slightly sweet | Creamy and smooth |
| White Fermented Bean Curd | Mild and nutty with a hint of sweetness | Firm and crumbly |
Important: Fermented bean curd is usually quite salty. So, adjust the amount you use in recipes accordingly. Brands might have different flavor profiles or textures. Therefore, experiment until you find the one you like best.
Pro Tip: If you're making a recipe that needs miso paste but doesn't have any, swap out an equal amount of mashed-up bean curd. It'll add a similar depth of flavor to your dish.
It is a tasty condiment that can boost any dish's flavor with its delightful umami-ness. From soybeans and wheat, it has a salty yet sweet taste. Here's what you need to know about this popular ingredient:
Originated in China over two thousand years ago and then spread across Asia.
There are multiple types, such as light, dark, and sweet.
It's usually used in marinades, stir-fries, dressings, and as a sushi dipping sauce.
It contains amino acids that provide health benefits, such as aiding digestion and boosting immunity.
Soy sauce can be a great sub due to its similar salty umami flavor. Even if it doesn't have the same texture or consistency as miso paste, it can still be used in certain recipes or soups.
You may not know this, but soy sauce was first brewed by Buddhist monks who were trying to use up leftover ingredients.
They discovered that the age of the ingredients together created a savory liquid that can be used as a seasoning. Today, it is still widely loved around the world.
3. Vegan Fish Sauce
It is a plant-based substitute for traditional one, maintaining its umami flavor. Commonly used in oriental recipes, the ingredients include mushroom or soy sauce, seaweed, miso paste, sugar, and water.
To create a homemade version, you'll need seaweed, mushrooms, and flavor boosters combined to create a unique taste – a sassier cousin of miso paste, with a kick of umami and a hint of rebellion.
4. Chinese Soy Bean Paste
Soy paste, popular in Chinese cuisine, has its own unique flavor. It's often called 'Chinese soybean paste'.
Although it's different than Japanese miso paste, it can add depth to your cooking. Try it! Who needs a therapist when you can have the funky embrace of fermented bean curd?
Here is a table with the brand name, region, and taste & characteristics of each type:
| Brand Name | Region | Taste & Characteristics |
| --- | --- | --- |
| Lee Kum Kee | Hong Kong | Saltier, sweeter than other miso pastes |
| LanChi | China | Strong flavor & aroma |
| Chung Jung One | Korea | Slightly milder & less salty than traditional Korean soybean paste |
It is a savory Japanese condiment made with soybeans that can be used as a seasoning, marinade, or dipping – and it's gluten-free! It is a great substitute for miso paste – its umami flavor complements soups, stews, and other dishes.
What sets it apart is its higher concentration of soybeans during fermentation.
This results in a richer flavor. Tamari is believed to have been first produced during the Muromachi era (1336-1573). Now, it's one of Japan's unique cultural heritage items.
6. Shoyu
It is a traditional Japanese-style soy sauce made of soybeans and wheat. It has a flavorful umami flavor of miso and is often used as a dipping or seasoning for food.
Below is a table of the nutrition details for different brands:
| Brand | Serving Size (1 tbsp) | Calories | Sodium (mg) | Total Carbohydrates (g) | Protein (g) |
| --- | --- | --- | --- | --- | --- |
| Kikkoman | 15 mL | 10 | 960 | 1 g | 2 g |
| Yamasa | 15 mL | 10 | 950 | 1 g | 2 g |
It usually contains less sodium and more amino acids than other soy sauces.
Those who can't consume shoyu due to dietary reasons or personal preference can use tamari instead. It is another type of soy sauce but it has minimal or no wheat, which makes it gluten-free.
7. Kombu broth
It adds amazing umami flavor to soups and stews. To make it at home, you only need Kombu seaweed and water.
Soak the Kombu for 30 minutes, then boil and let it simmer for 10-15 minutes. After that, take out the seaweed and use the stock as desired.
It's also a great vegetarian alternative to fish stock. Plus, fascinatingly, it can help reduce blood pressure due to its high levels of glutamic acid – as reported in the Journal of Medicinal Food.
8. Vegan Dashi
Finding a substitute for miso paste can be a real struggle sometimes. Vegan Dashi can be the perfect candidate without your even knowing it.
Here's what you need: 10 g of kombu, a handful of shiitake mushrooms, and 4 cups of water.
Soak the kombu and mushrooms for an hour, then bring them to a simmer for another hour. Strain out the solids, and you have it.
9. Tahini
Tahini is a paste made from ground sesame seeds. It's popular in Middle Eastern & Mediterranean cuisine.
It's filled with fiber, protein, and healthy fats. It's creamy and has a nutty flavor. It's gluten-free and vegan-friendly.
You can use it as a dip, spread, or dressing. You can make hummus, baba ganoush, salad dressings, or even sweet treats like halva. Tahini can last for months when stored properly in the fridge.
10. Coconut Aminos
Coconut aminos are nutritious and gluten-free! A savory seasoning, perfect for those looking for an alternative to soy sauce. It's low in sodium as compared to other sauces.
Rich in minerals, vitamins, and amino acids, making it both beneficial and tasty. The coconut sap used to make this seasoning has no chemicals or preservatives.
Also, its low glycemic index of 35 makes it a great choice for diabetics or those on a low-carb diet. It has a sweet and salty taste, with a hint of nuttiness.
Organically sourced, Coconut aminos were first discovered in Bali by Big Tree Farms. This organic farming project was started by Ben Ripple and Frederick Schilling, who noticed locals boiling down the sap from nearby palm trees.
So, if you can't find miso paste – don't worry! Coconut aminos are here to save the day!
Substitute Tips
Soy sauce can be used in marinades and saucy dishes. Tahini, lemon juice, and salt are great for dressings and dips.
These gluten-free options are perfect for those wanting to experiment with new flavors. Remember, each substitute has its own unique taste, so adjust the amount to your liking!
Recipes Using Miso Paste in Cooking
Miso paste can bring a unique umami flavor to dishes. Here are some ways to use it: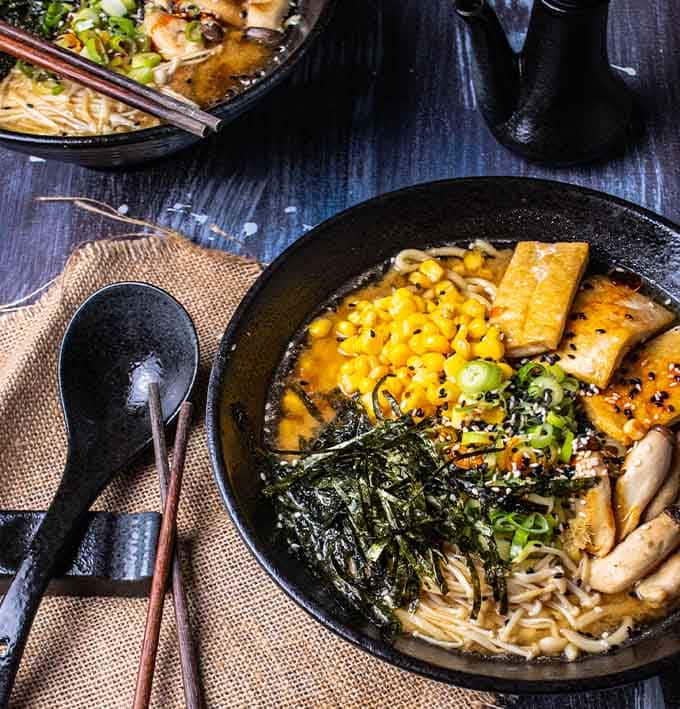 Ramen noodle soup: using it as the flavor base.
Miso-infused daikon radish: combining it with other ingredients to make a glaze.
Miso-Ginger Dressing: Mix it with ginger and soy sauce to create a dressing.
Adding miso paste to dressings, and sauces is a great way to add flavor. It can also be used in stews and casseroles.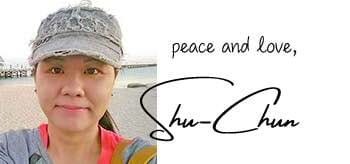 MORE INGREDIENT SUBSTITUTE IDEAS
More Food Info
10 Best Miso Paste Substitutes
We've got you a list of miso paste substitutes that do the job just as well – you won't even know the difference! So next time when you have cravings for a bowl of savory miso tofu soup but no miso paste, you won't be panic anymore! 
Print
Rate
Instructions
These gluten-free options are perfect for those wanting to experiment with new flavors. Remember, each substitute has its own unique taste, so adjust the amount to your liking!
Sign Up to Joyful Dumplings!
Subscribe to our mailing list and join our community!
Thank you for subscribing.
Something went wrong.