Last Updated on October 10, 2023
Orange foods are the go-to when you need something unique to spice up your meals!
From delightful desserts to delectable dishes, orange foods will tantalize your taste buds without compromising nutrition.
Find out why foods that are orange color should be a staple on your dinner table with us!
Foods That Are Orange (Orange Foods)
When you think of orange food, pumpkin is often used for decoration but can be enjoyed in many forms – like pumpkin pie, lattes, or roasted pumpkin seeds. 
Sweet oranges, clementines, and Mandarins are all naturally bright orange-colored fruits.
Dried apricots are another tasty orange food – adding color and nutrition to savory and desserts alike!
Orange foods can be added to any cuisine. They bring a range of vitamins and nutrients, plus a pop of color to your plate!
Exploring various recipes and ingredients for orange foods can be a fun way to mix up your meals. Let's dive deeper into orange fruits!
Orange Fruits:
Fruits with yellow-orange color come in all shapes and sizes, but they all have one thing in common – their color. Here are 3 things to know:
They're full of vitamins and antioxidants.
Famous exotic orange fruits include mango, apricot, tangerine, blood orange, kumquat, papaya, cantaloupe, and persimmon.
You can eat them as snacks or use them in salads and smoothies.
Orange fruits are the perfect healthy snack. Let's have a look at what they are:
Mango
This fruit contains over 20 vitamins and minerals, making it a superfood. However, it is one of the sweetest tropical fruits when ripens, so a general rule of thumb is not to exceed two servings a day.
Apricot
They are sweet fruits that are an excellent source of vitamin A and can be eaten fresh or cooked and preserved by canning or drying. The fruit is also widely used to make jams and flavor liqueurs.
Tangerine
Looking for a tasty and healthy snack? Tangerines are the perfect choice as an orange food and they can enhance your overall well-being.
Blood Orange
Blood oranges are a type of citrus fruit and are known for their high vitamin C content which is crucial for the human body. 
Kumquat
Kumquat is a tropical fruit that looks like mini oranges. It's also a good source of antioxidants, vitamin C, flavonoids, vitamin A, fiber, phytonutrients, plant compounds, calcium, magnesium, etc. (Source: WebMD)
Papaya is a vibrant orange fruit packed with antioxidants and essential nutrients.
They showcase impressive amounts of enzymes like papain which can help break down proteins in the digestive process. (Source: Medical News Today)
Cantaloupe
From its vibrant color to its sweet, juicy taste, cantaloupe is an orange food that not only satisfies your cravings but also provides essential nutrients.
Persimmon
Persimmons are a unique and delicious orange fruit that many people may not be familiar with.
They have a sweet, slightly spicy flavor and can be enjoyed both fresh or cooked in various dishes.
Orange Vegetables
These orange veggies can be a great addition to any dish! Not only do they provide flavor, but they also have lots of nutrients.
If you don't usually eat salads, no problem! You can try different recipes and cooking methods to make them enjoyable. They are:
Carrot
There are several vitamins and minerals found in carrots, including biotin, potassium, and vitamins A (from beta carotene), K1 (phylloquinone), and B6.
The best part is, they're available all year round worldwide. (Source: Healthline)
Butternut Squash
From savory soups to mouthwatering desserts, explore the endless possibilities of butternut squash as an orange food.
Orange Bell Pepper
In comparison to Green Bell peppers, Orange Bell peppers have a tangy, fruity flavor that is closer to that of Yellow and Red Bell peppers.
They are a rich source of fiber and are inexpensive. Also available all year round at supermarkets.
As the Habanero ripens, it turns orange. Typically, they are small in size. With a Scoville heat unit measurement between 200,000 and 350,000, the Orange Habanero is not for the faint of heart.
Kabocha Squash
Known as a Japanese variety of Cucurbita maxima, Kabocha is a type of winter squash. It is also known as kabocha squash or Japanese pumpkin.
Cherry Tomatoes
These tomatoes have a large yield and produce 3cm slightly elongated fruit that are some of the best tasting in the garden.
Red lentils are a popular ingredient in vegan cooking. They contain numerous vitamins and minerals that your body will appreciate.
Orange Desserts
There are some orange-colored desserts, such as citrus fruit salad, orange cakes, muffins, and orange brownies.
Orange Spices: Turmeric, Ginger, Paprika, Saffron
Orange-colored spices including turmeric, ginger, paprika, and saffron take center stage.
Turmeric is widely used in Indian cuisine for its bold yellow color and anti-inflammatory properties. Ginger adds flavor to dishes while providing digestive benefits.
Paprika gives a smoky sweetness to stews and soups while Saffron is a powerful spice high in antioxidants.
Incorporating these spices into your meals can add some zest while benefiting your health.
Try adding turmeric to your tea for a pop of color or using ginger in marinades or stir-fries for additional flavor depth.
(Source: John Hopkins Medicine)
Ideas To Incorporate Orange Foods Into Your Diet
There are so many delicious and creative ways to incorporate orange-colored foods into your diet. Such as:
Smoothies
Smoothies are a great way to incorporate orange foods into your diet. Start with a base of orange juice or coconut water and add in some frozen mangoes, papayas, or peaches for a tropical twist.
For a creamier texture, use pumpkin puree as the base instead. Add in some coconut cream and top it off with some turmeric for an extra boost of health benefits.
Other fun combinations include blending together cantaloupe and strawberries for a refreshing summer drink or mixing up carrots and ginger for an immune-boosting elixir during the cold season.
✅ Salads
Start with a bed of greens and add in some roasted potatoes, and bell peppers for crunch. Top it off with juicy mandarin oranges or mango chunks for additional sweetness.
Don't be afraid to experiment with different dressings and toppings! Orange-colored foods offer so much flavor and nutrition that you can easily create tasty salads without relying on heavy creams or oils.
✅ Roasted Vegetables
Roasting vegetables is an excellent way to incorporate orange veggies into your diet.
The process of roasting brings out the natural sweetness and nuttiness of vegetables like sweet potatoes, carrots, and butternut squash.
One tasty combination is roasted sweet potatoes with kale, quinoa, and dried cranberries dressed in a maple vinaigrette.
✅ Snacks
Sliced carrots, sweet potato chips, or roasted butternut squash cubes are all easy to prepare and perfect for dipping in hummus or guacamole.
For something sweeter, try dried apricots, papaya slices, or a bowl of mango sorbet.
And don't forget about the classic snack of oranges themselves! Not only do they satisfy your sweet tooth, but they also provide a boost of vitamin C.
✅ Orange-Colored Dips And Spreads
Dips and spreads are a fun and delicious way to incorporate nutritious orange-colored foods into your diet. Some options include sweet potato hummus, pumpkin dip, or roasted carrot spread.
Another option is mango salsa, which pairs perfectly with Tex-Mex dishes.
For those looking for something sweet, try making an apricot jam or marmalade by using fresh oranges.
The possibilities are endless when it comes to incorporating orange-colored dips and spreads into your meals.
In A Nutshell
From fruits like oranges and mangoes to vegetables such as pumpkins, whether you're looking for recipe ideas or want to try unique orange-colored foods like persimmons or orange, eating foods by color can be a fun and nutritious way to switch up your meals.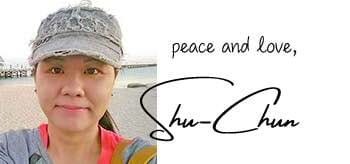 FAQS
Q: What is turmeric used for besides adding color to recipes?

Turmeric has long been used as a medicinal herb because of its potent anti-inflammatory properties and strong antioxidant effects.
Q: How can I add more orange foods into my diet without getting bored?

Get creative! Try making smoothies with mangoes or cantaloupes, using roasted squash or sweet potato as a base for buddha bowls or experimenting with colorful dips like carrot hummus or pumpkin puree.
Q: What are the benefits of consuming orange fruits?

They're full of vitamins and antioxidants which can boost your immune system.

Famous orange fruits include mango, apricot, tangerine, blood orange, kumquat, papaya, cantaloupe, and persimmon.
More Food Info You'll Like…
Food Fun Facts
Orange Foods (Foods that Are Orange) + Cooking Ideas
From carrots to sweet potatoes, find recipes and cooking ideas for the orange foods you love!
Print
Rate
Ingredients
Sign Up to Joyful Dumplings!
Subscribe to our mailing list and join our community!
Thank you for subscribing.
Something went wrong.