Last Updated on July 19, 2023
Nothing quite compares to a smooth peanut butter whiskey drink. These two American classics complement each other so well (two peas in a pod).
If you're looking for some great recipes that incorporate peanut butter and whiskey, you've come to the right place. There are several good recipes for you to try.
Peanut butter whiskey for any occasion
There are few things as American as peanut butter and whiskey. They all have a rich history dated back to the early days of the country.
While peanut butter is a staple of the American diet, whiskey is one of the most popular spirits worldwide.
From there, an amazing beverage was born. Yap, that's right. Peanut butter whiskey – a combination of these two classic American flavors.

Peanut butter-infused whiskey…wow!…the result is smooth, creamy, and delightful. It has a distinct flavor that makes it stand out from other whiskeys, which is sweet, nutty, and slightly boozy. Perfect for sipping neat or on the rocks, or turn it into festive cocktails.
I always enjoy a glass of peanut butter whiskey on ice whenever I am feeling joyful.
Does peanut butter whiskey contain peanut butter?
Does this specific spirit contain any peanut butter? It's a little complicated. While certain brands contain artificial flavors, others with real peanuts, peanut oil, or components containing peanuts.
My favorite – Skrewball Peanut Butter Whiskey, is made of real peanuts, as absurd as it sounds.
Either way, the final product is a delicious and unique spirit that's perfect on its own or mixed into your favorite cocktails.
Why peanut butter whiskey cocktails are awesome?
There's something about peanut butter and whiskey that just works. These two flavors work harmoniously, and the result is unique.
You can tailor peanut butter whiskey cocktails to suit your personal tastes with ease. If you like your cocktails on the sweeter side (like our Bacardi Rum Punch), add a little bit of demerara syrup or agave nectar.
Or, if you prefer a more savory drink, try adding a dash of Worcestershire sauce or soy sauce. It will surely impress your guests.
10 peanut butter whiskey recipes:
If you're looking for a non-dairy option, why not try out the recipes here? There's no better time to whip up a batch of these delicious drinks, trust me!
This is a classic old fashioned gets a fun and unique twist with the addition of SKrewball peanut butter whiskey. This rich and flavorful cocktail is perfect for sipping on a cold winter night.
Place ingredients over ice and mix well. Top with soda water. Serve with a wheel of lemon or lime for garnish. Done!
With Skrewball Peanut Butter Whiskey, jelly simple syrup, and bitters, this Skrewball peanut butter and jelly cocktail is delicious.
4. PB & J Cocktail with Skrewball Peanut Butter Whiskey
Can you imagine the delicious taste of PB & J cocktails? This recipe is perfect for anyone who loves peanut butter and jelly, or for those who are looking for a unique twist on the classic whiskey sour.
Mix the peanut vodka quite easily with ginger beer and orange juice to make a hands-on Skrewball cocktail.
In less than 5 minutes, mix a tropical island cocktail (using rum, coconut, pineapple, and peanut butter whiskey).
The first sip will taste sweet, with coconut, peanut butter, and whiskey flavors joining to create a subtle combination at the end.
Having a hot apple cider peanut butter whiskey drink on a crisp fall afternoon is the perfect way to enjoy the season.
Dedicated to Elvis, this Peanut Butter Banana Julep pays tribute to his love of peanut butter banana sandwiches.
Most people would never think to put these two items together, but surprisingly, they go great together! Peanut butter and coke is a delicious and easy snack that will satisfy your sweet tooth
A passionate screw margarita is the perfect cocktail for when you're feeling frisky. Fresh lime juice, orange liqueur, and agave nectar combine to make this tequila-based drink.
FAQ
Q: ARE ALL PEANUT BUTTER WHISKEY VEGAN-FRIENDLY?
Yes, all peanut butter whiskey is vegan-friendly.
Peanut butter whiskey is made with grain alcohol, which is distilled from grains like wheat, barley, and rye. The only other ingredient in peanut butter whiskey is peanuts, which are a vegan-friendly food.
Q: IS COFFEE LIQUEURS VEGAN?
You might be surprised to learn that not all coffee liqueurs are vegan. While some brands use only natural ingredients, others include animal-based products like milk and cream.
So, if you're looking for a vegan-friendly coffee liqueur, be sure to check the label before you buy. Here are a few popular brands that offer vegan options:
Kahlúa: This Mexican coffee liqueur is made with rum, sugar, and Arabica coffee beans. It's 100% vegan.
Tia Maria: This Jamaican coffee liqueur is made with dark rum, sugar, and Arabica coffee beans. It's also 100% vegan.
Baileys Irish Cream: Unfortunately, this popular brand is not vegan-friendly as it contains dairy milk.
Q: IS STRAWBERRY JELLY VEGAN?
Not all strawberry jelly is created equal. Some brands use sugar and corn syrup as sweeteners, while others use cane sugar or honey.

Luckily, there are plenty of delicious vegan-friendly strawberry jellies on the market. Just check the label to make sure the ingredients are plant-based. See the article: Is Jello Vegan? for more detailed information.
Q: ARE BITTERS VEGAN?
Bitters are 100% vegan, so you can enjoy your cocktails without any guilt.
Do you like this list of "Best Peanut Butter Whiskey Drinks"? If you like to see more content like this, please let me know by leaving a comment below.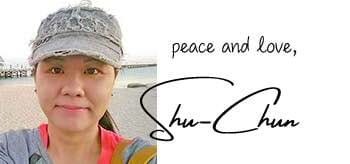 10 Best Peanut Butter Whiskey Drinks (2023)
Nothing quite compares to a good Peanut Butter Whiskey Drinks. The two flavors complement each other well. If you're looking for some great recipes that incorporate peanut butter whisky, you've come to the right place. We've got several good recipes for you to try.
Print
Rate
Instructions
Pick a drink you like from the list and follow the instructions from the recipe. Enjoy!
Sign Up to Joyful Dumplings!
Subscribe to our mailing list and join our community!
Thank you for subscribing.
Something went wrong.