Last Updated on September 12, 2023
Slap Ya Mama Seasoning is the perfect spice blend to give a kick to your next meal.
If you've been wondering what Slap Ya Mama Cajun Seasoning is all about, then you've come to the right place!
Let's dive in and find out why this seasoning blend has been tantalizing taste buds since 1972.
PS. This post is not sponsored.
Slap Ya Mama Seasoning: What Is It?
Slap Ya Mama is a family-owned business that has been providing Cajun seasonings, spice mixes, and fiery snacks for over 25 years.
Their main offering is their signature Slap Ya Mama Seasoning (sometimes miswritten on social platforms as Slap Your Mama Seasoning).
It's an all-purpose cajun spice blend, which is a mix of cayenne pepper, garlic powder, and other herbs.
This dry mix gives your food a distinctive Cajun flavor or is added to your favorite dishes for an extra kick.
The company also offers several other blends, including Jalapeno and Blackened Seasonings.
Its products are widely available in stores across the US or you can purchase them online directly from the company's website.

Plus, its products are vegan, gluten-free, all-natural, Kosher, and no MSG or preservatives.
With their unique blend of flavors, Slap Ya Mama promises to add some Cajun heat to everything you cook!
The History Behind This Best Cajun Seasoning 
In 1992, the Walker family introduced Slap Ya Mama, a popular Cajun seasoning from Ville Platte, Louisiana.
Their original recipe combines the unique flavors of Cajun cooking.
The company based the name "Slap Ya Mama" on a phrase often used jokingly in Cajun households.
"When you use this seasoning, your food tastes so good that you want to slap your mama because she can't make anything taste that good."

Wilda Marie Fontenot Walker coined the name when she jokingly said…
Louisiana farmers' markets and grocery stores were the first retailers to market Slap Ya Mama.
In 2000, it slowly started to gain notoriety across borderlines as stores outside of Louisiana began stocking its product.
There has been a surge in culinary interest in traditional Cajun cuisine, and Slap Ya Mama's demand has skyrocketed as a result – now exported worldwide.
From its humble beginnings, it has now become an iconic representation of Cajun culture – appearing on The Food Network and also being served aboard cruise ships and airplanes around the world!
Ingredients for Slap Ya Mama Original Recipe
An authentic Cajun-style mix creates a flavor that is spicy and flavorful.
You can add it to vegetables, pizzas, and grilled proteins to create an authentically delicious Cajun flavor.
The bases are as follows:
Cayenne pepper: It adds moderate heat with sweet overtones. 
Black pepper: Provides slightly pungent tones for balance and complexity. 
Garlic powder: Adds a roasted garlic flavor with a subtle bite. 
Salt: Necessary for rounding out the flavors in the blend. 
Paprika: Gives its signature red color, tart, and sweet overtones to balance out the other ingredients.
We have our copycat recipe down at the bottom for your reference if you want to make your own spice mix in your kitchen.
Benefits of This Delicious Seasoning
The special blend used in Slap Ya Mama Original provides numerous health benefits for its users.
For example, the main one is cayenne pepper, which can help reduce inflammation and may help promote weight loss due to its capsaicin content- which also helps boost metabolism.
Additionally, garlic powder also helps boost immunity while black pepper adds antioxidants which are good for overall health maintenance.
Lastly, onion powder aids digestion while oregano adds antibacterial properties- all these flavors work together to bring delicious meals while providing health benefits!
Five Different Types of Dry Rubs
The following are some of the most popular products:
Original Blend Cajun:
A unique mix of cayenne pepper, garlic, onion, oregano, and other spices.
This is an all-purpose seasoning that you can add to gumbo, jambalaya, stewed vegetables, and more.
Hot Blend Cajun: 
Similar to the Original but with an extra dose of cayenne pepper for a spicier kick.
White Pepper Blend:
Friends and customers who cannot consume black pepper requested this product. Thus it's a great white pepper substitute.
Low Sodium Blend:
For people who would like to reduce their sodium intake.
Convenience Pack (Slap Pack):
This is an easy way to get five different flavors at once — Original, Hot, White Pepper, Zesty Lemon Pepper, Garlic, and Herbs.
Kiss Ya Mama (Cinnamon Sugar):
This time, you need to kiss ya Mama for this classic combination of bold flavor of ground cinnamon and vanilla sugar.
To enhance the taste of desserts or anything sweet, even on a toast, and make your life better.
How to Sprinkle It on Everything?

You can use it on, literally, everything! From your morning big brekky or a savory gumbo for dinner.

Here are our recommendations for using it in a variety of ways:
As a rub for grilling or smoking: Sprinkle a generous portion onto chicken, fish, or other seafood before cooking for an extra kick.
On popcorn: Sprinkle it on freshly popped popcorn for an easy snack that packs some heat!
In soups and stews: Add it to broths or chili bases for a serious flavor explosion.
As a condiment: Sprinkle some on burgers, sandwiches, or tacos before serving.
In marinades: Create an unforgettable marinade by mixing the dry mix with olive oil and other ingredients like Worcestershire sauce, soy sauce, garlic powder, or vinegar.
Where to Buy Slap Ya Mama
You will find them in most major grocery stores nationwide, or you can order directly from their website or Amazon.
While it's widely available online and off, they also offers a variety of gift packs that are perfect for any special occasion.
From classic Cajun seasonings to their hot sauce range and new Louisiana-style Flame Grilled Hot Sauce line, you'll be sure to find something everyone loves!
Before You Go…
We hope this article answers all your questions. Don't forget to try our recipe if you want to make your own version at home!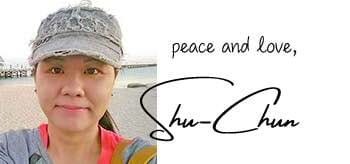 More Food Info You Will Like…
Instructions
Mix all ingredients in a small container and store in an airtight container for three months.
Sign Up to Joyful Dumplings!
Subscribe to our mailing list and join our community!
Thank you for subscribing.
Something went wrong.