Last Updated on November 4, 2023
With sweltering temperatures and the sun shining bright, what's better than diving into a refreshing meal? Enter the cold soba noodle recipes.
This delightful staple in Japanese cuisine can truly hit the spot. Crafted from buckwheat flour and sometimes wheat flour.
Soba noodles, known for their unique al dente texture, can make a hot summer day bearable with their cool and delicious recipes.
Are you new to soba or are you searching for new ways to serve soba to surprise your palate?
By the end of this piece, not only will you have an easy recipe or two in hand, but you'll have a full spectrum of cold soba noodle salad recipes to experiment with. Let's dive right in!
Best Cold Soba Noodle Recipes
This salad offers a plethora of flavors that your taste buds will love. Infused with the rich variety of an Asian grocery store, it's the epitome of how simple ingredients can create an unforgettable culinary experience.
The buckwheat noodles, primarily made from buckwheat flour and 20% wheat flour, serve as a luscious base.
Topped with a blend of dressing ingredients and a sprinkle of yum, it's a dish that will leave you wanting more.
Traditional in every sense, this Vegan Zaru Soba presents cold soba noodles in all their glory. To prevent the noodles from sticking, ensure you rinse with cold water immediately after cooking.
Serve Zaru soba with vegan mushroom tsuyu or mentsuyu, the noodles soak in the sauce, delivering a flavorful punch with every bite.
For those interested in the intricacies of cooking soba noodles, cook the soba noodles according to package instructions, but be careful not to overcook them to avoid a mushy texture.
Soba Noodle Salad with Soy Dressing showcases the harmonious blend of flavors and textures, making it a standout dish.
Their texture, when cooked just right, offers a satisfying bite that's neither too soft nor too firm. Mastering the perfect soba noodle texture can be tricky, but with this recipe, you'll be guided step-by-step.
Drained and rinsed with cold water, the noodles are mixed in with a savory soy dressing. It's an authentic taste journey that showcases the beauty of Japanese dishes.
It imparts a deep, savory touch, which elevates the simple soba noodle, highlighting its distinct flavor.
Teriyaki Tofu Soba Cold Noodle Salad encapsulates a blend of sweet and savory. When paired with teriyaki-marinated tofu, it's an elevated taste experience.
The tofu, with its porous nature, soaks up the teriyaki's sweet and salty glaze, introducing a delicious contrast to the soba's mildness.
As you slurp your noodles, the teriyaki glaze from the tofu melds perfectly with the soba, making every bite a treat.
It's a salad that not only satisfies hunger but also craving, especially on a hot summer day. You won't even regret preparing a large bowl of these Asian foods!
Miso and tahini might seem like an unconventional pairing, but in this dish, they're a match made in culinary heaven.
The soba noodles, perfectly cooked to preserve their bite, act as the ideal vessel to carry the rich, umami-filled sauce. Miso Tahini Soba Noodles are rich, creamy textures coupled with deep flavors.
With miso's fermented taste, introduces a saltiness that's uniquely rich. When combined with tahini's creamy consistency, it results in a sauce that's velvety and bursting with umami goodness.
It's a dish that speaks of simple ingredients coming together to create magic in the kitchen.
The bright green hues of edamame beans sprinkled through this salad are not just a treat for the eyes but also the palate.
When you mix these tender beans with soba noodles and drench them in a spicy miso sauce, you have a salad that's both refreshing and invigorating.
The kick from the spicy miso sauce and the soft bite of edamame, together with the soba, create a trifecta of flavors and textures. It's an ideal choice for those looking to spice up their mealtime.
Serve the noodles and make your family go wow with this recipe. Put the noodles in the sauce and this recipe is a chef's kiss.
The nutty allure of peanut satay sauce and the crispness of fresh cucumber slices make this dish a symphony of contrasting textures.
As the soba noodles intertwine with the creamy peanut sauce, each strand becomes a carrier of that rich, savory flavor.
The cucumber, with its refreshing crunch, offers a momentary palate cleanse, making every subsequent bite of the noodle as delightful as the first.
A tropical twist on the traditional cold soba noodle dish, the addition of mango provides a sweet interruption to the savory tamari sauce.
The herbs lend a fragrant aroma, turning each bite into a refreshing gustatory experience.
As the soba noodles intertwine with juicy mango chunks, it feels like a burst of summer in the mouth, making it an ideal dish for those warm, sun-soaked days.
Zesty and tantalizing, this simple dish brings forward the tanginess of lime, which perfectly complements the earthiness of soba noodles.
The sesame seeds introduce a nutty crunch, offering a contrast in texture.
It's an easy-to-prepare dish where every element, from the citrusy lime to the crunchy sesame and the soba noodles, plays its part in crafting a light and refreshing meal.
Mushroom scallops introduce a meaty texture to this cold soba noodle dish. As you bite into these mushroom chunks, their juicy insides blend with the soba's mild taste.
It's an inventive vegan take on traditional seafood dishes, promising a taste that's both familiar and novel. Try it with soy sauce and you're gonna love it!
The zing of ginger combined with the nutty warmth of sesame creates a dressing that's both flavorful and aromatic. Cook noodles like this and it will be both satisfying and refreshing.
My favorite way when preparing this is drizzling it over cold soba noodles. The result is a salad that's tantalizing and hearty. Make it a meal and everyone will have fun devouring its decadent flavors.
This dish harmoniously marries the Mediterranean flair of olives with the Asian essence of sesame seeds.
The olives, with their distinctively briny and rich taste, intermingle perfectly with the toasted warmth of sesame, creating a delightful contrast.
This recipe is not just a meal, but an experience that lingers, urging you to explore more unconventional pairings in the world of vegan delights. I'd recommend this even to my closest friends!
Imagine a salad that resonates with the tantalizing tang of citrus fruits and the aromatic bite of fresh scallions. This is exactly what this dish brings to the table.
The citrusy dressing, infused with hints of lemon and orange, not only adds a burst of vibrant flavor but also provides a pleasant, palate-cleansing quality.
Complementing the noodles, the scallions introduce a subtle hint of sharpness, balancing out the citrus notes.
Whether you're having a picnic in the park or a casual lunch on your balcony, this salad stands out as an invigorating choice that promises to refresh and satisfy in equal measure. Plus, it's ready in minutes of preparation.
Inside the translucent rice paper roll, the soba noodles intertwine with vibrant, crisp vegetables like carrots and bell peppers.
Every bite is a surprise — the slight chewiness of the soba, the refreshing crunch of the veggies, and the smooth embrace of the rice paper.
But what truly elevates these rolls to the next level is the accompanying peanut dipping sauce. Its creamy richness, with just a hint of spice, beautifully complements the subtleties of the rolls.
I recommend cooking this if you love various kinds of summer rolls.
A visual treat as much as a culinary delight, this salad boasts a vibrant array of veggies alongside cold soba noodles.
Each bite offers a crunch, be it from fresh watermelon radish, green onions, or juicy carrots.
Combined with a light and refreshing dressing, this salad is both hearty and delightful. If you want to just chill, this dish is the perfect accompaniment and it takes minutes to cook.
What to Serve with Buckwheat Noodles?
When serving buckwheat noodles, there are various delicious and nutritious options to consider as accompaniments. One great choice is to serve the noodles with stir-fried vegetables.
The vibrant colors and crisp texture of the stir-fried vegetables complement the earthy flavor of the buckwheat noodles perfectly. You can include a range of vegetables such as bell peppers, carrots, broccoli, and snap peas.
Another option is to serve the noodles with a creamy tahini sauce. The nuttiness of the tahini pairs well with the gluten-free noodles, creating a rich and satisfying dish.
To add more protein to the meal, you can top the noodles with tofu, tempeh, or edamame. Additionally, adding a sprinkle of sesame seeds or chopped scallions on top can bring a pop of flavor and visual appeal to the dish.
Overall, serving vegan buckwheat noodles with stir-fried vegetables, a creamy tahini sauce, and some protein toppings makes for a well-rounded and satisfying meal.
What's the Best Dipping Sauce for Cold Soba Noodle Salad Recipe?
When it comes to finding the best vegan dipping sauce for a cold soba noodle salad recipe, you have a few delicious options.
One popular choice is a tahini or peanut butter-based sauce, which adds a rich and creamy flavor to the dish.
Another tasty option is a soy ginger sauce, which provides a tangy and savory element. For those looking for a lighter option, a citrus ponzu sauce can add a refreshing and zesty twist to the salad.
Additionally, a miso-based dipping sauce can bring a unique umami taste to the dish. Ultimately, the best vegan dipping sauce for a cold soba noodle salad recipe depends on personal preference and the desired flavor profile.
HOw to Serve Zaru Soba?
Zaru Soba is a delicious and refreshing Japanese noodle dish that is perfect for serving during the summer months or whenever you're looking for a light and healthy meal option.
This dish is traditionally served chilled, making it a great choice for warmer weather. The cold soba noodles are cooked until they are just tender and then cooled down in ice water to maintain their chewy texture.
The noodles are then served on a bamboo mat or plate and garnished with thinly sliced cucumber, green onions, and sesame seeds. The dipping sauce, made from soy sauce, mirin, sugar, and dashi, is served on the side and adds a savory flavor to the dish.
Vegan Zaru Soba is not only delicious and refreshing but also a great option for those who follow a plant-based diet or have dietary restrictions.
So, whether you're looking for a light lunch or a refreshing dinner, serving Vegan Zaru Soba is always a good choice!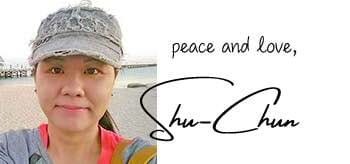 More Japanese Recipes You'll Love
15 IRRESISTIBLE CHILLED SOBA NOODLE RECIPES
Looking for a light and flavorful meal? Dive into our collection of chilled soba noodle recipes, featuring zesty dressings and a variety of fresh toppings. Your taste buds will thank you!
Print
Rate
Instructions
Craving a light and healthy meal? Learn how to prepare these delicious cold soba noodle recipes that will tantalize your taste buds. Explore now!
Sign Up to Joyful Dumplings!
Subscribe to our mailing list and join our community!
Thank you for subscribing.
Something went wrong.