These 23 Summer Squash Recipes are a wonderful way to experience the season's fresh flavors.
These recipes showcase the seasonal abundance of squash, ranging from light salads to hefty main courses.
Whether you're an experienced cook or just starting out, you can use these dishes to capture the flavor of summer in every bite.
It showcases the many ways in which this popular ingredient can be used by including both traditional and creative recipes. Let's have a look at what's for dinner tonight! 😃
Savor the Seasonal Vegetable: Best Summer Squash Recipes For Weeknight Dinner
This vegan recipe is crisp and healthy, full of quinoa and other superfood vegetables, and it's a perfect meal or appetizer to whip up for your friends and family.
It has a mild, nutty flavor and is rich in protein, vitamins, fiber, and minerals. They are vegan, gluten-free, and dairy-free, so you can be sure that everyone will love them. This is such a summer side dish delight!
Roasted green beans with squash and tomatoes bring out the best in these healthy veggies.
This hearty dish is perfectly caramelized and seasoned, making this recipe a sure hit for everyone. Try sprinkling it with sunflower seed, and it might even taste better than ever.
While this recipe has parmesan cheese, you can opt for vegan cheese instead.
A lovely tray of these oven-roasted goodies, made with only a handful of simple ingredients and open to plenty of variations, may even convince a picky eater to try some squash or tomato. The flavor and texture are such a chef's kiss.
This soup is a healthy alternative for those limiting their calorie and fat intake.
Additionally, it contains beneficial nutrients and a source of fiber, which can keep you feeling full for longer.
It's a fantastic way to use up leftover summer squash, and the soup makes for a hearty and nutritious meal.
You can make this soup the next time you have some yellow squash on hand. You can enjoy more flavor by adding grated parmesan cheese.
But when I say cheese, you can always opt for vegan cheese, and it'll be a sure hit for some cheesy hangouts.
Pasta with summer squash and corn is a light and healthy recipe that's excellent for a warm, seasonal dinner.
It is made with fresh summer squash, corn, and pasta and finished with a quick and easy sauce of olive oil, garlic, black pepper, and parmesan.
To make it fully vegan, you can omit the butter and use vegan cheese instead of parmesan.
The corner has a natural sweetness and a little nutty flavor, and the pasta brings everything together and gives it a slightly chewy textural contrast. This is actually my favorite way of eating pasta.
This Thai Butternut Squash Red Curry is rich and satisfying. The curry is sweet from the butternut squash and spicy from the red curry paste. Just make sure to use a vegan curry to maintain your diet.
If you want to cook summer squash with curry but want to spend less time in the kitchen, try this recipe that you'll not regret.
Plus, you can opt to add asparagus if you want, and it will make it even tastier. This curry is just what you need on a chilly evening, or you may even enjoy it on a summery potluck.
Another great way to use summer squash is with this recipe. Hasselback Zucchini has a subtle flavor that is slightly sweet and nutty from the roasting process.
The extra levels of flavor can be achieved by adding garlic, vegan cheese, or other herbs and spices to the dish.
The dish's texture is also very appealing. It has crispy exterior slices and delicate, juicy insides.
Hence, it's ideal for special occasions but can also be enjoyed at on anytime with its ease of preparation.
Another way to use summer squash is by stuffing delightful summer rolls with long, thin strips of zucchini, often known as zoodles. It is a terrific way to get the texture of pasta with the lightness of veggies.
This dish is an excellent option for a light meal because they are tasty, nutritious, and super easy to make.
The pesto sauce is a fantastic match to the zoodles' slightly sweet and green flavor and is incredibly refreshing. It can also be enjoyed while covered in cheese (the vegan one 😉), so try it out!
Pasta with summer squash and a lemony garlic sauce is a delicious and refreshing recipe to enjoy during the warm summer month, then topped with a handful of chopped fresh herbs.
This dish may be made in a flash and adjusted to suit your tastes. You can use any kind of vegan pasta you desire, as well as extra vegetables. For instance, use zucchini and bell peppers for an added kick.
Old-fashioned Southern squash pickles are a tasty and tart option, and pickles are tangy and spicy, with a touch of sweetness and sourness.
This traditional Southern style is tasty and can be used in a variety of different dishes.
You can eat them as a snack on their own or in a sandwich or salad. They are also great in chutney and relish. Enjoy this on your next weeknight dinner, and you'll surely have fun.
This summer squash recipe is a hearty vegan dish that is excellent for the warm weather and full of fresh food.
It consists of a flaky crust, flavorful squash, and creamy vegan ricotta. Either Squash or Zucchini is nutritious and healthy, and you get them both in this recipe.
This delectable treat is filled with tangy, creamy cheese and has a soft, sweet inside. Every bite will leave you fascinated by the perfect balance of tangy and smooth flavors.
Summer Squash Salad is a wonderful way to use your summer squash and zucchini harvest (patty pan squash works great in this recipe too).
This quick and easy summer dinner or side dish requires only a few ingredients and a few minutes of your time.
This salad is not only healthy and delicious but also filling and refreshing. It's a wholesome and delicious way to indulge in the summertime's finest flavors.
Summertime is the perfect time to grill up some zucchini and mushrooms for a tasty and nutritious side dish.
The smoky, somewhat sweet taste of the grilled vegetables in this recipe is surely a delight. Instead of breaking your diet with some grilled patty, try this recipe instead.
Making this dish is an excellent way to put those extra zucchini and mushrooms into a healthy meal and a great alternative to grilled meats.
This dish is a hearty and savory soup. The butternut squash makes the soup creamy and smooth.
While the sharpness of the kale and the heartiness of the white beans make it a satisfying meal. If you want to be a little extra, this is a must-try.
This recipe is for those who want a delicious and healthy soup. It's ideal for a chilly winter day because of its flexibility and simplicity of preparation.
While this recipe calls for parmesan cheese, you can omit it to make it fully vegan, and it'll still be as delicious.
This zucchini version of fritters is made from grated zucchini, flax eggs, flour, and seasonings and is a tasty and flexible option for a main course or side dish.
They're deliciously cooked either in a frying pan, in the oven, or in the air fryer.
Moreover, they're typically crisp on the outside and soft on the inside, with a little sweetness that pairs well with any meal.
Light and refreshing, this Zesty Summertime Zucchini Salad is a side dish for any warm weather event.
This zucchini, carrot, red onion, dill, lemon juice, olive oil, and a splash of vinegar are the main ingredients. A salad like this is a great way to get some extra nutrients into your diet.
Carrots are high in beta-carotene, while zucchini is rich in vitamins A and C, and the tastes work well together, providing a delicious meal with a burst of freshness.
This spring and summer-friendly quick bread is moist and tasty. Not only does this bread taste delicious, but it's also an ideal way to use up any excess zucchini you might have lying around.
If you have never tried this recipe, well, this is your chance. This bread is commonly ideal for a summer morning breakfast because of its mild and refreshing taste.
In addition to being delicious, it provides a great source of vitamins, so it's a win-win!
Making a summer squash casserole is a breeze and will result in a tasty and filling dish that's ideal for a warm-weather dinner.
This casserole base is topped with vegan cheese, Panko breadcrumbs, and a basic sauce.
One of the best ways to use up extra summer squash, pattypan, and even and even crookneck is in this casserole, which is baked till golden and bubbling.
There's a perfect balance of tastes in this dish, making it both hearty and light.
Vegan Italian Stuffed Zucchini Boats are a light and flavorful meal option.
This delicious dish has marinara sauce, vegan Italian sausage, vegan cheese, and zucchini. It is surely both satisfying and refreshing.
This vegan dish is healthful and fulfilling, rich in vitamins, and the sausage adds some protein to keep you feeling full. You can pair this with some of your preferred rice or pasta and serve.
A delicious and simple side dish, this casserole is ideal for a warm-weather meal.
Cook zucchini with cheese (you can opt for vegan cheese), vegan bread crumbs, and a basic sauce. Toss the zucchini into this casserole and bake it until it's golden and bubbly.
Healthy and nutritious, with plenty of vitamins and calcium from the cheese, this dish may be used in a variety of ways.
You can use any kind of vegan cheese you choose, whether it's mozzarella, feta, or cheddar, for an extra flavor.
These healthy chips are a great snack or appetizer for any event.
The Crispy zucchini slices are baked and broiled in the oven and seasoned with garlic powder, salt, and parmesan cheese or vegan cheese, of course. You can even be playful by adding crispy crumb toppings.
These chips are not only tasty, but they're also a nutritious replacement for salty potato chips. They are low in calories and fat and a great source of vitamins A and C. Your family will love this, no doubt.
This vegan lasagna is a tasty and healthful substitute for the classic Italian dish.
All you have to do is spiralize the zucchini, layer the ingredients, and bake. This gourmet recipe satisfies your hunger and tastes great. Imagine eating a delicious pasta salad while also staying healthy; it's paradise!
This dish is a healthy option for lasagna lovers and is an excellent method of consuming one's recommended serving of vegetables.
Since it contains fewer calories and fat than traditional lasagna, it's a good option for those watching their weight. Unlike ordinary lasagna, you don't have to use ground beef with this dish.
A delicious and simple dish, this bounty recipe is ideal for a summertime dinner.
Zucchini is sliced thinly, then covered in Panko breadcrumbs and parmesan cheese (you can opt for vegan parmesan cheese), then fried till golden brown for this dish.
You can serve it with your favorite dipping sauce or just eat it plain. Dressings and sauces like lemon herb tahini, spicy zhoug sauce, and hummus are all great choices.
A healthy and satisfying Meatless Zucchini Burrito Boats are a great swap for regular burritos.
These delicious Zucchini boats are used as a vessel for a range of nutritious and tasty fillings such as rice, beans, thyme, corn, salsa, cherry tomatoes, and vegan cheese with sautéed onions.
The crunchy zucchini boats, savory stuffing, and gooey vegan cheese are an amazing combination. This dish has fewer calories and less fat and is a fun and creative way to enjoy your veggies.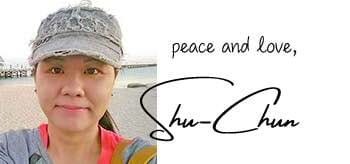 Best Summer Squash Recipes (23 Ways to Use Summer Squash!)
Dive into a world of summer flavors with these 23 irresistible recipes featuring summer squash. Get ready to elevate your culinary skills!
Print
Rate
Instructions
Looking for new ways to use summer squash? Explore these 23 delectable recipes that will take your taste buds on a flavorful journey.
Sign Up to Joyful Dumplings!
Subscribe to our mailing list and join our community!
Thank you for subscribing.
Something went wrong.