Heading out for a camping trip and committed to sticking to your vegan diet? No worries! Dive into these delicious vegan camping food ideas, crafted for outdoor enthusiasts with a plant-based palate.
From hearty salads and scrumptious sweets to filling lunches and dinners, these recipes will ensure your campsite meals are not only flavorful but also fuss-free.
Let's get cooking!
Vegan Camping Food Recipes – Pre-Made Salads:
Savor the delightful blend of fresh potatoes merged with a creamy mustard and dill concoction. Perfect for your vegan camping meal, this salad is a testament that vegan diet options can be equally, if not more, flavorful.
Grill some veggies alongside, and you have a complete meal!
Imagine munching on this zesty creation while seated near a campfire. This simple vegan pasta salad, drizzled with robust Italian dressing, captures the essence of your camping meal aspirations.
Whether it's a camping breakfast on a sunny morning, a quick and easy lunch on your next plant-based adventure, or a heartwarming dinner under the starlit sky, this simple vegan pasta salad promises to be the highlight of your meal plan.
A hearty quinoa salad paired with the rich texture of chickpeas, capturing the very essence of Moroccan cuisine right in your camping bowl.
When you're out on a backpacking journey or settling by the campfire, ensuring you get ample plant-based protein is crucial, and chickpeas are the unsung heroes in this regard.
if you're in the mood for a bit of a twist, why not add a dollop of peanut butter or some roasted sweet potatoes?
It's the perfect recipe for those keen on having an easy meal that's both nutritious and delectable on their next camping adventure.
This refreshing pasta salad, with its vibrant mix of veggies and zesty parsley relish, serves as a delightful interlude from the usual camping fare.
Not only does it combine the filling satisfaction of a meal with the freshness of a salad, but it's also a nod to the beloved flavors of the Mediterranean.
Perfect for those warm afternoons when you need something light yet filling, this pasta salad is bound to be a favorite vegan camping food on your list.
Ah, lentils! A powerhouse of vegan protein, these little gems are not just nutritious but can be the star of any camping meal when done right.
This Herby Vegan Lentil Salad combines the wholesome goodness of lentils with the freshness of herbs, making it an excellent choice for those looking to amp up their vegan camping food repertoire.
Add a dash of pepper and perhaps a hint of chili to give it a bit of a kick. The salad's vibrant colors and inviting textures are sure to turn heads at your campsite.
Sweets:
Ideal as a quick lunch idea or a mid-day snack, these protein balls can be your saving grace when hunger strikes in the wild.
The beauty of these vegan camping recipes is their simplicity. Vegan protein balls are one of those great ideas where you can relish a healthy vegan snack without compromising on taste.
So, the next time you're brainstorming recipes for your next plant-based camping expedition, remember to pack these protein powerhouses!
For those who believe that a camping trip limits your culinary options, these waffles prove otherwise.
As the aroma fills the morning air, it becomes evident that camping is one delightful experience that can be paired with delectable cuisine.
Forget the basic lunch ideas or the usual campfire toasts; these waffles bring a sophisticated touch to your camping breakfasts.
Following vegan camping recipes like these showcases the diversity of plant-based options available.
Whether you're seeking hearty meals like campfire fajitas or looking for simple, great ideas for a 5 ingredient vegan snack, it's easy to realize that the world of healthy vegan camping foods is vast and delicious.
Imagine settling into your favorite campsite spot, the gentle glow of the campfire illuminating the evening, and the tantalizing aroma of s'mores filling the air.
But wait, there's a twist – we're talking about vegan s'mores granola bars, a delightful remix of the traditional camping treat we all adore.
Crafted with soft, gooey vegan marshmallows, these bars are sprinkled generously with crunchy granola, delivering a satisfying blend of textures with each bite.
It's a dessert that marries the essence of vegan camping foods with the classic campfire dessert, proving that going vegan on your camping trip doesn't mean missing out on your favorite camping snacks.
Now, introduce the aroma of apples caramelizing and the sweetness of maple syrup wafting through the air.
The campfire, with its unique smoky flavor, has a magic touch, turning simple vegan dishes into gastronomic wonders. And when it comes to this apple crisp, the campfire works its charm impeccably.
Infused with the rich sweetness of maple syrup, each bite offers a blend of soft, baked apples and a crunchy topping, making it the ultimate vegan camping dessert.
Lunch and Dinner:
Chickpeas, a staple in vegan diets, take center stage here, absorbing the mouth-watering buffalo sauce and delivering a zesty punch with every bite.
Coupled with crisp jalapeno pepper, diced onion, lime, cilantro, and avocado, it's all snugly tucked into a soft, pliable tortilla.
And the best part? Prepping this vegan wrap is a breeze, ensuring you spend more time soaking up the great outdoors and less time fussing over your campsite meal.
As the night starts to settle, you stir a pot of creamy, dreamy risotto, infused with the robust flavors of freshly picked asparagus. The risotto slowly absorbs each ladle of broth, becoming creamier with every stir.
Just when you think it's reached perfection, a sprinkle of lemon zest elevates it, adding a bright and zesty contrast to the dish's richness.
It's simple vegan camping food at its finest. Combining the earthy goodness of asparagus with the tangy twist of lemon, this risotto is more than just a meal; it's an experience.
Tofu, often hailed as the crown jewel in the vegan diet, transforms into a flavor-packed delight in this dish. Its ability to absorb flavors makes it the perfect canvas for this camping meal.
Nestled within a tortilla, the tofu is seasoned to perfection and griddled until golden.
It's the kind of simple vegan camping food that doesn't compromise on taste. Perfect for your next plant-based adventure, this wrap promises a burst of flavor and a hearty dose of vegan protein.
Now, if you've always associated peanut butter with morning toasts or sweet treats, it's time to embark on a savory culinary twist on your next camping trip.
In this dish, the rich and creamy peanut butter melds seamlessly with a medley of spices, creating a sauce that's both luscious and fiery.
It's a true quick-and-easy meal (10 mins only!) and clings to every strand of noodle, ensuring that each bite is an explosion of flavor.
Perfect for those campsite nights when you crave something a little different, yet super easy to whip up, this dish is a delightful bridge between comfort food and adventurous eating. 
There's something deeply nostalgic about the aroma of corn roasting over a campfire, evoking memories of traditional camping trips.
Now, reimagine those memories with a vegan twist that's not just good for the palate but also the soul.
Introducing the Vegan Mexican Street Corn – the perfect fusion of smoky campfire flavors and the vibrant zest of Mexican cuisine.
Corn, charred to perfection, its natural sweetness beautifully juxtaposed with a tangy, vegan version of the traditional toppings. A sprinkle of chili, a dash of lime, and a drizzle of vegan coconut yogurt.
Oh, and let's not forget that sprinkle of vegan cheese, creating a masterpiece that's both simple vegan camping food and a gourmet treat.
If there's one thing seasoned campers and food enthusiasts know, it's that the simple act of grilling has the power to amplify flavors in ways you never thought possible.
And these Grilled Sweet Potato Fajitas are a shining testament to that.
Stepping away from the norm, these aren't your everyday fajitas. Replacing the typical fillings, sweet potatoes bring a rich, earthy depth, balanced perfectly by the smoky undertones from the grill.
The caramelized edges of the sweet potato slices, intertwined with classic fajita veggies, offer a delightful play of textures that's both hearty and satisfying.
Going camping? Don't forget to pack some sweet potatoes! When baked over the campfire, their natural sweetness shines even brighter.
Especially when they're kissed with a hint of maple syrup. This vegan recipe is perfect for your next camping adventure.
Whether you're setting up a tent for the night or embarking on a multi-day backpacking trip, this tasty vegan camping dish is super simple and satisfying.
Paired with your favorite vegan toppings, it turns into a meal idea that's both hearty and healthy.
Plus, with no-bake vegan alternatives gaining popularity, these baked sweet potatoes offer a warm and comforting contrast.
Vegan Campfire Paella, is a dish that seamlessly blends the rich flavors of Spanish cuisine with the practicality of outdoor cooking.
This isn't your everyday paella; it's specially tailored for vegan dietary needs, packed full of tasty vegan goodness.
And the beauty of it? It's a one-pot wonder, making it one of the best vegan camping food recipes you could ask for. Especially when you're camping and want to minimize clean-up, a one-pot dish like this comes to the rescue.
The aromatic spices mingle with the fresh veggie ingredients, all simmering together to produce a dish that's bound to be a favorite vegan camping dinner idea.
And while you let them cook, you can snack on some trail mix or prepare some no-bake vegan desserts to accompany this main course.
There's something deeply satisfying about biting into a burger while you're camping out in the wilderness. And with the rising popularity of plant-based diets, these aren't just any burgers — they're vegan black bean burgers.
Now, while there are plenty of boxed vegan options available in the market, there's an unparalleled joy in crafting your own burger from scratch, especially when it's this tasty.
When you're going camping and looking for that perfect vegan food to throw on the grill, these Vegan Black Bean Burgers are the answer.
Not only are they hearty, but the blend of spices and black beans provides a burst of flavor that rivals any traditional burger.
Forget the days when veggie burgers were just an afterthought; these are designed to be the star of your camping dinner ideas.
Camping is indeed one transformative experience, and when it's paired with the right meal ideas, it becomes absolutely unforgettable.
.This soup, infused with a medley of veggies, spices, and that unmistakable tortilla crunch, isn't just any soup—it's a tasty vegan camping classic.
While many think of trail mix or veggie burgers when it comes to vegan camping food, this soup is a testament to the fact that even in the wilderness, you can enjoy gourmet vegan meals.
As any seasoned camper will tell you, starting your day with the right meal is crucial. That's where the Vegan Breakfast Burrito steps in as an absolute game-changer.
This burrito is a culinary masterpiece perfect for your next camping escapade.
Bursting with robust flavors and textures, it combines the creamy, earthy richness of a tofu scramble with the hearty punch of black beans.
Add in some veggies for that refreshing crunch, and you've got yourself the breakfast of champions, vegan style.
Ah, the joy of taco nights. They're the embodiment of good times and tasty flavors, and with these Vegan Tacos, you're about to take that joy to your campsite.
Using a camp stove to whip up these delights, they feature a hearty filling of plant-based protein which seamlessly replaces traditional meat fillings.
The best part? They're perfect for camping, offering both convenience and taste. Now, imagine filling them with a side of vegan chili or pairing them with some vegan sweet potato fries – you're truly in for a treat.
And if you're searching for more favorite vegan camping food, this recipe easily secures its spot on the list.
There's nothing quite like a pot of chili bubbling away on a camp stove as the sun sets on a day of outdoor adventures.
This vegan tvp chili takes the cake, offering a delightful break from the usual with its rich array of ingredients. Unlike traditional chili, this version packs in a plethora of veggies and beans, offering both health and flavor in spades.
It's easy to whip up in one pot, making it an absolute favorite vegan camping food.
Whether you serve it with a slice of rustic oat bread, vegan s'mores bars for dessert, or even a side of vegan French toast for breakfast, this chili promises to be a versatile companion.
Moreover, if you're on the lookout for vegan camping breakfasts, leftovers can seamlessly fit into a vegan breakfast burrito.
Camping is one of those experiences that gets even better with hearty meals. Start your day with this Vegan Tofu Scramble, bursting with colorful veggies and seasoned to perfection.
It's easy to whip up on a camp stove and offers a high protein start to your morning, ensuring you're energized for the day's adventures.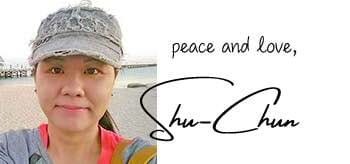 Sign Up to Joyful Dumplings!
Subscribe to our mailing list and join our community!
Thank you for subscribing.
Something went wrong.