Last Updated on August 12, 2023
Our Vegan Pad Thai Sauce is a plant-based alternative to traditional pad Thai sauce perfect for vegans or vegetarians.
Let's dive into the world of Thai cuisine by exploring this delicious and versatile Asian stir fry sauce
Here we will discuss everything you need to know about vegan Pad Thai sauce – from its different types and ingredients to making your own homemade version and incorporating it in various recipes.
What Is Vegan Pad Thai Sauce?
Vegan Pad Thai Sauce is a plant-based alternative to the traditional sauce used in Pad Thai dishes (as traditional Pad Thai sauce contains fish sauce), making it an excellent option for vegans and vegetarians.
There are several types of vegan Pad Thai sauces available, including traditional tamarind-based sauces, tamari/soy-based sauces, coconut amino acid-based sauces, and peanut sauce-based sauces.
To make your own at home, you can use substitutes like soy sauce alternatives such as coconut aminos. You can also use sweeteners like palm sugar, agave syrup or brown sugar.
Vegan Pad Thai Sauce provides the perfect balance of sweet, salty and tangy flavors that complement stir-fried noodles or vegetables perfectly.
Vegan Pad Thai Sauce is a flavorful, plant-based alternative to the traditional tangy and savory sauce commonly used in Thailand's famous noodle dish – Pad Thai.
It boasts a delicious blend of sweet, sour, and salty flavors that bring Thai authenticity to vegan and vegetarian dishes.
Vegan Pad Thai sauce requires various substitutes for non-vegan components while maintaining its rich flavor depth.
For example, tamarind paste brings out the signature tang and sweetness seen in many traditional versions.
In contrast, soy sauce alternatives like coconut aminos or liquid aminos offer that essential umami note without fish-based condiments.
Ingredients And Substitutes For Vegan Pad Thai Sauce
To make vegan Pad Thai sauce, you'll need:
3 tbsp light soy sauce
3 tbsp tamarind paste (if you can't find the tamarind paste, you can use tamarind concentrate)
2 tbsp minced garlic
1 tbsp vegan oyster sauce
1/4 cup coconut sugar
How To Make Vegan Pad Thai Sauce At Home
Gather all your ingredients.
Mix the sauce ingredients in a small bowl until well combined and ready for use.
When mixing these ingredients together, it's important to do so gradually, seasoning and tasting along the way until you find the right balance of flavors to suit your taste buds.
Substitutes For Specific Ingredients
When making vegan Pad Thai sauce, there are many ingredients that can be substituted for specific dietary needs or flavor preferences.
For those looking to avoid soy products, options like coconut aminos, tamari, or liquid aminos can provide a similar taste without allergen concerns.
Agave syrup, palm sugar, brown sugar, or maple syrup can be used instead of traditional white sugar as a sweetener option.
If you have a peanut allergy but still want the nutty flavor in your sauce, other nut butter options like almond butter can be used as substitutes.
Tips For Using Vegan Pad Thai Sauce In Recipes
Use vegan Pad Thai sauce for stir-fried vegetables and tofu for a delicious vegan meal. Other vegetables like carrots, bell peppers, and snap peas also complement the sauce well when stir-fried together. The tangy-tamarind-based sauce can also be paired with grilled or roasted vegetables such as eggplant, zucchini, and squash.
Use it as a marinade for grilled tofu or tempeh.
Dip roasted sweet potatoes or other root vegetables into the sauce for a tasty snack.
Experiment with spice levels by adding more chili paste or red pepper flakes to the sauce.
Apart from its traditional use in Pad Thai recipes, this vegan Pad Thai sauce can also act as a dipping sauce for summer rolls. 
How to Store
You can store leftover sauce in an airtight container in the fridge for up to two weeks.
If you're someone who likes to meal prep or batch cook, you can also freeze your vegan Pad Thai sauce for later use. This is especially useful if you know that you won't be using all of the sauce within two weeks.
Making your own vegan Pad Thai sauce at home is not only cost-effective but also helps customize the spice level as per your taste preference. I hope you'll try it sometime.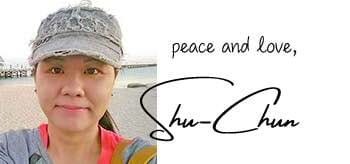 FAQS:
Q: What is vegan Pad Thai sauce made of?

Vegan Pad Thai sauce typically contains ingredients such as soy sauce, tamarind paste, lime or lemon juice, coconut sugar, chili flakes, or peanut butter.
Alternative versions may use different nut butters or vegetables for a unique twist on the classic recipe.
Q: Is vegan Pad Thai sauce healthy?

Generally speaking, vegan Pad Thai sauce can be a healthy option when made with wholesome ingredients and consumed in moderation.
Some variations may be higher in sodium or sugar content than others, so it's important to check labels and opt for homemade versions whenever possible.
Q: Can I use store-bought vegan Pad Thai sauce in my own recipes?

Absolutely! Store-bought Vegan Pad Thai sauces are readily available at most grocery stores and can save time when preparing meals at home. Be sure to read ingredient labels carefully to ensure that the product meets your dietary preferences.
Q: Is pad Thai normally vegan?
No. Most pad Thai contains meat and eggs. so they are not vegan most of the time.
Q: How do I make my own vegan Pad Thai sauce from scratch? 

You'll need ingredients like soy sauce or tamari, tamarind paste or vinegar if unavailable), lime or lemon juice (or other acid), sweetener (e.g., coconut sugar, palm sugar or brown rice syrup), hot pepper flakes/chili powder/cayenne pepper depending upon taste preference), and creamy substance (e.g., almond butter).

Mix everything together until well combined then add more water/oil etc as needed- continue tweaking according individual taste requirements/preferences before using on completed dishes.
More Vegan Recipes (Thai)
The Ultimate Vegan Pad Thai Sauce
A step-by-step guide on how to make the best vegan pad thai sauce with the perfect balance of sweet, sour, and savory flavors.
Print
Rate
Instructions
First things first, gather all your ingredients.

Mix the sauce ingredients in a small bowl until well combined and ready for use.
Nutrition
Serving:
1
portion
|
Calories:
351
kcal
|
Carbohydrates:
90
g
|
Protein:
4
g
|
Fat:
0.2
g
|
Saturated Fat:
0.1
g
|
Polyunsaturated Fat:
0.05
g
|
Monounsaturated Fat:
0.1
g
|
Sodium:
1922
mg
|
Potassium:
245
mg
|
Fiber:
2
g
|
Sugar:
62
g
|
Vitamin A:
8
IU
|
Vitamin C:
3
mg
|
Calcium:
42
mg
|
Iron:
1
mg
Sign Up to Joyful Dumplings!
Subscribe to our mailing list and join our community!
Thank you for subscribing.
Something went wrong.