Last Updated on November 15, 2023
Happy Thanksgiving, dear eater! If you're on the hunt for the best vegan Thanksgiving recipes, you're in for a treat.
From savory mains to delicious vegan Thanksgiving desserts, we've curated a hearty, easy-to-make list that'll make even the pickiest eaters exclaim, "It's delicious!"
Try These 23+ Delectable Vegan Recipes for your Next Thanksgiving
Looking for the star of your vegan Thanksgiving table? Meet the Holiday Vegan/Vegetarian Roast.
It's meat-free but packed with those classic Thanksgiving flavors we all love.
Crusty on the outside, soft on the inside, and so good you'll be coming back for seconds. Best of all, you can slice up the leftover roast for next morning's fry-ups!
Rethink traditional gravy with this Vegan Gravy that's not only free from animal products but also gluten-free.
Rich in flavor and boasting a deep umami kick, this gravy is the kind of condiment that elevates any dish it's paired with.
Whether you're drizzling it over mashed potatoes, your vegan roast, or just using it as a dip for dinner rolls, this gravy promises to be a crowd-pleaser. 
Often overlooked in the veggie world, Brussels sprouts make a triumphant return to the Thanksgiving table with a delicious vegan twist.
These aren't just any Brussels sprouts; they're glazed with a tangy balsamic reduction that adds a layer of sophistication to their earthy flavor.
When roasted to perfection, they achieve a crispy exterior while maintaining a hearty inside, turning a simple veggie into a must-have Thanksgiving side dish.
Golden brown, savory, and with just the right hint of sweetness, these Brussels sprouts are so tempting, you'll find them disappearing right off the plate.
When thinking about traditional Thanksgiving dishes, the classic baked potato often comes to mind.
But this isn't just any baked potato—it's a vegan delight ready to impress! Perfectly roasted, with a skin that's golden and crispy, and an inside that's fluffy and tender.
But what really elevates this dish are the vegan toppings that take it from simple to sensational.
Imagine dollops of vegan sour cream, a sprinkle of crispy vegan bacon bits, and a dash of spice.
There's something deeply comforting about scalloped potatoes, especially when they're prepped for a vegan Thanksgiving feast.
Imagine layers upon layers of thinly sliced potatoes, each one absorbing the flavors of a luscious vegan cream sauce made with the likes of cashew or almond milk.
The top becomes beautifully golden brown and crispy as it bakes, while the inside remains tender and creamy, a testament to the perfect balance of textures.
Serving this side dish is bound to evoke "oohs" and "aahs" from your guests as they dive in for their first bite.
Even those who aren't strictly vegan won't miss the dairy when they experience the richness of this plant-based delight.
Simplify your vegan Thanksgiving dinner preparations with this genius sheet pan dinner.
All your favorite flavors, like roasted butternut squash, green beans, and savory mushrooms, come together in one pan for a fuss-free feast.
This easy vegan recipe is perfect for those who love delicious meals without the long clean-up.
Crafted with love and the earthy sweetness of sweet potatoes, this pie delivers a rich, velvety filling embraced by a flaky, golden crust.
Every bite marries the cozy essence of a traditional Thanksgiving with the innovative flair of plant-based baking.
And the best part? It's entirely dairy-free, ensuring that all your guests, from the seasoned vegan eater to the curious first timer, will be reaching for seconds.
Imagine your traditional Thanksgiving pie but give it a delightful vegan twist. This vegan pumpkin pie captures the essence of autumn with its blend of spices, creating an aromatic and flavorful bite every time.
The pumpkin filling is lusciously creamy, making you wonder how it's even dairy-free.
And for the finishing touch? A dollop of vegan whipped cream offers that cool, smooth contrast. It's a treat that's both delicious and easy to make, ensuring its place at your Thanksgiving table year after year.
Warm up your Thanksgiving table with this luscious vegan pumpkin soup, tinged with the right amount of curry spice.
This delicious vegan Thanksgiving appetizer is not just a treat for the tastebuds but also a brighten-up dish that adds a splash of autumnal color to the spread.
It's delicious, and its easy vegan preparation ensures you won't be stuck in the kitchen for long.
For many vegans, this soup has become a staple, and after one taste, it'll likely earn a permanent spot on your holiday table too.
What's a delicious vegan Thanksgiving dinner without the perfect side dish to grace your Thanksgiving table?
This vegan stuffing is just what you need. With golden and crispy edges paired with a soft and savory center, every bite is a delightful mix of textures and flavors.
Infused with sautéed mushrooms for that meaty umami flavor and sprinkled with celery for a little crunch, it's a beautiful harmony of classic stuffing elements made entirely plant-based.
And while many vegans often search for recipes like this one, everyone, vegan or not, will find it irresistible. It's easy vegan cooking that results in a dish that is so delicious, you won't miss the traditional version.
When you think of a delicious vegan Thanksgiving dinner, it's dishes like these caramelized onion mashed potatoes that truly stand out.
A side dish that's both comforting and flavorful, these mashed potatoes, free from animal products, are a dairy-free delight.
As a staple on the holiday table, many vegans and non-vegans alike will find this rendition simply irresistible.
Whether it's served alongside a vegan Thanksgiving main, like a meat-free meatloaf, or enjoyed with some vegan gravy poured on top, you're in for a treat.
This vegan tofu roast, golden and crispy on the outside. Tofu is marinated in a sweet and savory maple syrup blend, giving it that juicy inner delight.
And while traditional roast lovers might think "vegan doesn't" cut it, one bite of this will change their minds.
Brighten your holiday table with this meatless main dish: a deliciously roasted butternut squash, brimming with a sweet potato stuffing.
It offers a sweet and savory experience like mashed potatoes but with an autumnal twist. Complete without any animal products, it's the perfect holiday centerpiece.
This Vegan Stuffing is a game-changer. Infused with the tangy pop of dried cranberries, every bite blends sweet and savory to perfection.
While it shines as a main dish, it's also the ideal partner for mashed potatoes.
Transform your main dish into something special with this Vegan/Vegetarian Gluten-Free Mushroom Gravy.
Its meatless base, brimming with the deep umami of mushrooms, marries sweet and savory flavors in a delicious way.
Pair it with crispy chickpeas or a side of roasted parsnip for that perfect holiday touch.
This Crispy Sage Tofu is fried until it's golden and crispy, offering that meaty texture that many crave during the holidays.
Vegan doesn't mean compromising on flavor or texture, and this dish is a testament to that.
Imagine biting into a piece, the outside crunchy with hints of sage and the inside soft and flavorful, reminding you of classic dishes like mashed potatoes.
Make sure to save some space for this treat! Drizzled with rich maple syrup, this vegan pecan pie takes center stage on the dessert table.
Delivering that delicious combo everyone loves, it's a perfect holiday dessert that shows vegan doesn't mean missing out on classic indulgences.
Pair it with some coconut whipped cream on top, and you're in for a treat that'll have everyone coming back for seconds.
Elevate your holiday spread with this revamped classic. Tender green beans drenched in a luscious dairy-free sauce, then topped and baked.
With hints of cashew and mushroom bringing out that savory depth, this casserole is so flavorful, you might forget it's dairy-free.
It is a delicious way to brighten up the Thanksgiving table, ensuring no one misses out on this timeless favorite.
Dive into this velvety blend of golden corn kernels enveloped in a creamy, dairy-free sauce.
Reminiscent of the comforting feel of mashed potatoes, this vegan creamed corn delivers both sweet and yummy notes, making it an irresistible side.
Perfect for adding that splash of color and warmth to your holiday spread, it's a dish that's sure to win smiles all around the table.
This vegan baklava is elevated with a generous drizzle of maple syrup, merging traditional Middle Eastern elegance with a cozy Thanksgiving twist.
Whether it's the end of a festive meal or a mid-afternoon treat, it captures the essence of the holiday season in every bite.
Elevate your holiday spread with these vibrant oven-roasted carrots. Kissed by the oven until they're golden-brown and delicately tender, every bite is enhanced by the fragrant touch of thyme.
Not only are they a feast for the eyes, but they're also a delicious way to weave in some wholesome veggies amidst the hearty indulgences. Perfect as a side or to brighten up a plate, they're a staple everyone will reach for.
Accompany it with vegan mashed potatoes, a dollop of cranberry puree, and crispy chickpeas on the side for that added crunch. You can also drizzle it with some gravy on top!
For those seeking a twist, why not serve it alongside polenta or focaccia, and brighten the plate with a side of parsnip and dried cranberries?
Classic Vegan Cranberry Sauce is a delightful and tangy addition to any holiday meal.
The combination of the tartness from the cranberries and the sweetness from the sugar creates a perfect balance that will tantalize your taste buds. The sauce is super easy to make, with just a few simple ingredients.
Simply simmer the cranberries in a mixture of water and sugar until they burst open and release their juices.
This vegan pumpkin bread, topped with a delectable pumpkin spice icing, is a hit for dinner parties.
Pair it with a warm beverage in the evening for a comforting end to a meal. Your guests won't be able to resist a slice (or two)!
Elevate your dinner spread with this roasted butternut squash seasoned with smoked paprika.
Its smoky undertones and caramelized edges make it a standout side dish that pairs wonderfully with a variety of mains. Simple, yet undeniably flavorful.
Explore the world of vegan comfort with this robust lentil loaf. Using only nine wholesome ingredients, this dish delivers a meaty texture and rich taste, ensuring even the most die-hard carnivores won't miss the meat.
It's the ideal centerpiece for any plant-forward gathering.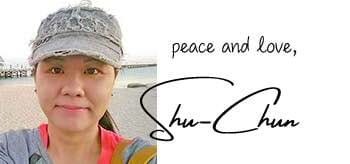 23+ Vegan Thanksgiving Ideas
These delicious vegan Thanksgiving recipes that will wow your guests and leave them asking for seconds. From savory mains to decadent desserts, we've got you covered.
Print
Rate
Instructions
Looking for mouthwatering plant-based dishes for your Thanksgiving feast? Check out our collection of tasty vegan recipes that are sure to impress your guests.
Sign Up to Joyful Dumplings!
Subscribe to our mailing list and join our community!
Thank you for subscribing.
Something went wrong.