Last Updated on August 24, 2023
You've probably noticed the Sofritas on the menu if you're a fan of Chipotle, and wondered what it is.
Sofritas is a flavorful and protein-rich alternative to traditional meats. Chipotle Mexican Grill popularized the dish in the United States in 2014, and since then, it has become a staple item on their menu for vegans and vegetarians.
Sofritas are also nutrient-dense, providing fiber, and iron. So the next time you visit Chipotle, try adding Sofritas to your bowl or burrito for a delicious and healthy twist on your favorite meal.
What is Sofritas? 
Sofritas is a vegan Mexican food that was introduced by the popular fast-food chain Chipotle in 2013, made from organic crumbled tofu (a type of bean curd) that is braised in chipotle sauce with a blend of Mexican spices.
Don't confuse it with " sofrito", the word "sofritas" comes from the Spanish verb "sofreír," which means "to sauté" or "to fry." 
The preparation process includes cooking the tofu in flavorful herbs and spices like chipotle peppers, roasted poblano, bell peppers, garlic, onion, and peppers (sauce made in a food processor).
Sofritas looks like ground beef, making it an excellent substitute for meat in various dishes like burritos, bowls, tacos, and more.
Additionally, it is a great source of plant-based protein, with 10g of protein per serving. It's also gluten-free and contains no cholesterol, making it a healthy, plant-based option.
Vegan Tofu Sofritas at Chipotle
Now we know it is a tofu-based dish that is commonly used as a vegan or vegetarian protein substitute in Mexican cuisine.
Let's take a closer look at this delicious vegan-friendly dish.
Historical background
It dates back to the 16th century, when Spanish explorers brought tofu to Mexico, making it a staple in their diet. During the 19th century, the dish gained popularity in the Mexican culinary scene, as a replacement for meat, which was expensive and scarce at the time.
Its popularity waned in the following years until the 21st century when Steve Ells, the founder of Chipotle, teamed up with chef Nate Appleman to create a vegan protein option for their menu.
Thus, Sofritas was reintroduced to the culinary world and has since become a beloved vegan option.
The main ingredients include organic firm tofu or extra firm tofu.
Simmering organic tofu in a large skillet with adobo sauce, spicy chipotle chilies, chipotle peppers in adobo, garlic, onion, tomato sauce, and a blend of spices including cumin, paprika, and oregano.
We have whipped up our own copycat Chipotle Sofritas recipe that is better than Chipotle, you must try it out!
Sofritas tastes like Taco Tuesday, that's right! The authentic Mexican flavor with a mixture of smoky chili pepper, cumin, paprika, and oregano in the sauce could easily confuse you for taco seasoning- which it is, but more on that later.
Nutritional Value
It is a perfect addition to your diet, whether you are vegetarian or not, due to the following benefits:
High protein content– Sofritas provides a significant amount of protein per serving, making it an excellent alternative to meat-based protein sources.
Low in calories– Sofritas are relatively low in calories compared to other protein sources, making them a perfect option for weight-watchers.
Plant-based– This protein source is entirely vegan, dairy-free, and gluten-free, making it suitable for people with dietary restrictions/allergies.
Versatile – Sofritas can be used in countless dishes as a meat substitute, such as nachos, burritos, tacos, and more, making them a great addition to any meal plan.
Variations
There are several variations of the Sofritas recipe that can be easily customized to your taste preference. Here are a few variations to explore:
Spicy Sofritas: For those who prefer their food with a kick, add some chopped jalapenos or chili flakes to the sauce.
Zesty Sofritas: Give it a tangy twist by adding some lemon or lime juice, as well as chopped cilantro or parsley.
Creamy Sofritas: Blend some soft tofu or cashew cream into your mix to get a smooth and creamy texture.
Sweet Sofritas: Add a bit of maple syrup or coconut sugar to the dish.
How to Serve
There are different ways to serve it, as well as some tips and tricks for making the dish. Here are some pairings to take your experience to the next level:
Sofritas Tacos – Top Sofritas with fresh cilantro, lime juice, and fire-roasted salsa for an extra kick.
Sofritas Burrito Bowl – Pair Sofritas with cilantro-lime rice, sautéed chickpeas, guacamole, Zhoug, and pico de gallo for a burst of flavor.
Sofritas Salad – Add it to a bed of greens and vegetables, drizzle with lime vinaigrette, and top with guacamole for a refreshing burst of flavor.
Sofritas Quesadilla – Layer Sofritas with vegan cheese, and serve with vegan sour cream and guacamole for a deliciously cheesy treat.
Suggestions for leftovers and storage
If you have leftovers, there are several suggestions for how to use them, as well as tips for storing them properly.
Suggestions for leftovers:
Serve the sofritas in tacos or burritos
Use it as a topping for salads or grain bowls
Use it as a filling for quesadillas or enchiladas
Storing sofritas:
Store leftovers in an airtight container in the refrigerator for up to 3-4 days
For longer storage, freeze the sofritas for up to 3 months in a freezer-safe container
Thaw frozen sofritas in the refrigerator before reheating
Next Time You Go To Chipotle…
In conclusion, it is a vegan protein option that is popular in Chipotle Mexican Grill restaurants.
It is made from organic tofu that is shredded and marinated in a blend of spices and peppers for a bold and flavorful taste.
You can customize it to suit different taste preferences and dietary restrictions and is a healthier protein option compared to meat.
It is notable for its versatility, going well with rice, salads, burritos, and other dishes. For those looking for a plant-based meal, Sofritas is a delicious alternative that packs a punch of flavor in every bite.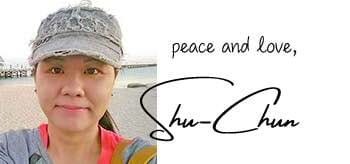 MORE CHIPOTLE RECIPES
Sign Up to Joyful Dumplings!
Subscribe to our mailing list and join our community!
Thank you for subscribing.
Something went wrong.